'Property Brothers' Drew and Jonathan Scott Are Copying Joanna Gaines in 1 Surprising Way
Even if few will admit to it, there is a bit of a friendly rivalry between the most popular show hosts over at HGTV. This lifestyle network has become massively successful over the last two decades, which helped create true renovation celebrities. Two of the most recognizable faces are twin brothers Drew and Jonathan Scott of Property Brothers fame.
These two aren't just popular for their good looks — though that's definitely part of the appeal. Both Drew and Jonathan are incredibly talented in their respective fields of real estate and renovation. They offer a no-nonsense approach to both that's so refreshing. And yes, they're not terrible to look at either.
Now the Scott brothers are making a surprising new move that has Chip and Joanna Gaines written all over it.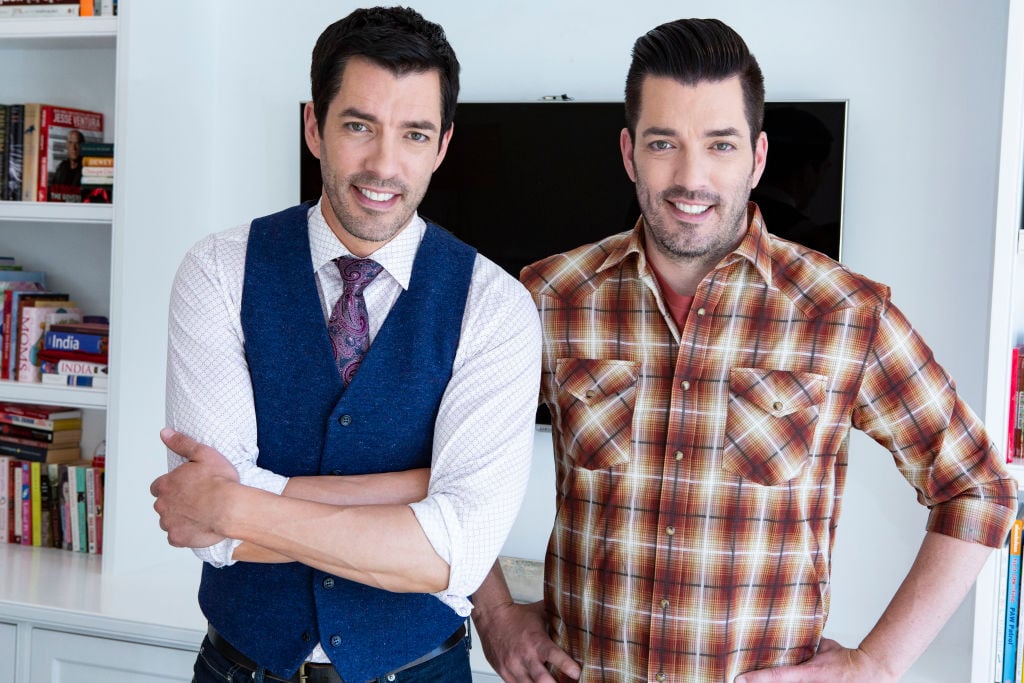 Drew and Jonathan Scott are launching a magazine
They say the days of print journalism are dying. But that rumor isn't stopping Drew and Jonathan Scott from diving headfirst into their latest endeavor. These two brothers are launching a lifestyle magazine called Reveal, which is set to hit newsstands in January 2020.
Creating this magazine was a labor of love for this duo. Jonathan said just choosing the name required "hundreds and hundreds of hours of discussion."
"We felt Reveal just fully encompasses exactly what we were trying to convey: We want to show simple steps that reveal new ways to get the most out of life. And it happens to just be a clever little tie in to exactly what we're known for," Jonathan explained.
They want to bring the 'big reveal' moment into print
One of Drew and Jonathan's favorite things about being on television is sharing that pivotal big reveal moment with homeowners. That magic is part of what inspired them to create this new lifestyle product.
The magazine will focus on the topics you'd expect to see, like renovating, décor, and home. But it will take these basics one step further by including articles about entertaining, family, food, wellness, music, travel and more, as Yahoo reported. Fans will be delighted to learn Jonathan and Drew will also be sharing personal stories.
"Sharing stories from our experiences, that's a big thing for us," Drew said. "We love sharing stories of what has brought us joy, and what really gives us that sense of home."
Reveal will have advice for everyone
The Scott brothers are also sharing heartwarming content you won't find anywhere else, like an entire section devoted to advice from parents.
"Throughout the other issues we're going to have different parents, celebrities that are parents or parents of celebrities that are going to be piping in on a little bit of their experiences when it comes to family and raising kids," Jonathan said.
They're not the only HGTV stars who have a magazine
HGTV fans are surely acquainted with Magnolia Journal, Joanna Gaines' lifestyle publication that launched in 2016. Even now as the world moves to digital media, the Gaines' magazine is going strong. There's a good chance Drew and Jonathan are counting on the same support from their fan base.
And just like Magnolia Journal, Reveal will be published by Meredith Corporation, PEOPLE Magazine's parent company.
We can't wait to see what kind of surprises Reveal has in store!