'Property Brothers' Isn't Going Anywhere Anytime Soon – Here's Why
Those who haven't tuned into HGTV for a while might think the glut of home improvement shows there became a little too overwhelming. So many shows in this niche dominated the channel that a few basically canceled one another out. However, Property Brothers was one becoming a breakout hit when it began in 2011 on the Canadian version of the network.
Drew and Jonathan Scott are true blue Canadians who started their show in Canada first and picked up by the W Network. When the U.S. version of HGTV began to air their show, it became an immediate hit.
No wonder HGTV will now renew their show with a multi-platform deal. What's the secret to their appeal, though? The two brothers have a specific technique to make them stand apart from all other home makeover empires.
How much longer will 'Property Brothers' be on HGTV?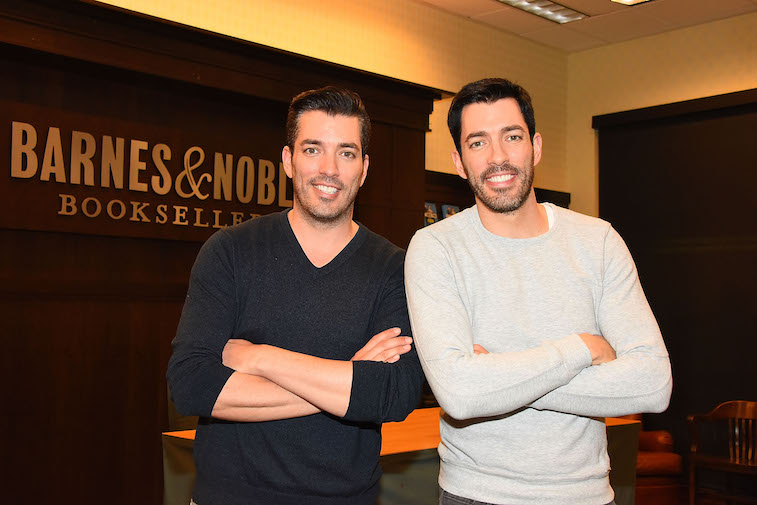 At this point, it's easy to say Drew and Jonathan Scott (yes, the "Property Twins") are only just beginning to build their brand name. HGTV upped their show contract to 2022, not including giving them other sideline shows through the HGTV banner. Part of this includes extending the run of their Forever Home series, plus Brother v. Brother.
The network will also release a magazine based on the Property Brothers name, plus an upcoming podcast where the bros interview famous people.
All of this might seem overdue considering they've been on television for almost nine years. If one could argue smaller home makeover shows are always appealing before the big corporate empires begin, the Scott Brothers seem more down-to-earth than the typical home makeover hosts.
Based on some of the messy personal lives of a few HGTV hosting teams in recent years, there's never any major news about the Drew Brothers being divas on or off the set.
What's their secret appeal with fans?
It probably helps the brothers aren't a married couple since that's led to a few problems with the man/wife partnerships on other HGTV programs. Even if some siblings don't always get along, the Scotts seem to.
Plus, their series Forever Home adds a unique twist to the home makeover format: They help restore old family homes owned for generations. For many viewers, this adds more of a dash of reality to the shows, not including more emotion since the homes have a considerable history behind them.
Many newer homes look far blander in comparison to the character of older homes sometimes a century old. Being able to restore them to a point where they honor the past while still modernizing the rooms makes for a great appeal.
On top of it, the brothers have good chemistry and are liked by everyone. There isn't much reality show arguing on the show and just family-friendly content across the board.
They'll definitely be the next home makeover empire
Whether the Scott Brothers will be able to handle a larger media empire will remain to be seen. One thing for sure is they'll likely supersede all other HGTV phenomenons in the coming year.
Previously, shows like House Hunters, Fixer Upper, and Flip or Flop have dominated the HGTV airwaves. Despite those also continuing to thrive, they sometimes have their share of controversies. Almost all of them focus on newer homes as well, something perhaps not resonating with every viewer.
Property Brothers now has everything going for it and may become the dominant show as HGTV clearly wants to focus on the family-friendly content they've long nurtured. Their possible worry that some of their shows might be turning into oddball reality shows may be reversed thanks simply to making at least one show relatable to every age group.