Queen Elizabeth's Range Rover and Other Custom-Built Cars Her Majesty Owns
Could you imagine the queen driving you around in one of her custom-built and rare cars? For members of the royal family, it's not that crazy of a thought. At 92-years-old, Her Majesty is still sharp as ever and enjoys the occasional drive when visiting one of her many estates. Up ahead, we take a closer look at Queen Elizabeth's Range Rover, as well as other rare cars in her collection.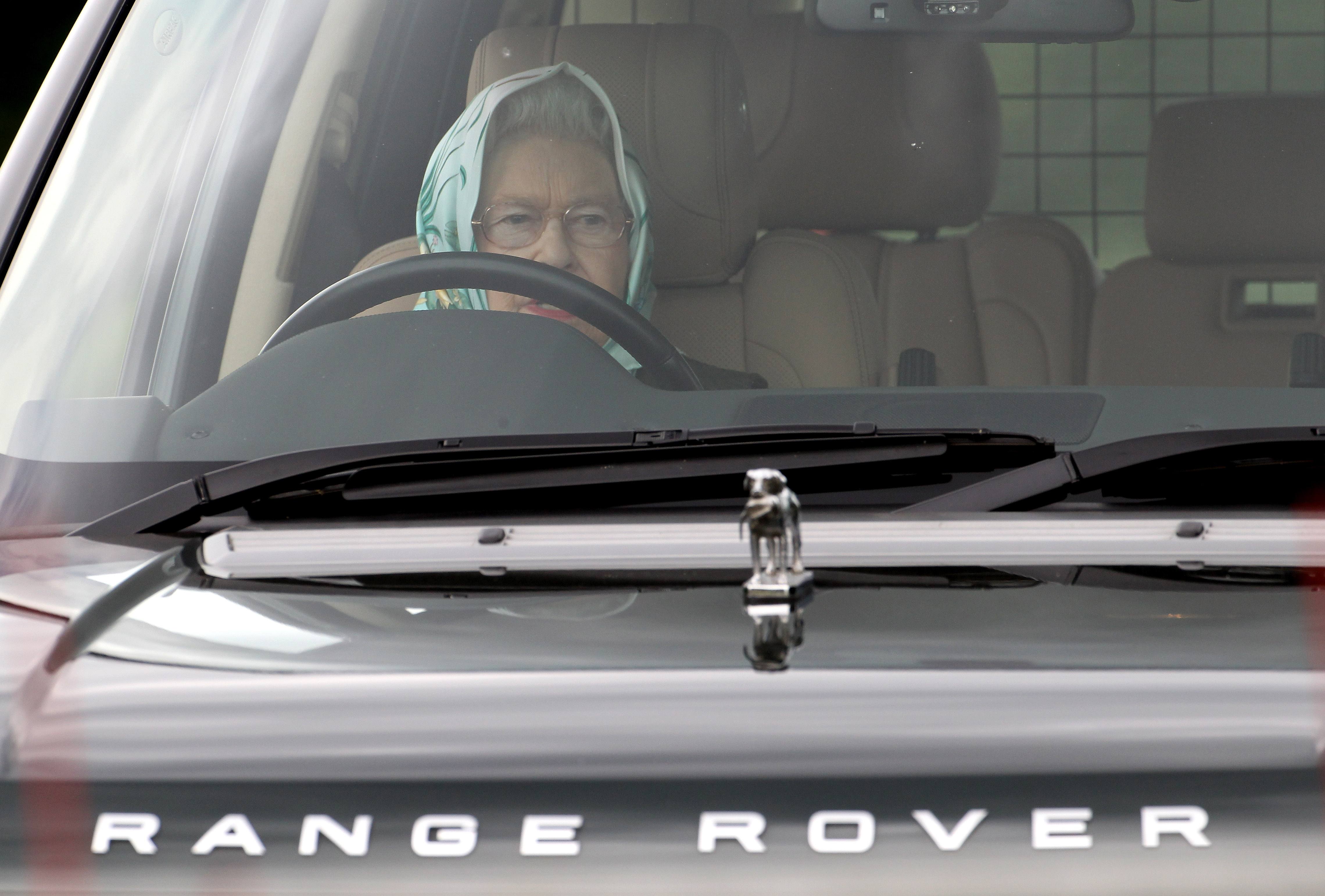 Queen driving
Despite having chauffeurs at her beck and call, Queen Elizabeth can — and still does — drive. And, she has quite the collection of cars to joy ride. But, unlike other British citizens (yes, the queen is technically a British citizen), Her Majesty doesn't require a license to operate her vehicles.
While she is most often photographed in the backseat of one of her custom-built cars, paparazzi have also spotted the queen driving her Range Rover and other vehicles in her collection on her days off. She's even driven Kate Middleton and Carole Middleton around in her beloved Land Rover Defender!
Queen Elizabeth's Range Rover
Photos of the queen driving are quite hilarious. In the photographs, Her Majesty navigates through the streets of England in her 2015 Range Rover LWB Landaulet. However, she doesn't always drive the custom-made vehicle, as she often uses it for royal processions and her hands need to be free for waving and other royal things.
Inside Queen Elizabeth's rare car collection
The queen's Range Rover isn't the only impressive car in her collection. On top of the custom-built vehicle, she owns around 25 rare cars — some of which she shows off more than others. Keep reading for an inside look at Buckingham Palace's garage jewels.
Bentley State Limousine
Much like the President of the United States, Queen Elizabeth has a State Limousine that she often uses for official engagements (when she's not using her Range Rover, that is). Created specifically for Her Majesty in 2002 to mark her Golden Jubilee, the queen often rides in the backseat of her custom-built Bentley State Limousine
In addition to official engagements, the queen uses her Bentley State Limousine to go to church when staying at Balmoral Estate and Sandringham House.
Land Rover Defender
A Land Rover might not seem like a fancy schmancy car associated with the Queen of England and the royal family, but Her Majesty has had one since before she even ascended the throne. The queen has operated various Land Rovers, including her 2002 Land Rover Defender and can sometimes be seen driving it around the English countryside.
In addition to her Land Rover Defender, Queen Elizabeth II also has a 1953 Land Rover Series 1.
Aston Martin Volante DB6
The queen's car collection also includes a stunning Aston Martin Volante DB6. Prince William and Kate Middleton drove off in the rare and classic car following their 2011 royal wedding.
Rolls-Royce Phantom V
The queen has a few Rolls-Royce models in her collection, including the 1961 Rolls-Royce Phantom V. The collectible is one of 516 models made.
Check out The Cheat Sheet on Facebook!