Queen Elizabeth And Kate Middleton At Odds Over Her Lavish Mustique Getaway
Kate Middleton was reportedly unhappy with Queen Elizabeth's recent remarks regarding her lavish trips to Mustique island. Middleton is a frequent visitor to the Caribbean hotspot — which also happens to be linked to Princess Margaret — and her vacations, coupled with her lifestyle of luxury, have reportedly struck a nerve with Her Majesty.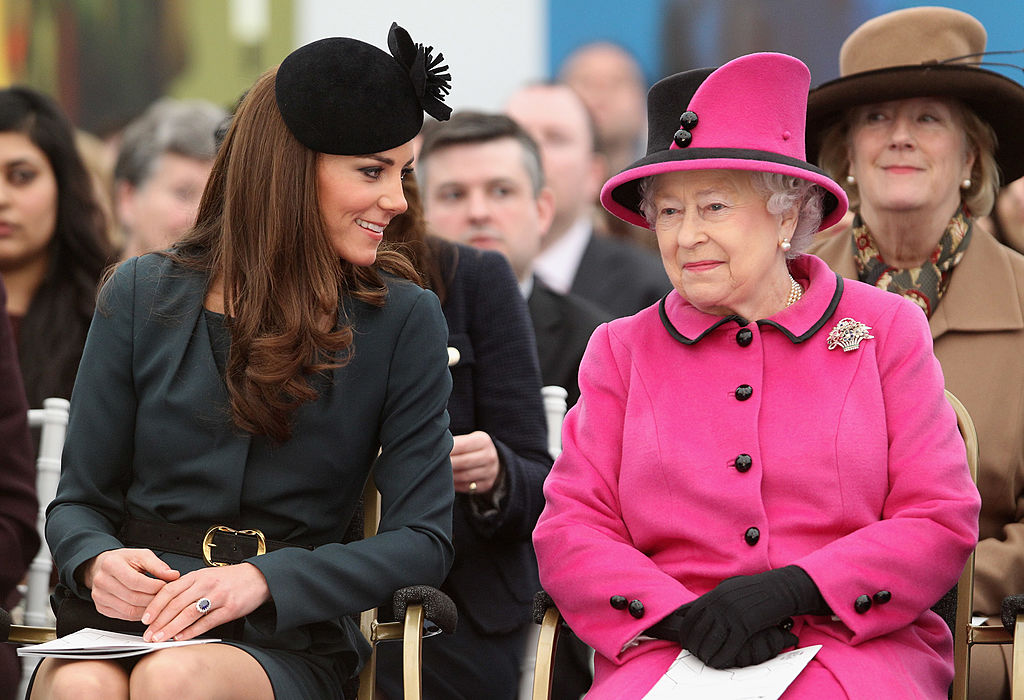 Inside Middleton's Mustique getaways
Middleton recently celebrated her oldest son, Prince George's, sixth birthday and shared some adorable images from the festivities on social media. George and the rest of his family are now on vacation for the summer and are getting ready to fly to Mustique island for a quick getaway. Although the Duke and Duchess of Cambridge could probably use a break from their royal responsibilities, there was a time when Queen Elizabeth reportedly got angry with Middleton over her trips to the Caribbean.
According to Express, Katie Nicholl's 2010 biography, William and Harry, claims that Queen Elizabeth grew frustrated with Middleton because of her constant trips abroad. Things reached a point where the media started dubbing Middleton the "Queen of Mustique," a title previously given to Margaret.
But for Queen Elizabeth, the fact that Britain was in an economic recession made Middleton's behavior unbearable — and she was not shy about letting her know exactly how she felt.
"Britain was now in a recession and such frivolous displays of wealth were unpalatable to the Queen," Nicholl shared. "She is one of the hardest-working royals, despite her age, and that a future member of the family was without a full-time job was unacceptable to her."
Queen Elizabeth makes shocking suggestion
In light of Middleton's lavish lifestyle, Queen Elizabeth allegedly told Middleton and Prince William that they should postpone an engagement until she got a proper career. Elizabeth believed that Middleton's behavior reflected poorly on the royal family and that she needed to settle into a career path before marrying William.
Middleton was reportedly hurt by the criticism, especially since she and Queen Elizabeth were not close. The two had met each other on several occasions, but they had yet to really bond.
One of the reasons Middleton loves Mustique is it is completely private. The small island is controlled by a private company that has its own airline. Margaret has ten acres of her own land on the island, where she built a villa called Les Jolies Eaux.
William and Middleton are frequent visitors to Mustique and allegedly went there just before the Duchess of Cambridge gave birth to George. Because of this connection, the family enjoys spending time on the island, especially whenever they are doing something for George. Although Queen Elizabeth was critical about their visits in the past, it has not stopped the couple from vacationing there.
Kate Middleton gets close to Queen Elizabeth
While it sounds like Queen Elizabeth and Middleton had some struggles early on, they eventually bonded and grew closer. In fact, during Middleton's first visit to Balmoral, Her Majesty allegedly let her break royal protocol. In Nicholl's book, she claims that Elizabeth wanted to make Middleton feel welcome at her Scottish estate. To that end, Queen Elizabeth allowed Middleton to take as many photographs as she pleased, an act that goes against the royal family's rulebook. Middleton, of course, is very fond of photography and the gesture meant a lot to her as a young woman.
William and Middleton announced their engagement a year after the trip to Balmoral. They tied the knot a year later in a gorgeous ceremony inside Westminster Abbey. The couple went on to have three children — Prince George, Princess Charlotte, and Prince Louis.
Middleton has not commented on the rumors surrounding her relationship with Queen Elizabeth. William is second in line to the throne, after his father, Prince Charles. Once William inherits the crown, Middleton will be expected to assume similar duties as Queen Elizabeth currently performs, though her title will be Queen Consort instead of the Queen of England.
As far as Queen Elizabeth is concerned, she still spends her summer vacations in Balmoral. The Queen leaves London every summer for a quick three-month break before returning to her royal duties. She was delayed this year, however, in light of Boris Johnson's recent election. As always, Prince Philip joined Queen Elizabeth in Scotland and the two should be returning to London in a few months.