How Does Queen Elizabeth Celebrate Christmas? Holiday Traditions Her Majesty Always Follows
The royal family loves a good celebration, especially ones marking specific holidays like Christmas. Every year, the queen and her family members head to their country abode in Norfolk, England to ring in the holiday season. How does Queen Elizabeth celebrate Christmas? From deep-rooted traditions to decorations to the royal family's infamous holiday gift exchange, find out how Her Majesty celebrates, ahead.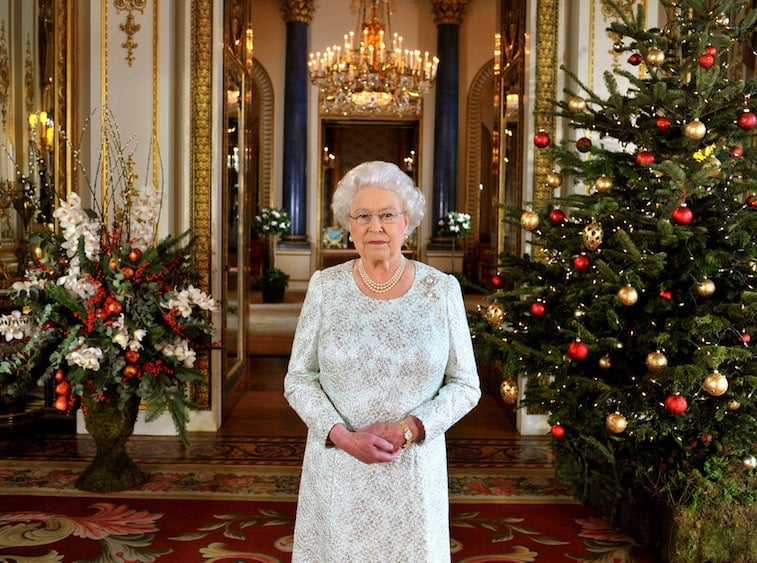 How does Queen Elizabeth celebrate Christmas?
Rumor has it, Queen Elizabeth loves Christmas. In fact, it's the one holiday that all family members must attend (though Prince William and Kate Middleton have broken that rule before). Find out how she decks the halls and rings in the Christmas season with her royal family members, ahead.
Christmas festivities take place at Sandringham House
Every year, members of the royal family head to Norfolk, England to celebrate Christmas with their loved ones. Queen Elizabeth hosts the festivities at the family's estate, Sandringham House, where several members own properties or stay with Her Majesty in the mansion.
However, there was a time when Christmas wasn't celebrated at Sandringham House. According to the family's website, the Mountbatten-Windsors celebrated the holiday at Windsor Castle during the 60s. In 1988, when the castle was due for rewiring, they moved the festivities back to Sandringham House.
There is a Christmas tree
What would Christmas be without a festive tree to decorate? The royal family couldn't agree more. According to history, Queen Charlotte might have introduced the Christmas tree to the royal family (and the rest of England). Queen Victoria and Prince Albert allegedly loved the tradition and helped make it more mainstream throughout England.
While the queen doesn't decorate the entire tree on her own, she and her family members like to add the finishing touches to their statement decoration.
Presents are also part of the celebration
What do you get a family that already has it all? We aren't sure exactly, but Prince William, Kate Middleton, and other members of the royal family seem to have a good idea. The royals allegedly exchange gifts at tea time and — rumor has it — they are usually funny gag gifts.
Christmas service
On Christmas, the royal family attends two Christmas services in the town. One of which is a morning service at St Mary Magdalene, which dates back to the 16th century.
Queen Elizabeth sends out Christmas cards
Every year, Queen Elizabeth gets into the festive spirit by sending out Christmas cards on behalf of her and Prince Philip. She typically sends out around 750 cards, which includes a family photo and is signed "Elizabeth R' and 'Philip." Family members, close friends, and world leaders are among those that receive the holiday greeting.
She gifts everyone in the family
The queen is a very giving woman — after all, she fronts the bill for many of her family members. Around the holidays, she gifts members of the household. And, she herself hands out each present at Buckingham Palace and Windsor Castle.
She gives her staff pudding
In addition to her family members, the queen also recognizes the hard work of staff members during the holidays and follows a sweet tradition started by her father, King George VI and grandfather George V. Every year, the queen gives palace, the Court Post Office, and palace police staff Christmas pudding (she orders about 1,500 of them!). Each pudding comes with a thoughtful card from Her Majesty and Prince Philip.
Check out The Cheat Sheet on Facebook!