Queen Elizabeth Didn't Bother Meeting Kate Middleton Until She 'Knew Things Were Serious'
It's a well-known rite of passage in any relationship — meeting the relatives. But for Prince William, it had much deeper meaning than it does in most families. That's what happens when your grandmother also happens to Queen Elizabeth, ruling monarch of the United Kingdom.
These days Kate Middleton and Queen Elizabeth get along quite well. Rumor has it the Queen has been busily grooming her daughter-in-law for her future role as queen consort and the Duchess of Cambridge is taking her new responsibilities seriously. But there was a time not so long ago when the longest-reigning monarch in British history couldn't be bothered to meet Kate Middleton. Here's why.
Prince William and Kate Middleton met at a young age
Before Kate Middleton came along, Prince William had plenty of dates and even earned himself a bit of a reputation as a "ladies' man." But until that fateful moment when he saw an old friend with new eyes, the Duke of Cambridge hadn't met anyone he seriously considered as a future spouse.
He had met Middleton early on in his schooling at St. Andrew's but didn't pursue her romantically until she paraded herself in front of him practically naked. The change in perspective happened during a charity fashion show while Middleton was modeling a skimpy outfit that caught the young prince's eye. A short time later, this couple became quite serious.
They dated for years before their big break up
Like most college relationships, the sweet love story between Prince William and Kate Middleton wasn't particularly serious in the beginning. Still, that didn't stop the press from insisting the two lovebirds were headed for marriage. Eventually the intense pressure on their relationship led to their well-publicized breakup in 2007.
They only spent a few months apart before Prince William came to his senses and begged Kate Middleton to give him another shot. Luckily for all of us, she did. But the Queen still wasn't interested in meeting the young lady who had clearly captured her grandson's heart.
Kate Middleton didn't meet Queen Elizabeth until 2008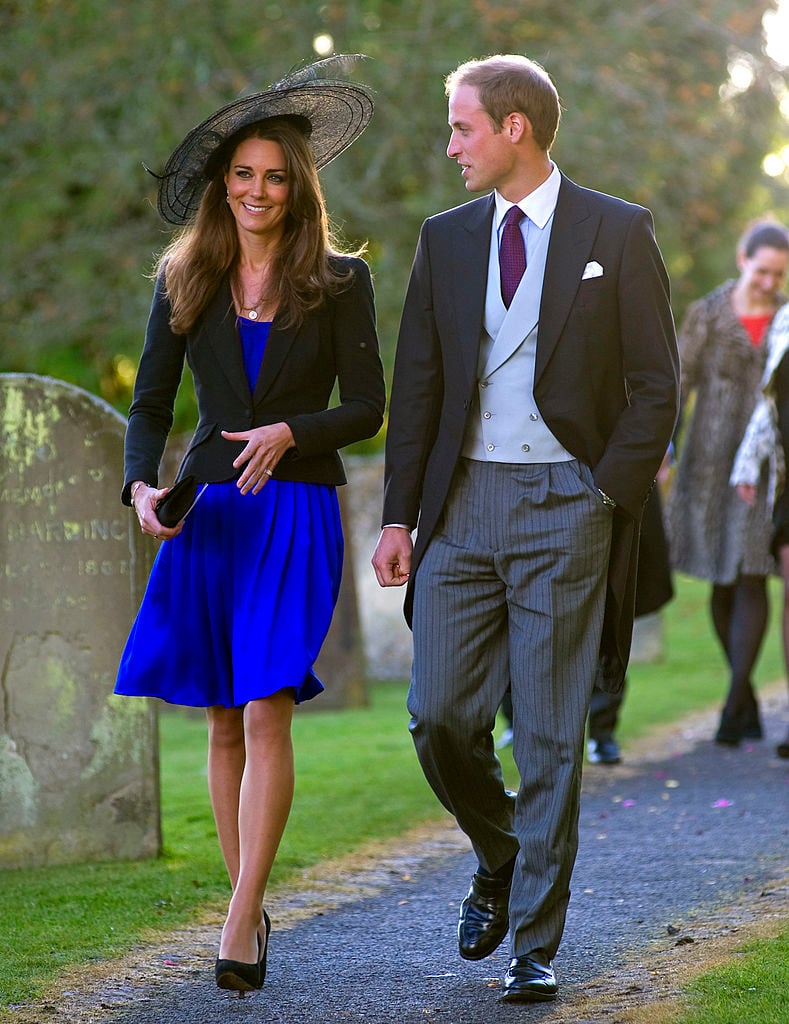 In a 2010 engagement interview, Kate Middleton dropped the bombshell: She didn't get to meet Queen Elizabeth for the first time until Peter and Autumn Philips' wedding day, which was on May 17, 2008.
By that point, Will and Kate had been dating for about five years. Prince William's decision to invite his girlfriend to a royal wedding (Peter Philips is Princess Anne's son) demonstrated his commitment plus gave him a chance to see how she'd conduct herself at royal events. Still, it would be two more years before the Duke of Cambridge proposed.
The Queen and Kate have deep respect for each other
Though it hasn't been perfectly smooth sailing ever since, for the most part Queen Elizabeth and Catherine, Duchess of Cambridge get along swimmingly. The Queen recently named Kate Middleton as a Dame Grand Cross of the Royal Victorian (GCVO) Order, the highest honor the Queen can give to a woman. It's a token of her appreciation for faithful service to the crown and the royal family.
She may have taken a while to meet her future granddaughter-in-law, but that hasn't affected their relationship in the slightest.