Queen Elizabeth 'Disappointed' That Prince Harry and Meghan Markle Aren't Spending Christmas With Her
Prince Harry and Meghan Markle will not be spending Christmas with the royal family and, while a statement released about their holiday plans noted that Queen Elizabeth was supportive of the move, it's now rumored that she is "disappointed."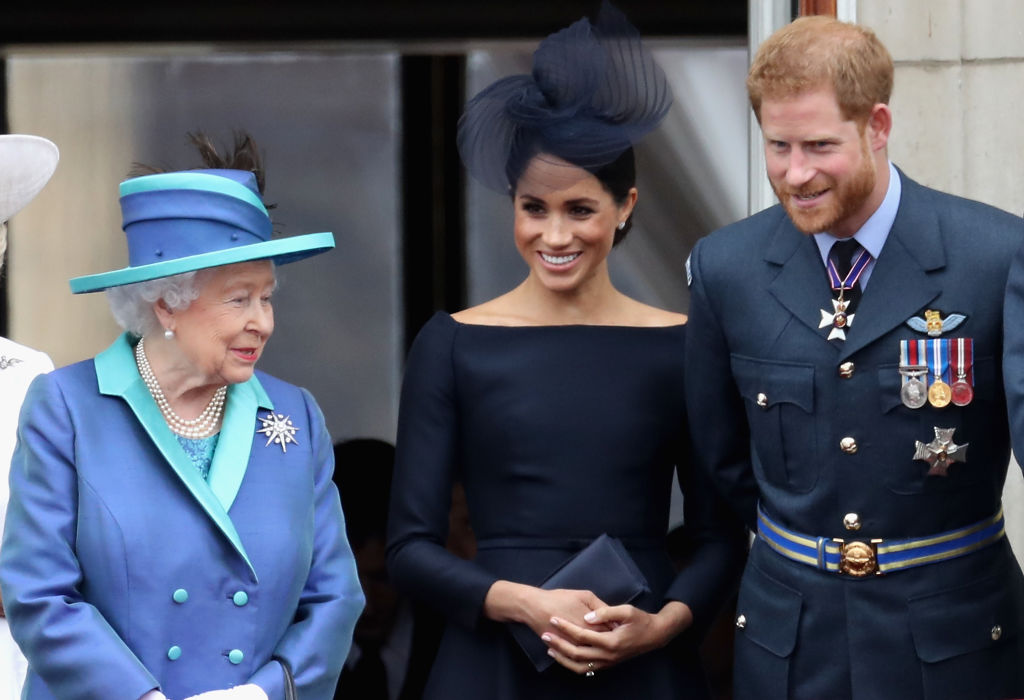 Did Prince Harry and Meghan Markle snub the queen?
The Sussexes extended a six-week break from their royal duties, where they would be spending Thanksgiving with Markle's mother, to include the Christmas holiday with Doria Ragland as well. This is a departure from the usual tradition of spending Christmas with the royal family at Sandringham, the queen's Norfolk estate.
Buckingham Palace released a statement to confirm that the couple had changed their plans, noting: "The Duke and Duchess of Sussex are looking forward to extended family time towards the end of this month. Having spent the last two Christmases at Sandringham, Their Royal Highnesses will spend the holiday this year, as a new family, with the Duchess' mother Doria Ragland."
The queen supported their choice
Before anyone could jump to conclusions about how the queen felt about the Sussexes rejecting her Christmas invitation, the statement noted: "This decision is in line with precedent set previously by other members of the Royal Family, and has the support of Her Majesty The Queen."
Prince William and Kate Middleton have, in the past, spent Christmas with Middleton's family rather than with the queen.
Royal expert Kate Williams shared that Prince Harry and Markle's plans shouldn't be so surprising. Williams told Sky News: "Harry and Meghan are going to stay with Doria as opposed to staying with the Queen in Sandringham. And it really interests me that this has been such a big story. Because, of course, William and Kate have repeatedly stayed with the Middletons over Christmas and not with the Queen."
She added: "They made that decision for family time. We've also seen Zara Tindall and Mike Tindall do it as well. So I find it quite surprising that it seems like such a royal catastrophe when Harry and Meghan do exactly what Kate and William have done themselves."
Queen Elizabeth is "disappointed," according to a new report
While the palace statement noted the queen's support and other royal family members have missed out of the Sandringham tradition, a new report suggests that Queen Elizabeth is "disappointed" that Prince Harry, Markle, and their son Archie won't be there.
A source told Us Weekly: "As it's Archie's first Christmas, they want it to be super special. It'll be just Doria and the three of them. The drama surrounding the couple has caused a huge amount of stress. They're making their family their No. 1 priority right now."
Is Prince Harry and Prince William's feud to blame?
After Prince Harry admitted that he and Prince William aren't getting along, the timing of the Sussexes opting out of the royal Christmas gathering seemed tied to their feud.
In the documentary Harry & Meghan: An African Journey, Harry noted: "Part of this role and part of this job and this family being under the pressure that it's under… inevitably, you know, stuff happens."
He added: "But, look, we're brothers. We'll always be brothers. We're certainly on different paths at the moment but I will always be there for him and, as I know, he will always be there for me."