Did Queen Elizabeth Forbid Camilla Parker Bowles from Using Her Princess of Wales Title?
People often wonder about Camilla Parker Bowles official royal title, especially since she's one of the only royal women whose title doesn't line up with her husband's. Since she is married to the Prince of Wales, Camilla Parker Bowles is technically the Princess of Wales, which is one of the highest-ranking titles in the royal family (next to His or Her Majesty, of course). However, she goes by Duchess of Cornwall instead.

Why doesn't Camilla Parker Bowles go by Princess of Wales? The royal family claims it's out of respect for the late Princess Diana, who was closely associated with the royal title even after her divorce from Prince Charles. But, did Queen Elizabeth forbid her from using the royal title?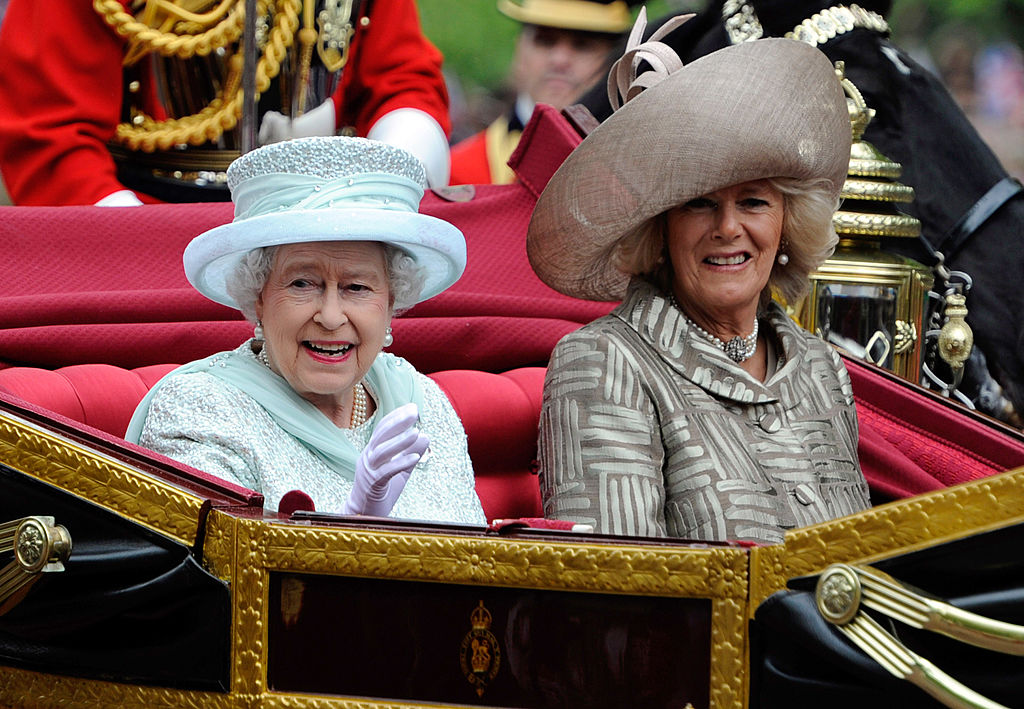 Camilla Parker Bowles's royal title

Right now, Camilla Parker Bowles's official occupation is Princess of the United Kingdom. However, she doesn't go by Princess Camilla or Princess of Wales.

When Prince Charles and Princess Diana divorced, Princess Diana lost her Her Royal Highness status but was allowed to keep her title as the Princess of Wales. However, when she died, the title went back to the crown and became available for Prince Charles's second wife, Camilla Parker Bowles, who he married in 2005. And although she is technically the Princess of Wales, Camilla doesn't go by the title due to its close relation to Princess Diana.

This decision could have been entirely Camilla's decision (or Prince Charles and Camilla's decision after they were faced with much scrutiny for their extramarital affair). However, the queen might have something to do with it — especially since they haven't always had the best relationship.

Queen Elizabeth and Camilla Parker Bowles

Queen Elizabeth and Camilla Parker Bowles might look like they get along, but that wasn't always the case. Take a closer look at their relationship, below.

Queen Elizabeth banned Camilla from Buckingham Palace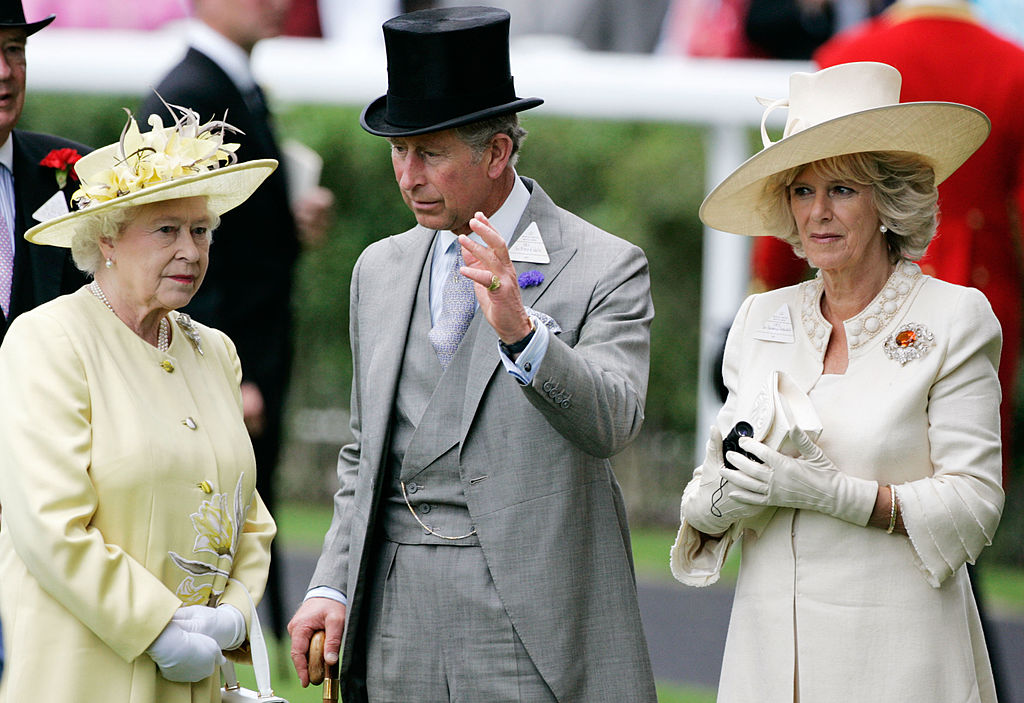 Today, Camilla Parker Bowles is the future Princess Consort. But, following Prince Charles and Princess Diana's divorce, she wasn't even allowed inside Buckingham Palace. That's right, after all the extramarital affair drama, Queen Elizabeth went mama bear on Camilla Parker Bowles and banned her from the royal family's headquarters, including its party guest lists.

She ignored Camilla on her wedding day

There's nothing like your new mother-in-law ignoring you on your wedding day. According to reports, that's exactly what Queen Elizabeth did to Camilla. And, she even went so far as to leave her name out of her reception speech, too.

She once called Camilla a 'wicked woman'

The queen is not above gossiping after a few martinis. According to royal expert Tom Bower, the queen once has a few too many and called Camilla a "wicked woman," stating she wanted "nothing to do with her." Ouch!
She didn't want to invite Camilla to the Queen Mother's funeral

Camilla Parker Bowles has known Prince Charles since they were young, so it should come of no surprise that she wanted to support him when his favorite person, the Queen Mother died. But, Queen Elizabeth didn't want her son's mistress to attend. However, the queen didn't get her way in this situation and Camilla ended up attending the funeral.

The queen hates drama

Despite all the drama between Queen Elizabeth and Camilla Parker Bowles, the queen hates drama — which is why she doesn't always favor Camilla. After all, her affair with Prince Charles created the most public drama in the royal family.

Did Queen Elizabeth forbid Camilla from using her princess status?

It's unclear who decided Camilla would go by Duchess of Cornwall over Princess of Wales. However, if it was the queen, it likely doesn't come out of her anger towards Camilla (after all, the two have healed their wounds) and more so about her need to avoid more drama.

If Camilla Parker Bowles went by her Princess of Wales title, the public likely would have been outraged by it — which is exactly what Queen Elizabeth wants to avoid. So, the decision is likely not only to honor the late Princess Diana but also to avoid any further distaste for Camilla Parker Bowles.

Check out Showbiz Cheat Sheet on Facebook!