Queen Elizabeth Has Had Enough of These Sad Failures in the Royal Family
Queen Elizabeth is the longest-reigning monarch in British history, and as such, has been witness to some truly incredible moments in history. Still, one of the biggest roles that she has played has been that of mother and grandmother.
She has given birth to four children: Prince Charles, Princess Anne, Prince Andrew, and Prince Edward. Although the queen no doubt loves her family, they have caused her some significant strife over the years — especially when it comes to her children's turbulent personal relationships.
Queen Elizabeth wanted Prince William to be sure of Kate Middleton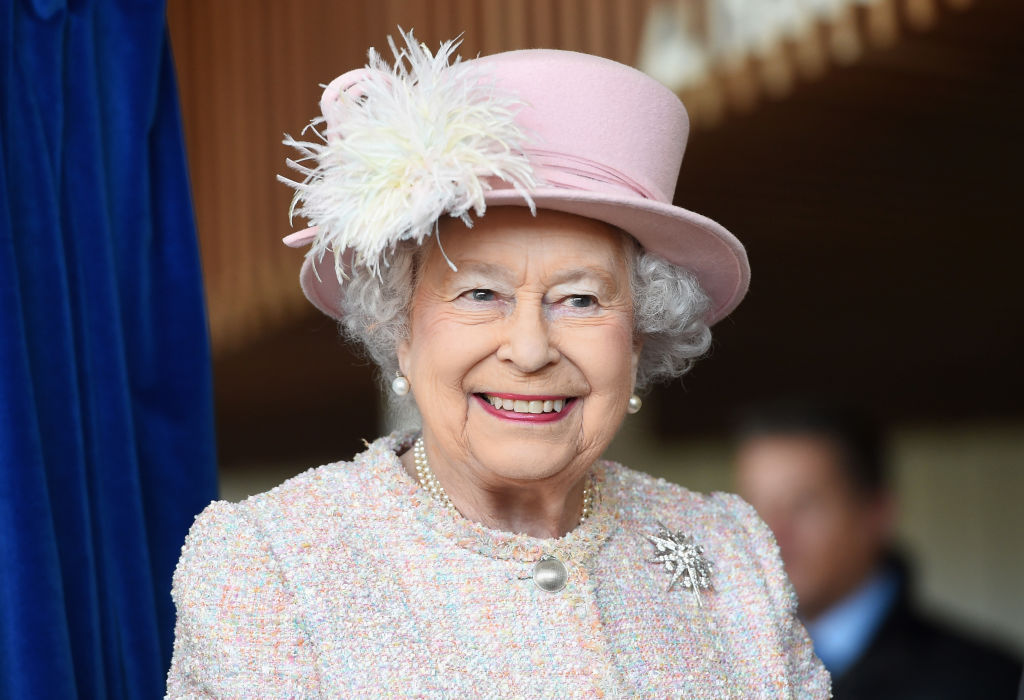 According to many reports, Queen Elizabeth has always been a loving grandmother to her multitude of grandchildren, with a special soft spot for Prince William, the eldest son of Prince Charles and next in line to the throne, after his father.
Queen Elizabeth has always wanted the best for him and even spent special time with him as he grew up, instilling the values of hard work and compassion for the people.
When Prince William started dating Kate Middleton, naturally, it drew a great deal of attention. Anyone whom Prince William chose would also have to shoulder a great deal of responsibility and handle a lot of media scrutiny.
According to a 2006 report, Queen Elizabeth was especially concerned about the nature of Prince William's relationship with the brunette beauty and cautioned him against marrying too early.
This same report claims that Queen Elizabeth told Prince William that he must choose his partner very wisely.
Her concern certainly came from a place of love, but probably also some frustration. After all, the queen, who is diametrically opposed to divorce, had seen three of her four children go through divorces and reportedly felt as though "enough was enough" and that there should be no more divorces during her reign.
Prince Andrew and Sarah Ferguson's scandalous divorce
Lest anyone forget, not only were the divorces within the royal family headline-grabbing, but they also garnered a lot of negative press for the royals. Prince Andrew and Sarah Ferguson's divorce was especially shocking.
The couple had gotten married in 1986 in what was considered the most exciting royal wedding to date. They seemed very much in love and went on to welcome two daughters: Princess Beatrice and Princess Eugenie.
Still, they separated in 1992. And shortly after their separation, Ferguson was photographed having her toes apparently sucked by her business advisor.
The royal family was reportedly scandalized and the world's media wouldn't soon forget it. Their divorce was finalized in 1996, around the same time that the queen's eldest son, Prince Charles was in the process of divorcing Princess Diana.
Prince Charles and Princess Diana's divorce was a media circus
Princess Diana and Prince Charles' romance was one that would go down in royal history. They married in 1981 and had two children, Prince William, and Prince Harry, but their union never seemed to be truly happy from the start.
Rumors of infidelity plagued the couple throughout their marriage, with the revelation that Prince Charles had a mistress, Camilla Parker Bowles, eventually coming to light.
The pair separated in the mid-nineties, and their divorce was finalized in 1996. The royal family received terrible publicity throughout the whole ordeal, with most fans and media outlets taking Princess Diana's side.
In addition to Prince Charles and Prince Andrew's historically catastrophic divorces, the queen's only daughter, Princess Anne, went through a divorce. She split from her husband around the same time as Princess Diana and Prince Charles ended things for good.
With all these marriage failures, it's no wonder that the queen felt a little bit of burnout. Still, the royal family has had a pretty good track record for the past ten years, with only occasional rumblings of trouble between Middleton and Prince William, so perhaps the queen's wish of no more divorces will be realized.