Queen Elizabeth II Prefers 1 Well-Known Designer for Scarves
Royal fans are so used to seeing Queen Elizabeth II in a hat every time she's out in public. But when she's not attending engagements and keeping things more casual, the monarch wears a scarf on her head instead. And she prefers one particular brand.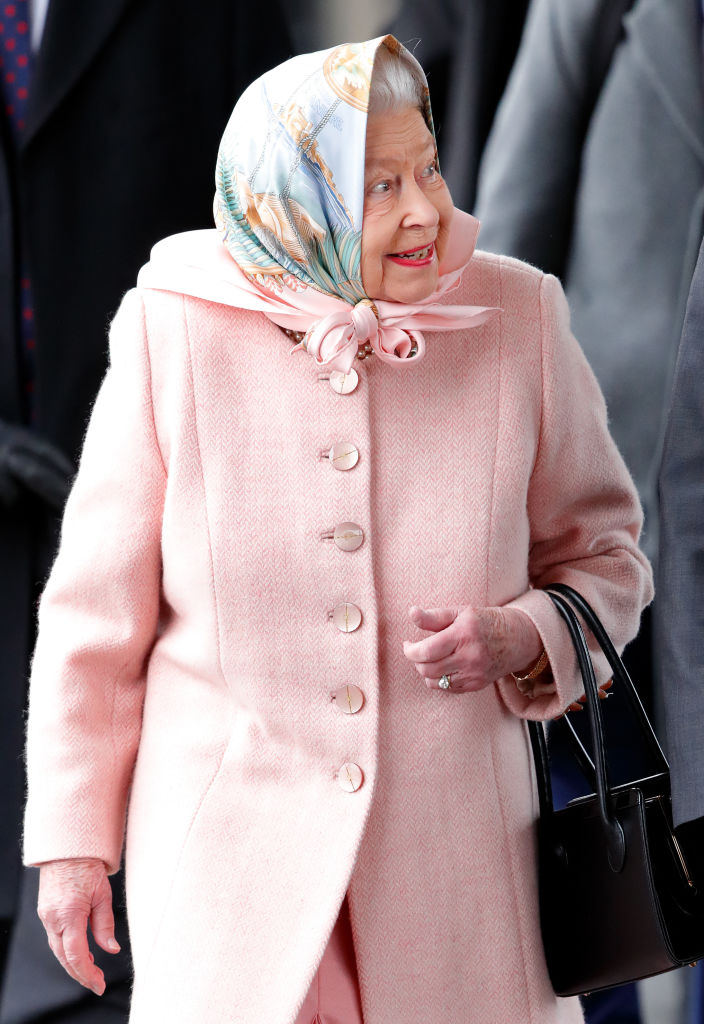 Queen Elizabeth wears scarves from this fashion house
For years Queen Elizabeth has donned headscarves, neatly knotted under her chin, in an array of different colors and patterns. So which fashion label does the queen love to choose for her silk headscarves? Well, that would be Hermès.
Part of the reason is thought to be because the queen loves horses. Hermès originated in 1837 making equestrian gear, such as harnesses and bridles. One hundred years later, the brand began making scarves. Each one can take up to six months to produce as they are silkscreened by hand with hems hand-rolled and hand-stitched.
According to the Evening Standard, many of the royal's scarves are vintage or custom-made for her.
In 2016, the French fashion house created a scarf in tribute to the queen to mark her 90th birthday.
"The chosen design, Tatersale, was originally created by Henri d'Origny in 1980 and has been re-edited in tribute to Her Majesty's love of horses," a spokesperson for Hermès told Vogue at the time.
A portion of the sales for that limited-edition scarf went to charity.
Hermès had long been a favorite of other royals as well, including the queen's sister, Princess Margaret, and Grace Kelly, who after becoming Princess Grace of Monaco was photographed carrying what is now known as the "Kelly" bag.
Who is the queen's favorite handbag and milliner?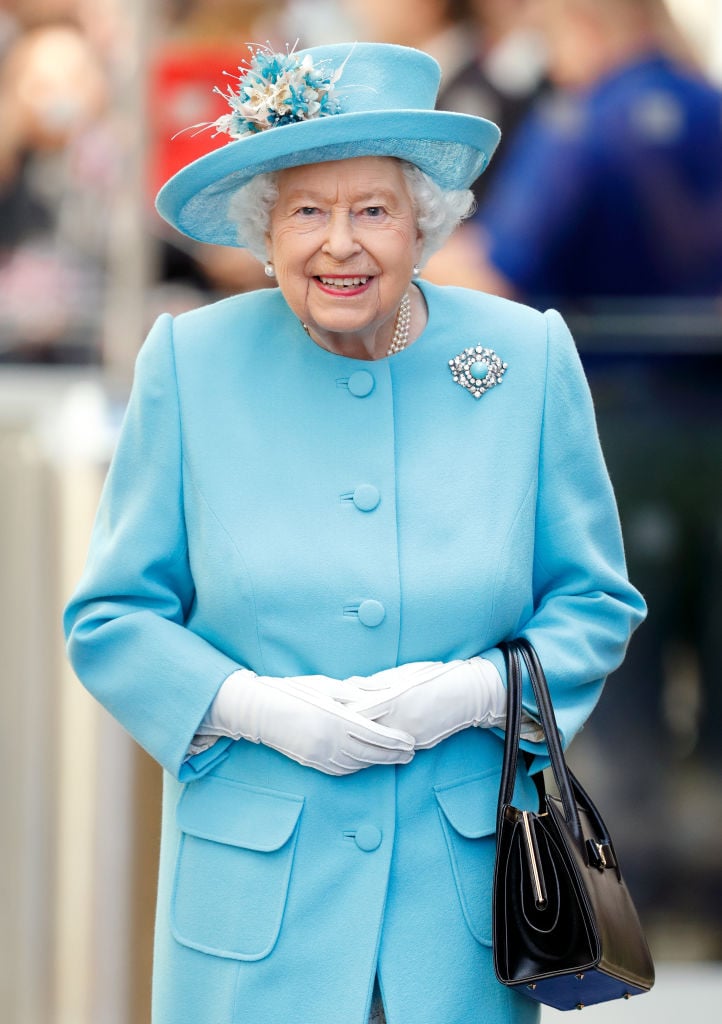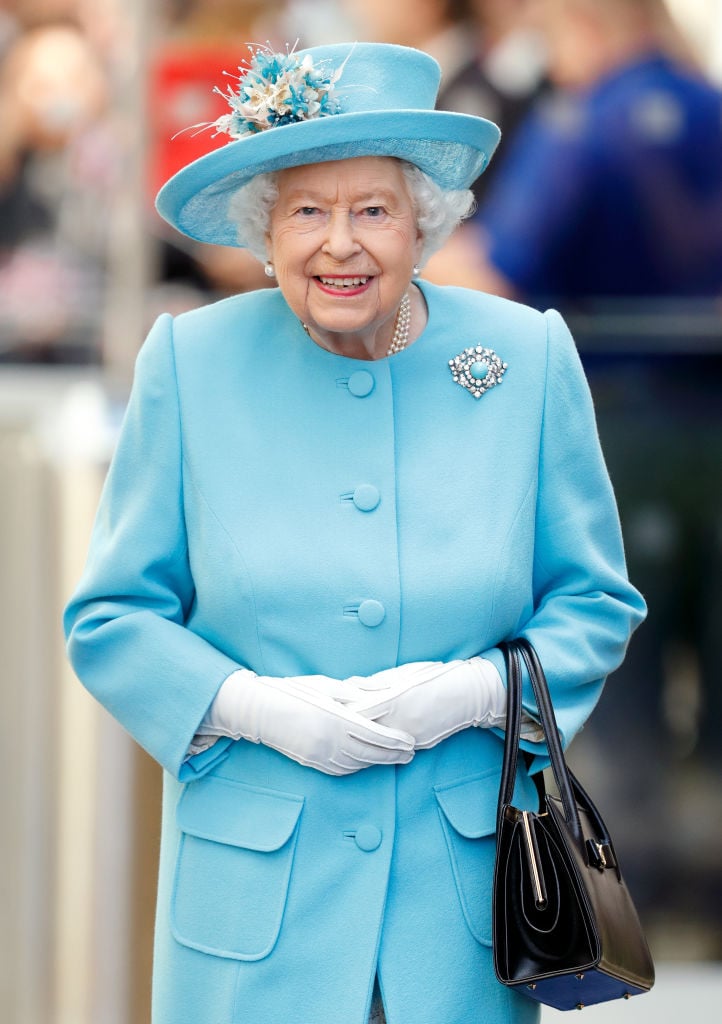 Along with her impressive scarf collection, the queen also has a huge purse and hat collection. The Telegraph noted that she owns over 200 handbags by Launer and prefers the black leather Royale or the black patent Traviata style.
And when it comes to her hats, her favorite milliner is Rachel Trevor-Morgan. The designer has been making hats for the monarch since 2006 and in 2014, was granted the royal warrant. Each hat is carefully constructed to be sure it doesn't obscure the queen's face and isn't too tall so there are no issues of getting caught when she exits her car.
With so many purses and hats, royal fans have wondered what she does with all her accessories. While it's been reported that the queen gives her old clothes away it appears she holds on to her accessories for the purpose of exhibitions.
The DPA Lighting Consultants website noted that the monarch has showcased all her hats and handbags in a London art exhibit. The information stated that the showcase featured "all the queen's hats and handbags that Her Majesty has used in public engagements since her coronation."
RELATED: Does Queen Elizabeth II Wear a Wig?