Does Queen Elizabeth II Use a Smartphone? Does She Send Texts?
The royal family is very large. So Queen Elizabeth II has a lot of family members to stay in touch with, most of them younger than Her Majesty. From coordinating the details of family dinners to ensuring that nobody is wearing the same neon color as the queen for an official engagement, a phone would come in handy. And after all, the queen has racing pigeons, not carrier pigeons.
But does Queen Elizabeth II use a phone? Does she have a smartphone, or does she stick with a landline? And does she send text messages, or have secret social media accounts? Ahead, get all the details.
Queen Elizabeth II has a smartphone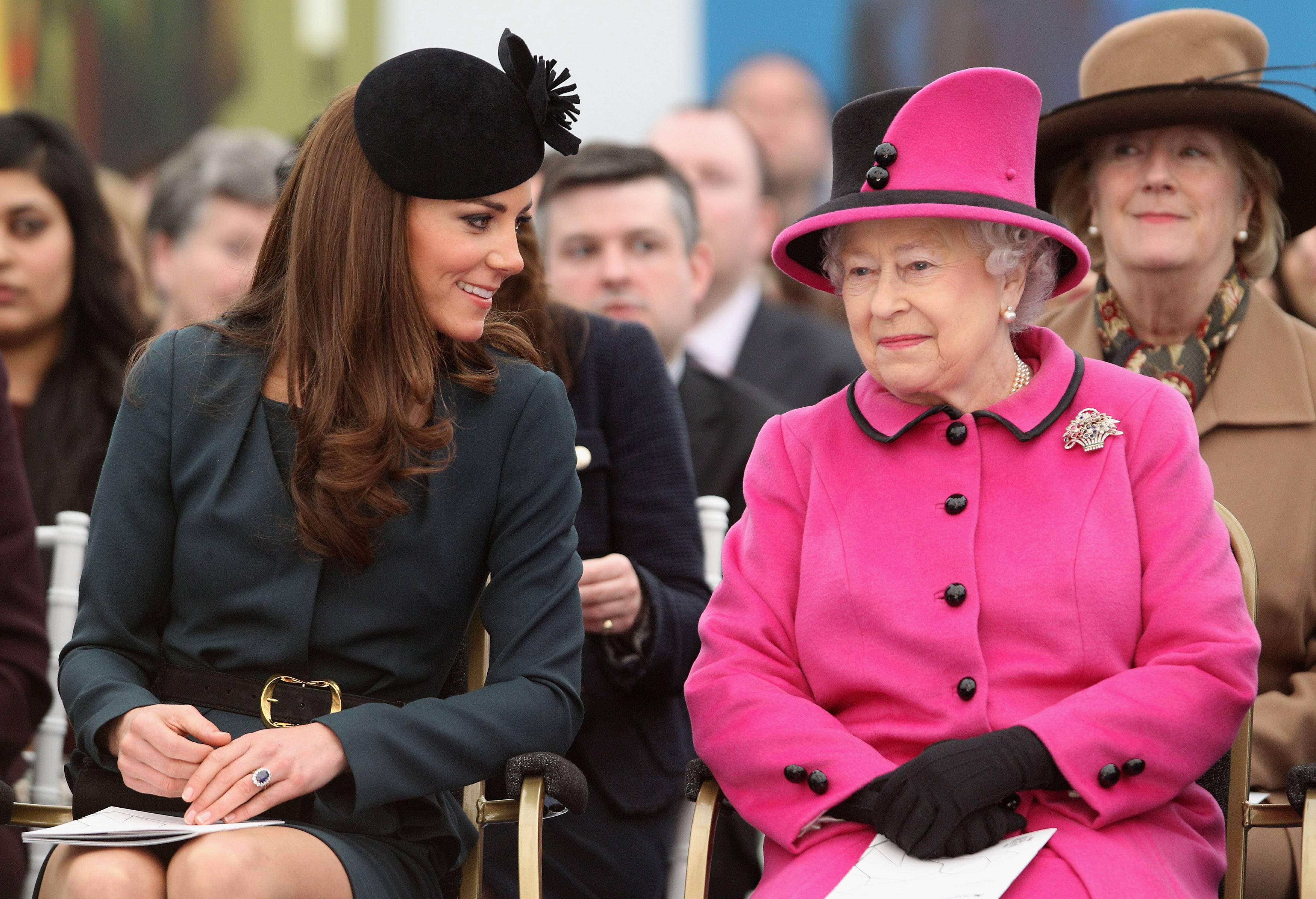 According to the British tabloids, Queen Elizabeth II has a smartphone and knows how to use it. The Daily Mail reports that for 50 years, the queen would speak by landline every day to her mother, who lived across the street in Clarence House. "Both Royals regarded the phone as indispensable," The Daily Mail reports. And it sounds like the queen has taken to smartphones just as easily.
"She has her own mobile, has learned how to text, and her phone is among the most sophisticated in the world. It is encrypted, like those used by the security services, and is said to be impossible to be hacked into," The Daily Mail reports. The Daily Star claims that the queen owns a "slimline Samsung handset with a camera," and "having got to grips with the touchscreen, she now uses it to make calls, send texts and download apps." She reportedly uses her phone to place calls and to look at the day's news.
Her assistant, Angela Kelly, keeps the phone charged for her. And the queen reportedly asks her family members — as well as palace staff — for help if she needs it. Queen Elizabeth II doesn't use her phone in public. But she reportedly does rely on it to make calls when she's outdoors at Balmoral and Sandringham.
The queen has a secret Facebook account
In addition to her smartphone, Queen Elizabeth II also owns an iPad and a laptop. She has been known to send tweets from the royal iPad. And she reportedly has a secret account on another of the biggest social networks, too. The Express reports that Queen Elizabeth II has a secret Facebook account. But, as the tabloid notes, "how many Facebook friends the Queen has is a closely guarded secret, with only Palace insiders privy to the royal information."
As The Cut notes, the queen isn't the only member of the royal family to supposedly have a secret social media profile. Kate Middleton, for instance, supposedly has an account on British forum Mumsnet. And Prince Harry may or may not still have a secret Instagram account.
Prince William and Prince Harry taught her how to text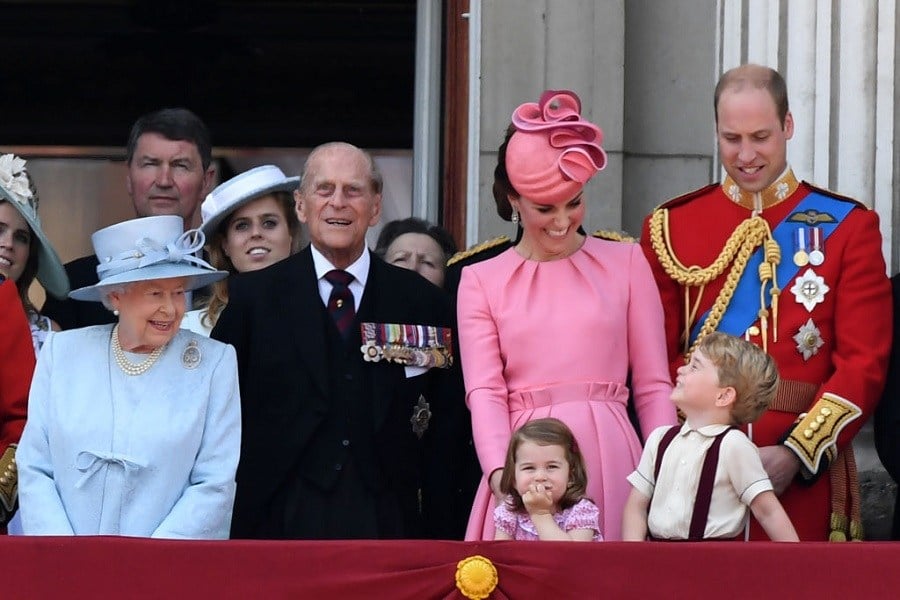 Fox News reported back in 2015 that Queen Elizabeth II knows how to send text messages, and in fact, was taught by Prince William and Prince Harry. Prince Andrew, Duke of York, reportedly gave his mother her first mobile phone back in 2001, back when phones had black-and-white screens and brick-like form factors, and could pretty much only send text messages and place calls.
She reportedly banned palace staff from carrying their phones while on duty. (She supposedly became "annoyed at their ringtones," which we completely understand.) According to Fox, "The ban was reportedly prompted by several mobile phones ringing during a major banquet held for foreign dignitaries."
The princes recorded a message on the queen's answering machine
Though Queen Elizabeth II got her first mobile phone in 2001, she still needed a bit of help with her landline as recently as 2007. Fox News reported that Queen Elizabeth II asked Prince William and Prince Harry for help with recording an outgoing message that people would hear when they called her landline but got the answering machine. Perhaps predictably, they didn't take the task completely seriously. "Hey wassup!" their message reportedly began. "This is Liz. Sorry I'm away from the throne. For a hotline to Philip, press one. For Charles, press two. And for the corgis, press three."
The queen reportedly saw the humor in the situation "when she thought about which VIPs might have heard the message," Fox reports. But her private secretary wasn't so amused, and supposedly "almost fell off his chair the first time one of his calls was put through to the voicemail."
Queen Elizabeth II does miss a time before smartphones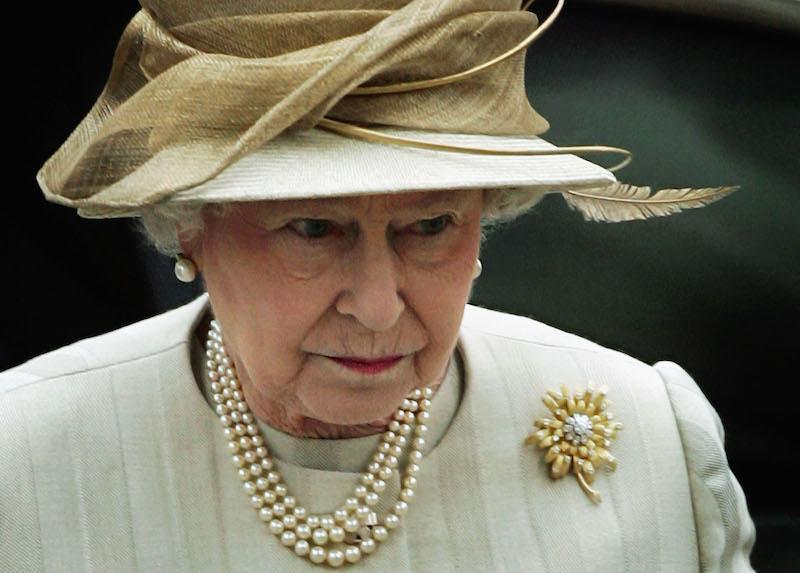 Though Queen Elizabeth II appears to have embraced modern technology, she also reportedly misses the pre-smartphone era when it comes to interacting with the public. The Telegraph reports that whenever people meet the queen, they want to record the encounter or take a selfie with her. "While the Queen has always been one to embrace modern technology, she has confided that she loathes the sea of mobile telephones that greets her every move in public," the publication explains.
She said that she finds it strange to look out into a crowd and see nothing but the backs of people's smartphones. Her point, reportedly, was that she misses eye contact, now that everybody stares at the screens of their phones and tablets. However, the queen still has a good sense of humor about the omnipresence of smartphones. According to The Telegraph, she "has been known to 'photobomb' pictures, strolling into other people's 'selfies.'" And she definitely hasn't stopped members of the royal family from appearing in fans' selfies.
Read more: Do Prince William and Kate Middleton Sleep in the Same Bed?
Check out The Cheat Sheet on Facebook!