Queen Elizabeth II's Birthday: Royal Pastry Chefs Share Cupcake Recipe You Can Make At Home
Queen Elizabeth II celebrated her birthday on April 21 and while she had to forgo some traditions due to the coronavirus pandemic, her royal pastry chefs were preparing her a birthday treat.
Read on to find out how you can make cupcakes at home just like the queen's pastry chefs do.
Queen Elizabeth has a sweet tooth
The royal family matriarch enjoys her sweets, especially chocolate.
"The queen's a chocoholic," said Chef Darren McGrady, who worked in Buckingham Palace's kitchen from 1982 to 1993. "She loves chocolate. Anything on the menu that we used to prepare at the palace that had chocolate in it, she would approve and it would go to the royal table."
So it makes sense that for her birthday, pastry chefs bake her chocolate cupcakes. And now they're revealing their special recipe that you too can make at home whether it's for a birthday or just a treat your family will love.
How to make the chocolate cupcakes fit for a royal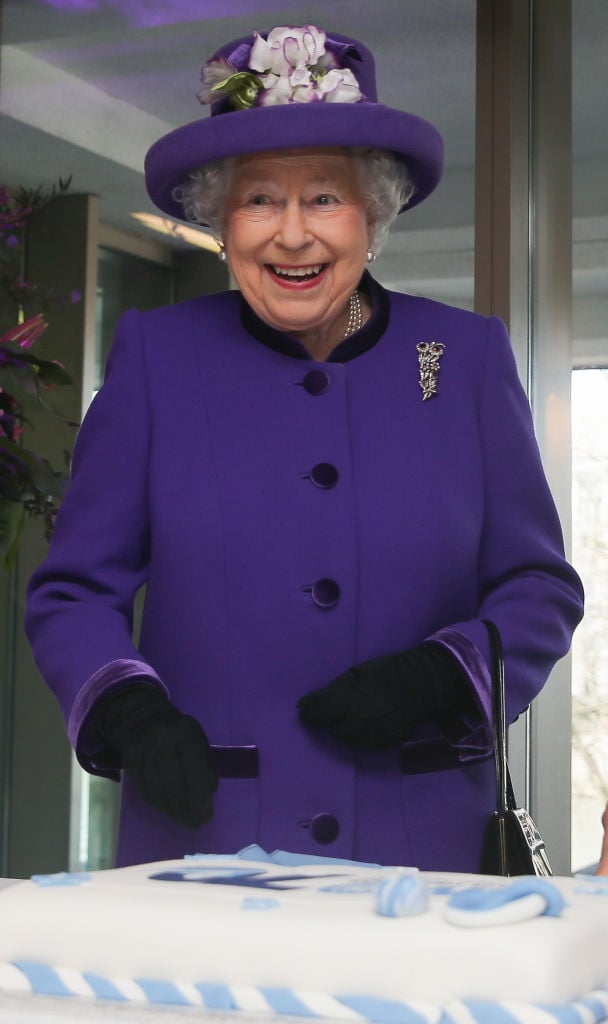 The recipe for the chocolate cupcakes, which will serve 15 people, was shared on the royal's social media accounts.
To make them at home you'll need the following ingredients (a food scale can be used for measurements):
For the sponges-
15g vinegar
300ml milk
50ml vegetable oil
60g butter (melted and cool)
2 eggs
5ml of vanilla extract
250g of flour
75 of cocoa powder
300g powdered sugar
10g baking soda
100g white chocolate chips
cupcake cases
For the buttercream-
90g dark chocolate
100g butter
125g powdered sugar
Food coloring (optional)
Cake sponge method:
-Combine the flour, sugar, cocoa powder, and baking soda into a mixing bowl
-Whisk the eggs in a separate bowl with the vanilla extract, melted butter, oil, milk, and vinegar
-Slowly add the wet mixture into the dry mixture, little by little
-Ensure the batter is smooth with no lumps
-Finally, add the chocolate chips (alternatives could be nuts or dried fruit)
-Place the cupcake cases onto a tray
-Use a metal spoon to equally divide the mixture into the cases
-Bake for around 15-18 minutes, take out of the oven when golden
-Leave to cool
Buttercream icing method:
-Mix the sugar and butter together, until light and creamy
-Add in the warm melted chocolate
– Gently use a teaspoon or small spatula for the icing to decorate the top of the cupcakes
Why the queen's cupcakes are decorated with 'EIIR'
When making these cupcakes at home, you can decorate them however you choose but the ones made for the queen are decorated with "EIIR." Some royal fans have wondered what that actually stands for.
The monarch signs all her official documents "Elizabeth R." Harper's Bazaar noted that the "R" following her first name is for "Regina." If you're thinking her middle name is Regina that's not the case. "Regina" actually means "queen" in Latin.
Read more: You Won't Believe Which Popular Food We've All Had That Queen Elizabeth II Has Never Eaten