Queen Elizabeth Just Did Something Slightly Dangerous for a 93-Year-Old Person
It's quite obvious that Queen Elizabeth isn't like most 93-year-olds. While most folks at that age are either living in a retirement home or taking it easy at home, Her Majesty is still hard at work ruling the Commonwealth, making royal appearances, and doing the things she loves. Including certain activities that seem questionable for someone over the age of 90.
Long past the typical age of retirement, Queen Elizabeth shows no sign of slowing down anytime soon. It's true that she's making preparations for her son Prince Charles to take over the throne soon and she has elaborate funeral plans in place for her inevitable passing. But until that day, the queen doesn't appear to be changing her lifestyle one bit.
It's one thing to show up to royal events. But it's quite another for Queen Elizabeth to participate in the potentially dangerous activity she was just seen doing.
Queen Elizabeth is an avid equestrian
The first time Her Majesty saddled up to a Shetland pony she was just four years old, and ever since then, her love for horses has grown deeper. The queen is considered a true animal lover, but it's horses who have a special place in her heart.
This passion for equestrian sports was passed down to her daughter, Princess Anne, and is considered a special point of bonding between mother and daughter. The Princess Royal even became the first royal family member to compete in the Olympics when she participated in the equestrian events during the 1976 Games in Montreal.
The queen was spotted riding a horse at 93
While horseback riding is a popular activity, it's also quite physical and can be dangerous for less agile riders. That's what made it so shocking when Queen Elizabeth was recently spotted riding a horse at Windsor Castle at the age of 93.
Obviously, Her Majesty is an expert-level rider and knew exactly how to comport herself while on a horse. But it was still a shocking sight for royal fans. The last time Queen Elizabeth was seen riding a horse was back in 2018, right after her great-grandson Prince Louis was born.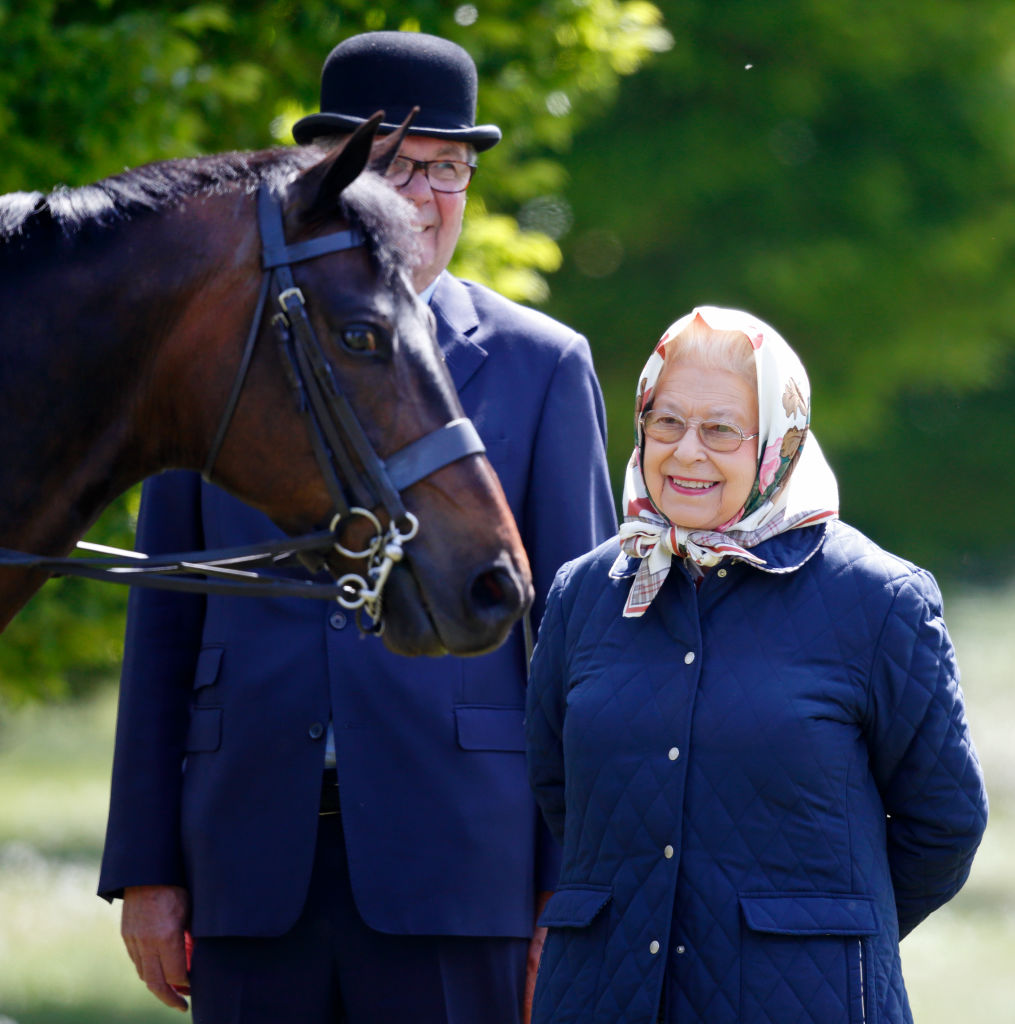 She's staying active in her later years
Perhaps Queen Elizabeth knows that the trick to staying young is staying active, not sitting around watching television all day. Royal followers have been speculating for years over why the queen hasn't retired yet and this might be a crucial reason. For one, Her Majesty has never done any other kind of job and would likely be bored if she gave up the throne. But she might also know that keeping busy is the key to a longer life.
The queen's husband Prince Philip, 97, retired a few years ago and hasn't been spotted out and about much since. Experts speculated that the queen might follow in his footsteps soon after. However, after seeing these photos, it's clear that Queen Elizabeth still has much more ruling and horseback riding to do before she moves on.