Queen Elizabeth 'Politely But Firmly Suggested' Where Harry and Meghan Should Live
While Meghan Markle and Prince Harry are certainly having their fair share of problems within the press, it is thought that within the royal family, the young couple is much beloved. Markle has grown especially close to Queen Elizabeth II, Prince Harry's grandmother, and has been seen on many occasions sharing a giggle or a joke with the much-respected monarch.
However, even the queen prefers to have some boundaries in place when it comes to sharing her space. Read on to learn where Prince Harry and Meghan Markle were originally considering setting up residence.
Prince Harry and Meghan Markle wanted to live in Windsor Castle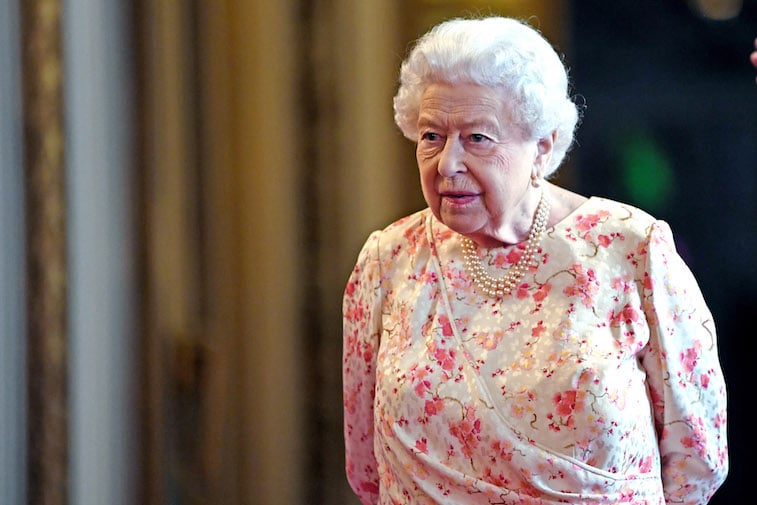 When Prince Harry and Meghan Markle got engaged in late 2017, the whole world became even more invested in their journey together. Thousands tuned in to the broadcast of their royal wedding in May 2018, with the world's media tuned in to the exciting event, poring over every detail, from Markle's simple, classic wedding dress to the sweet image of Prince Charles walking her down the aisle.
After the wedding bells stopped ringing and real life started anew, one of the first things that the royal couple had to figure out was where they would live.
Prince Harry and Meghan Markle apparently originally wanted to live in Windsor Castle. The glamorous palace is where the couple got married and where Queen Elizabeth II spends much of her time on weekends and for various business engagements.
Still, the report reveals that when the couple brought up the idea to the queen, she "politely but firmly" suggested an alternate living arrangement.
It could have been that Queen Elizabeth II believed that Windsor Castle wasn't a suitable space for a newly-married couple or it could have been the fact that she wanted them to have their own privacy, but either way, her suggestion turned out to be absolutely perfect.
Where do Prince Harry and Meghan Markle live now?
The residence that Queen Elizabeth II suggested for her grandson and his new wife was none other than Frogmore Cottage, a more private estate on the grounds of Windsor Castle.
Prince Harry and Meghan Markle accepted her suggestion and got to work renovating the property, ultimately spending millions of dollars getting it up to their exacting standards.
Furthermore, just prior to the arrival of baby Archie Harrison in May 2019, Markle and Prince Harry ordered even more work done to their new home, including setting up a nursery fit for royalty. Some of the updates that they did for their baby son's nursery reportedly included eco-friendly paint, top-grade cameras, security windows, and the very best stereo system that money could buy.
All in all, it was the perfect place for baby Archie Harrison to come home to.
Could fans get a look inside Prince Harry and Meghan Markle's home?
While the interiors of royal residences have traditionally been kept very private, fans might get a small peek at Frogmore Cottage when the September issue of British Vogue, Forces for Change, becomes available for readers around the world.
Reportedly, Markle did a small photo shoot on the grounds of Frogmore Cottage, allowing royal watchers unprecedented access into their private accommodations.
Frogmore Cottage seems like the perfect home for Prince Harry and Meghan Markle, granting them a sense of privacy while still keeping them close to the rest of the palace.
Whether or not it turns out to be their permanent home remains to be seen, but for now, the young family is enjoying their independence while establishing their own special nest.