Can Queen Elizabeth II Retire? According to This Royal Succession Rule, It's Possible
Let's face it: Queen Elizabeth II is not getting any younger. But, at 92-years-old, Her Majesty is still a full-time member of the monarchy. Part of her job includes signing important laws and documents that come into Parliament, hosting diplomats and politicians from around the world, meeting with the Prime Minister, as well as, attending ceremonies, engagements, and other family matters. In the past, the queen has said she will never abdicate the throne. But, in her old age, can Queen Elizabeth II retire from some (or all) of her duties? According to one royal succession rule, it's possible — although, it's not exactly considered retirement.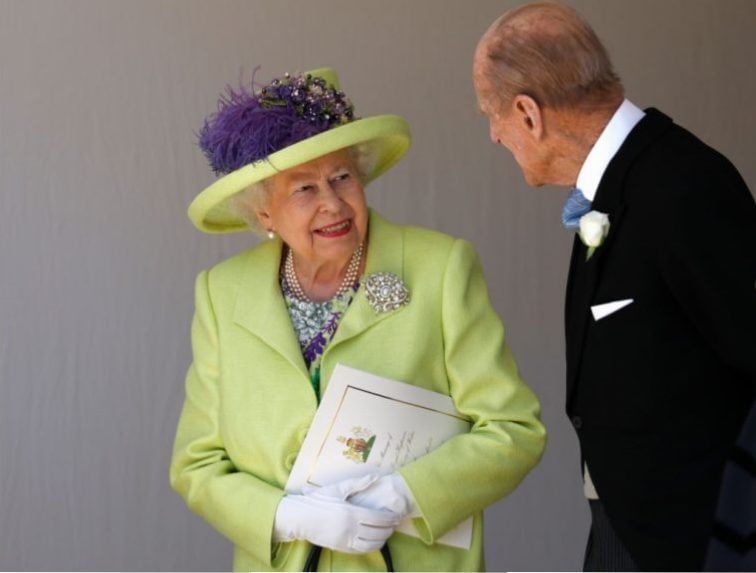 Up ahead, we answer the burning question, plus go over some royal succession rules she and the rest of the royal family must follow.
Can Queen Elizabeth II retire?
According to royal succession rules, Queen Elizabeth II can't retire without abdication, but she can stop all of her royal duties and responsibilities should her health become a concern. In the event that Queen Elizabeth II is too sick or weak to carry out her duties, a regent would step in as a placeholder.
If this were the case, the queen's regent would likely be her heir to the throne, Prince Charles. As first in line to the British throne, Prince Charles would carry on with his mother's responsibilities until she passes away and he becomes king.
In the royal family, regents are also put in place should a king or queen be too young to ascend the throne. Technically, a king or queen can be underage, but they cannot "rule" until their 18th birthday so the person next in line (and 21 years or older) acts as regent until they reach the permitted age. For example: If Prince Charles and Prince William were to die tomorrow, Prince George would become king. However, the monarchy won't allow a five-year-old to reign, so his uncle, Prince Harry (the person next in line over the age of 21) would act as the king (aka regent) in his place until his 18th birthday.
Royal succession rules she must follow
In addition to administering regents, there is a handful of other royal succession rules Queen Elizabeth II and her family must always keep in mind. Up ahead, we go over some top royal succession rules.
Succession goes in order of birth
In the royal family, the order in which you were born determines your place in line to the throne. However, should someone higher up on the succession line have children, his or her kids automatically follow their number. Case in point: When they were young, Prince William and Prince Harry both had the number two and three spots. However, once Prince William had Prince George, he took Harry's number three spot. With two other siblings behind Prince George, Prince Harry is now sixth in line.
Gender no longer matters
Up until recently, gender used to dictate succession. But, now, any female born into the family can keep her spot in line to the throne ahead of her brother(s). Princess Charlotte is the first royal to benefit from this royal succession rule change.
The monarch must be in communion with the Church of England
In order to become the monarch, one must be in communion with the Church of England. In addition, kings and queens must sweat to continue to Protestant succession.
Roman Catholics cannot rule
Under Parliament's Bill of Rights and the Act of Settlement, Roman Catholics are specifically prohibited from ascending the throne.
Check out The Cheat Sheet on Facebook!