Queen Elizabeth Refuses to Let Her Guests Do This 1 Thing
The British royal family is quite particular when it comes to certain things. Not surprisingly, Queen Elizabeth likes things just so, and she expects her guests to follow her rules. Here's the one thing Queen Elizabeth refuses to let her guests do.
Queen Elizabeth is just like us sometimes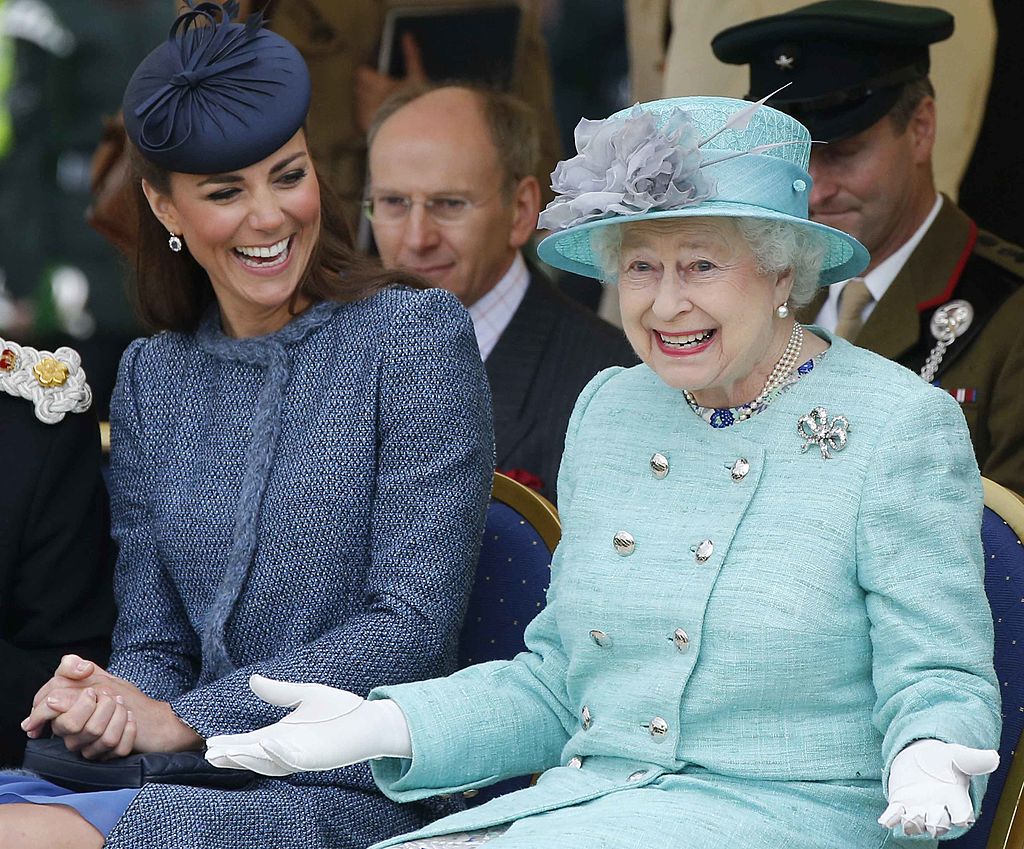 Although Queen Elizabeth lives by a strict set of rules, she's also just like us in certain ways. For example, she sometimes takes public transportation. She also holds her own umbrella and she does her own grocery shopping from time to time. Furthermore, the Queen is a big dog lover. Her favorite breed is the corgi. Her first dog, Susan, was an 18th birthday present, according to The Telegraph. She has owned more than 30 corgis. The Telegraph reports many of her corgis were direct descendants of her first dog.  
Queen Elizabeth's rules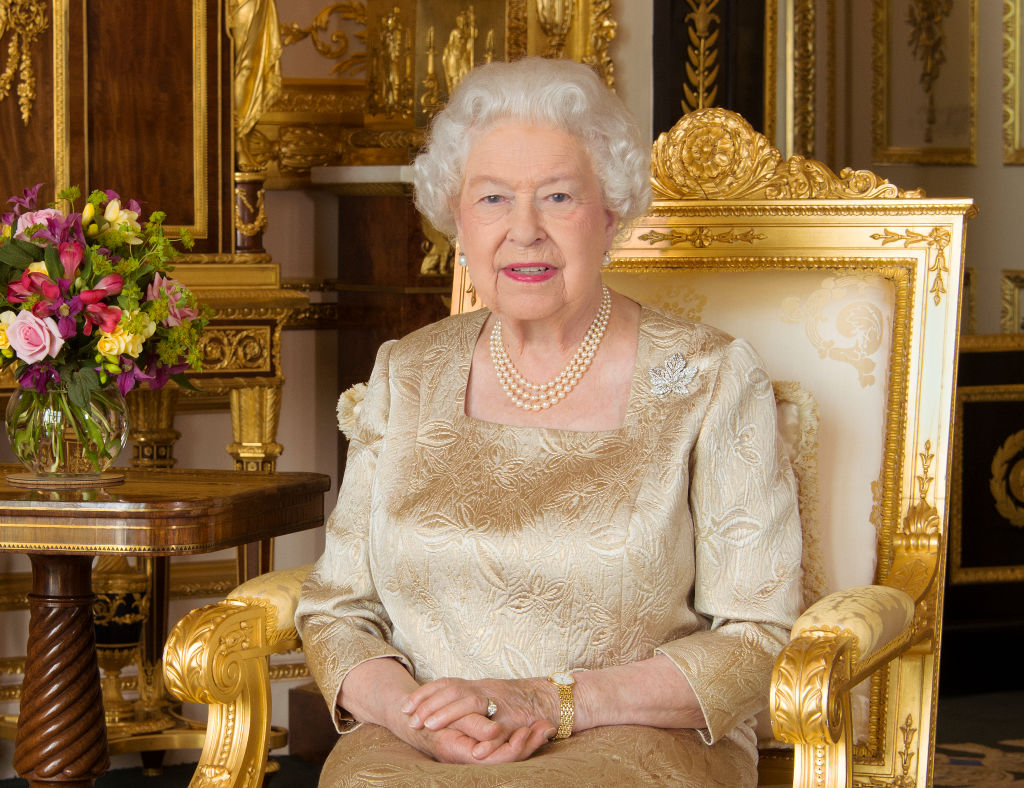 The queen has many rules that members of the British royal family must follow. One of those rules has to do with food. One food item she refuses to eat and won't let family members eat is shellfish. According to BBC News, this rule is in place because shellfish has been known to be a source of foodborne illness. "The royal entourage likes progress to run smoothly, free from the disruptions of gastronomic indisposition. Hence the ban on shellfish, rare meat, foreign water, and any food that is too spicy or exotic," reports BBC.
Queen Elizabeth also has strict guidelines when it comes to nail polish colors, reports Vanity Fair. The queen only allows the royal women to wear light nail colors during official events according to the publication. Essie ballet slippers is the only color Queen Elizabeth wears. She's been a faithful fan of the color since 1989, says the nail polish company.
The 1 thing Queen Elizabeth won't let guests do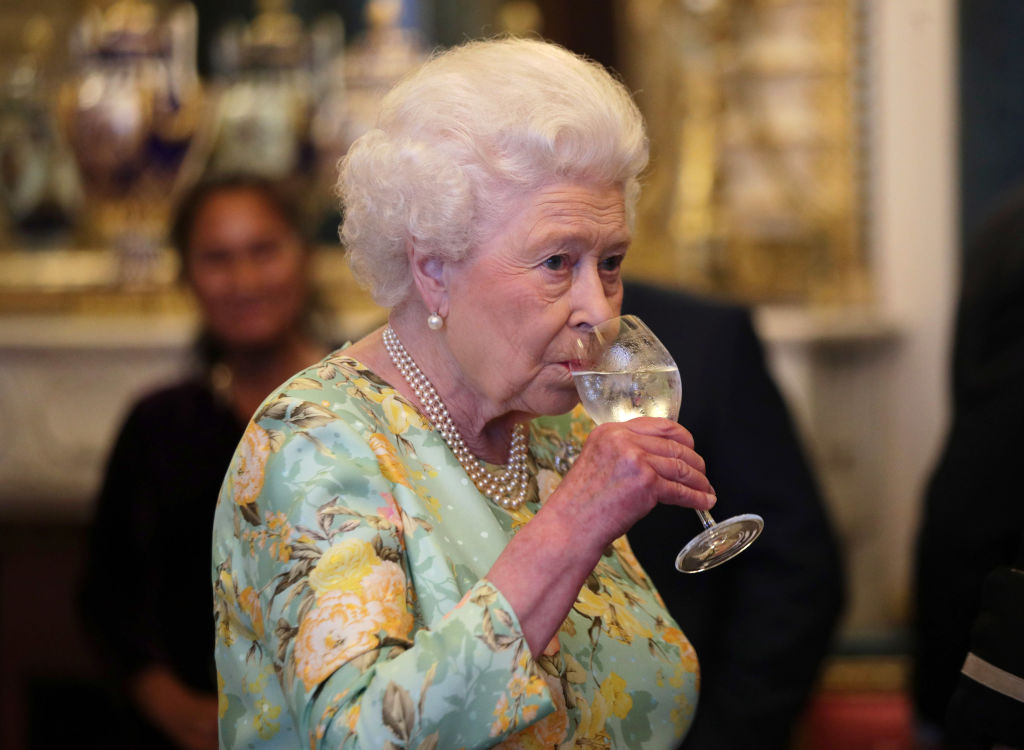 There's a pet peeve the queen has that she won't let slide. One thing she won't tolerate is when guests overstay their welcome, according to The Express. When it's time to go, she wants her guests to leave right away. Brian Hoey, author of the book Not in Front Of The Corgis, says she has a clever method for making sure no one stays longer than expected. "They themselves are always punctual in arriving, and just as prompt when the time comes for them to leave. Other quests are sometimes reluctant to go, so the family have devised codes to let their servants know when it is time for the guests to leave," Hoey told The Express. "They summon a butler and ask if the guest's car has arrived. On hearing this, the butler disappears for a moment and then announces that Lord and Lady so-and-so's car is waiting in the drive."
Read more: How Queen Elizabeth II Lives Like Us, Even Though She's Royalty
Check out The Cheat Sheet on Facebook!