The Real Reason Queen Elizabeth Never Sleeps In
It's no secret that Queen Elizabeth keeps busy with royal engagements, meetings with leaders, and occasional travel. With a packed schedule like hers, she prefers to keep a strict morning routine to ensure she gets the most out of her day. But, her to-do list isn't the reason she never sleeps in.

Find out what time Queen Elizabeth gets up in the morning, plus the reason she never hits snooze, ahead.

What time does Queen Elizabeth get up in the morning?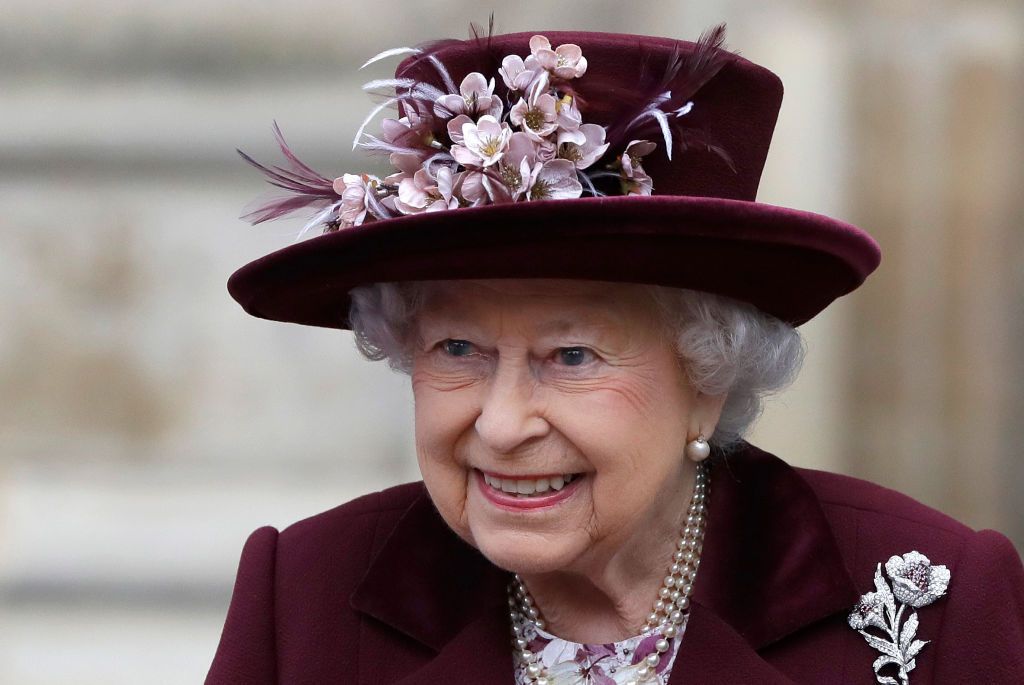 Some of us prefer to sleep in on weekends, but not Queen Elizabeth. While her busy agenda could have something to do with her wake up time, the real reason Queen Elizabeth never sleeps in is because of her royal-worthy wakeup call.

The queen wakes up promptly at 8:30 a.m. every day and as soon as she is up and out of bed, she heads to her Buckingham Palace terrace for a special serenade. Every morning, Her Majesty enjoys a live bagpipes performance just below her balcony.

Queen Elizabeth's morning routine

In addition to her morning serenade, Queen Elizabeth has a jam-packed morning routine filled with pampering, breakfast, and a little work. Here's how Her Majesty spends her mornings.

Breakfast and morning tea

The queen loves a good tea time and always starts her day off with breakfast and Darjeeling tea. Her Majesty allegedly only eats a few breakfast foods. On a typical day, she fuels up with oatmeal or a bowl of cornflakes, her favorite cereal. She washes everything down with a few biscuits and some sips of tea.

She takes a bath

Queen Elizabeth doesn't fancy a shower. Instead, she spends her morning soaking in the bath. In true royal manner, one of her ladies in waiting draws the bath for her and then waits for her to wash up before getting on with the day's agenda.

She has her hair done

Her Majesty's mornings are filled with lots of pampering (perhaps that's the secret to a long life?). After soaking in the bath, Queen Elizabeth has her hair done. And, get this: She has had the same hairdresser for nearly 20 years.

She listens to the radio

Most of us listen to the radio during our morning commute, but the queen prefers to tune into her favorite show while getting ready. Before she heads out for the day, Her Majesty always listens to BBC Radio 4's Today show.

She exercises

This is probably the real secret to life (though pampering does sound nice). At 92-years-old, Queen Elizabeth remains as active as possible. Part of her morning routine involves a walk around the ground of Buckingham Palace, sometimes with her dogs. On her days off, she likes to ride her beloved horses.

She reads the paper

Queen Elizabeth rarely starts her day without the news. As a world leader, Her Majesty tries to remain as up to date as possible and does so by reading the newspaper every morning.

She journals

Journaling has become very popular in the wellness world, but Queen Elizabeth has been jotting down her thoughts for nearly all her life. Her Majesty makes a point to spend some time writing in her journal every morning.

Check out The Cheat Sheet on Facebook!