Queen Elizabeth Will Be Watching Prince Harry and Meghan Markle 'Like a Hawk' During Year Trial, Royal Expert Claims
Prince Harry and Meghan, Duchess of Sussex are about to part ways with the royal family and embark on a one-year trial of a life away from their royal duties. When Queen Elizabeth worked out the details for the Sussexes' exit, she included a stipulation that requires a review after one year, something one royal expert believes was put in place so she could "watch the Sussexes like a hawk."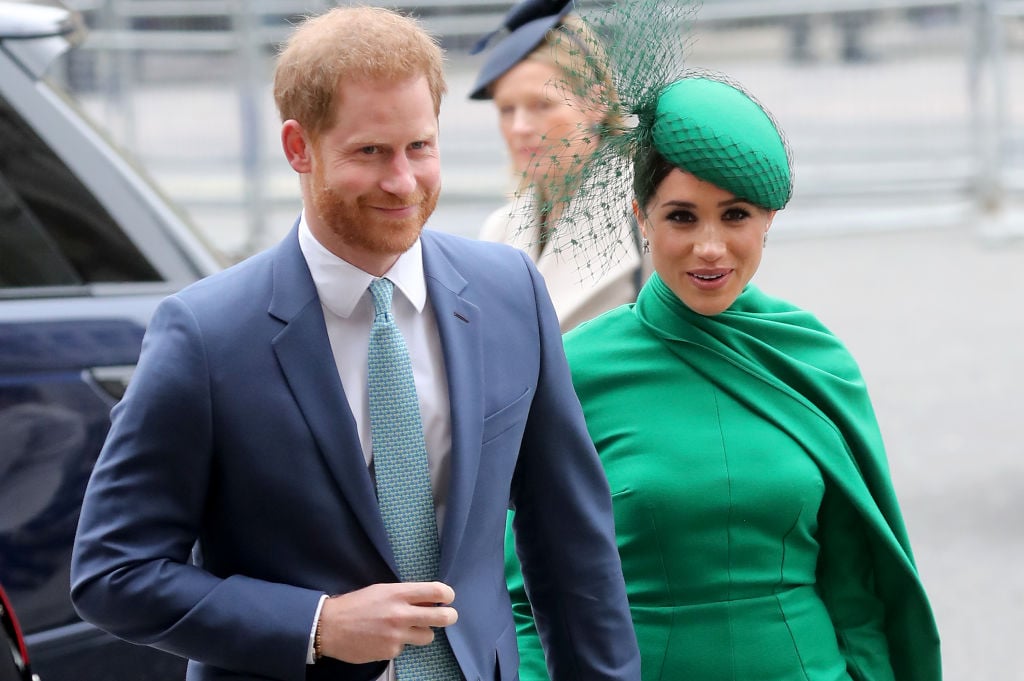 Prince Harry and Meghan announced their exit and the queen approved
Prince Harry and Meghan dropped a bit of a bombshell in January when they shared their plan to take a step back as senior royals and live a normal life in Canada.
The queen approved of their plan, meeting with Harry, Prince William, and Prince Charles to finalize a plan. At the time, she released a statement that laid out the details and offered her support.
"I recognized the challenges they have experienced as a result of intense scrutiny over the last two years and support their wish for a more independent life," the statement read. "I want to thank them for all their dedicated work across this country, the Commonwealth and beyond, and am particularly proud of how Meghan has so quickly become one of the family."
They will have a one year review
A final statement from Prince Harry and Meghan shared that the one year review was in place. "It is agreed that the commencement of the revised role of The Duke and Duchess of Sussex will take effect Spring 2020 and undergo a 12-month review," the statement noted.
The statement continued: "The royal family respect and understand the wish of The Duke and Duchess of Sussex to live a more independent life as a family, by removing the supposed 'public interest' justification for media intrusion into their lives. They remain a valued part of Her Majesty's family."
Why did the queen put the trial in place?
One royal expert believes that the queen set up their agreement with a review period so that she could monitor the couple's activity after their exit.
During the documentary Royals: A Family in Crisis, Julie Montagu Viscountess Hinchingbrooke noted that the queen may believe the Sussexes have a hidden agenda and doesn't want the two to profit from the royal family.
"Putting that 12-month review in place goes to show you that the Queen will be watching them like a hawk," Viscountess Hinchingbrooke explained. "She will want to see everything that they are doing, what they are making money from and how it is affecting the royal family."
She added: "So there must be some concern from the Queen about what their intentions are."
Royal historian Sarah Gristwood further shared in the documentary that the queen has the monarchy's best interest always in mind. "Queen Elizabeth II, and in many ways this is what we respect about her, is someone who, when push comes to shove, will put the welfare as she sees it of the monarchy above that of anyone else — herself or her beloved grandson included," Gristwood explained.