Queen Elizabeth's Secret Guilty Pleasures Will Make You Smile
She may be the Queen of England – but she's still a human being with wants, needs, and desires just like everyone else. Queen Elizabeth can trace her lineage back thousands of years. She's been part of the royal family for her entire life and has been ruling the entire country for a record-breaking 67 years. But at the end of the day, all she really wants is a hot cup of tea and a piece of dark chocolate.
Queen Elizabeth is adept at keeping a stiff upper lip and hiding her emotions in public. However, she's not immune to very human feelings – and guilty pleasures. Here are a few of the Queen's most endearing secret wants, plus the one song she always dances to when it comes on.
The Queen gambles on horses
Horse racing evokes images of intense people sweating over standings and losing tons of money. But it turns out Queen Elizabeth is one of those people placing her bets and actually winning more often than not. According to Travel + Leisure, she's made about $8.8 million over the past three decades pursuing this highly relatable activity.
In the Queen's case, she has a bit more stake than most – she's an avid horse enthusiast and is involved with the breeding and raising of the horses she bets on. But still, it's a vice that many people share.
She enjoys a few cocktails
There's no law that says the Queen must be a teetotaler – and she's not. Queen Elizabeth II has several favorite libations including a gin cocktail, a dry martini, wine, and champagne. It's reasonable to assume she doesn't enjoy all four drinks every single day, but for special occasions or even random weeknights, she's apt to have a drink to unwind.
She insists upon a traditional high tea spread
Several sources confirm that the Queen isn't content to just have a cup of tea – she insists on what's called a "high tea spread" complete with Twinnings brand Earl Grey in a china teacup, sandwiches, cakes, jam, jellies, and pastries. It's slightly extravagant, but it's also so charmingly British it's endearing.
She eats red meat
By the Queen's age, plenty of senior citizens are placed on fat-free diets and are likely to avoid greasy burgers or artery-clogging steak dinners. But even in her 90s, the Queen is rumored to enjoy red meat selections including lamb, roast beef, mutton, grouse, and venison. She doesn't prefer the rare version and always orders hers cooked well done, though.
The Queen chooses Heinz ketchup
Sure, her unlimited grocery budget would allow the Queen to select any ketchup she wanted. But rumor has it that Queen Elizabeth has a penchant for the classic Heinz brand.
The Queen watches reality TV shows
No word on whether Queen Elizabeth enjoys or abhors documentaries about the royal family (there are plenty). But one thing she does watch is popular reality television shows such as Britain's Got Talent.
But it's not just competition shows that strike the Queen's fancy. She also watches soap opera style shows like Downton Abbey and EastEnders.
She goes hunting
The sport of hunting may be slightly controversial, but the Queen doesn't care what other people think. She may not be the shooter, but she does fully support the rest of the hunting party by attending events and enjoying hearty meals afterwards, according to her royal chef.
She plays charades
Rumor has it she can be a bit of a sore loser. But the Queen apparently plays charades with her family during holiday gatherings as a matter of tradition.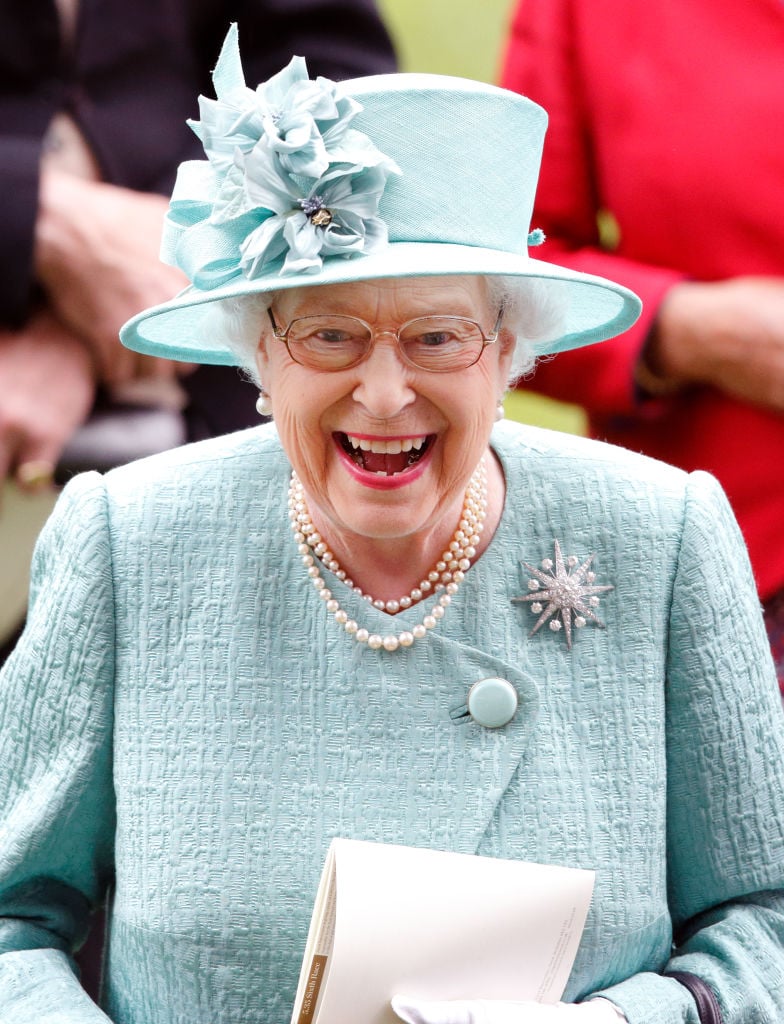 The Queen loves ABBA's song 'Dancing Queen'
There's a very simple reason why Queen Elizabeth enjoys Abba's classic song Dancing Queen so much. As she explained, "I always try to dance when this song comes on because I am the Queen, and I like to dance."
Makes perfect sense!