'Queer Eye' Star Jonathan Van Ness Dropped Out of College Because He Couldn't Stop Watching 'The Golden Girls'
We all know The Golden Girls has continued to resonate with a younger audience since it went off the air almost 27 years ago. While most of that audience has been college age women, the LGBTQ community also gravitated to this classic sitcom.
One of the most notable is Queer Eye's Jonathan Van Ness who revealed he was a big fan of TGG. His obsession with the show became problematic to a point where it affected his college GPA.
We've all learned dropping out of college doesn't mean you still won't be a success. Even so, what are the details behind Van Ness's Golden Girls watching binges? The show seems to have shaped him more than he or anyone else knew at the time.
Van Ness has been very transparent about his life and the pitfalls of success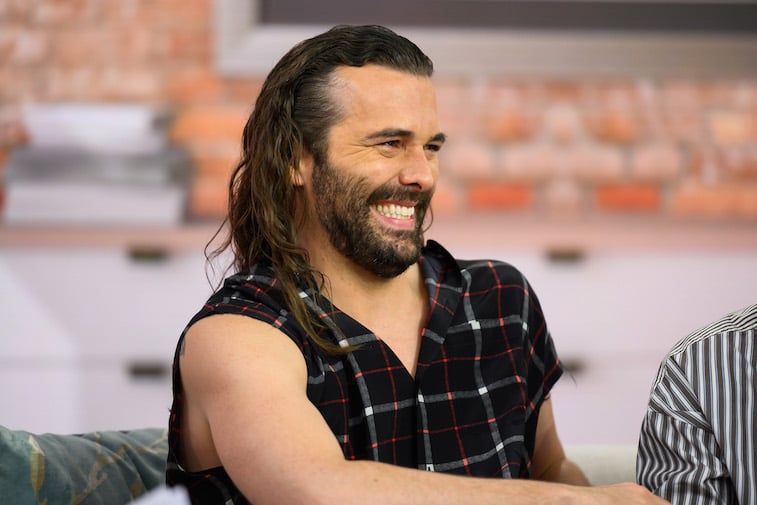 A lot of fans of Queer Eye look at Van Ness as being one of the most genuine people in the reality show world. He's also ubiquitous lately in not only QE, but also having his own podcast (Getting Curious), plus booking dozens of speaking engagements.
One of his most popular recently was a talk he gave with Dr. Samantha Sheppard of the Cornell University performing and media arts department. Not once did this feel like an interview and instead more like a conversation between Van Ness and an attentive audience of fans.
That's what seems to set Van Ness apart from most other celebrities, especially in reveals about himself other notables wouldn't dare say.
How many other famous people would talk about things they did in college many would consider a tad embarrassing? Well, maybe we can't say watching The Golden Girls is an embarrassment since it helped influence Van Ness in one or maybe two specific ways.
The connection between wanting to be a hairdresser and 'Golden Girls'
As Van Ness explained in the above Cornell interview from last November, he wanted to be a hairdresser as a little kid. When later attending college in Arizona, he apparently wasn't taking hairdressing classes.
Reportedly, he majored in political science (plus a partial cheerleading scholarship), though it seems these were boring enough where all he could do to keep his sanity is watch Golden Girls reruns.
He went on to do just this rather than attend class. The result was receiving a 1.7 GPA, prompting him to drop out of college and Arizona altogether.
Later, he went to a hairstyling school and finally found his career calling. What persuaded this was watching The Golden Girls and obsessing over the hairstyles of Betty White, Bea Arthur, and Rue McClanahan.
If this sounds comical, it's not really when you consider how influential some shows have been on numerous notable people.
Did Van Ness also learn his comedic skills by watching 'The Golden Girls'?
Let's not forget that with all the job titles Van Ness now has, he also considers himself a part-time comedian. Watching The Golden Girls (plus The Nanny) while in college maybe nurtured his comedic abilities as much as his interest in women's hair.
One of the best things about TGG was the comedic timing, something you could deem an old-school concept from writers who'd worked in sitcom writing back to early TV.
Listening to Van Ness talk, you can definitely hear the same kind of comedic vibe, no doubt helping him win over more fans with his entertaining personality. Anyone who wants to be a hairdresser or a celebrity host has to learn to study comedy or wit to make both careers successful.
Raise a toast to The Golden Girls for its longevity in influencing generations far beyond the time it originally aired. Hopefully, Van Ness can tell Betty White this since she's the only surviving cast member left.