'Queer Eye:' What Was Tan France's First Impression of Karamo Brown?
It's hard not to fall in love with Karamo Brown. On Netflix's Queer Eye, the culture expert offers hugs and advice to heroes, often making viewers cry in the process. Even Tan France explained his love for the Fab Five member in his book, Naturally Tan: A Memoir. What was Tan France's first impression of Karamo Brown? Here's what we learned from the stylist's book.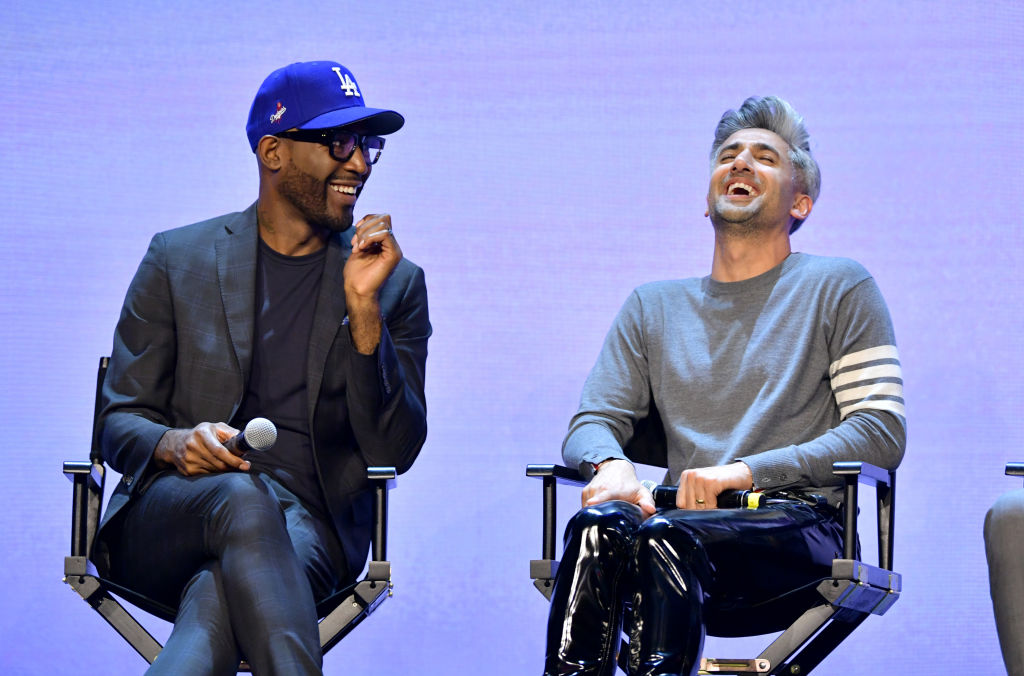 Tan France discussed his experience auditioning for 'Queer Eye' in his book, 'Naturally Tan'
Sure, Tan France is the lovable fashionista on Netflix's Queer Eye. There, he works with other members of the Fab Five, including Antoni Porowski and Jonathan Van Ness, to give makeovers to local heroes.
Outside of the show, however, the fashion expert is the author behind the book Naturally Tan: A Memoir. This best-selling book gives fans a closer look into France's life and his relationship with the other cast members on the Netflix original series.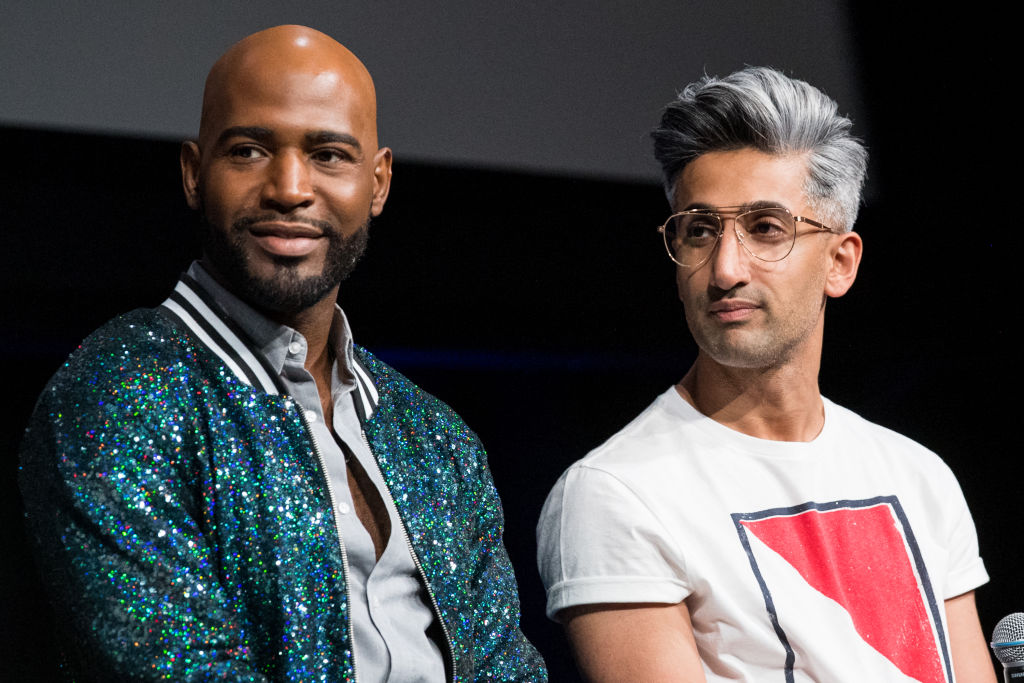 Tan France said he thought Karamo Brown was very attractive at first
Additionally, in his book, Tan France detailed meeting each of the Fab Five members during the audition process. That includes France meeting the culture expert, Karamo Brown, who the fashion expert first thought was attractive.
"So this setup was especially great because I wasn't trying to get the job; I was just trying to make a friend," Tan France wrote. "And already I had found a couple of people I thought I could be friends with, and still am friends with, to this day!"
"One of them was Karamo," France continued. "I remember thinking, 'Gosh, you're attractive.' He makes such intense eye contact, where he looks you deep in the eye as he's shaking your hand, and it's like everything else disappears. That night, I thought it was just for me — that I was special. Since then, I've learned that little s*** is just a highly skilled schmoozer, and he does that to everyone. It's a skill I wish I had."
Since auditioning together, Netflix cast the two on the reality series. They also became close friends, along with Antoni Porowski, Jonathan Van Ness, and Bobby Berk.
Today, the Fab 5 members of Netflix's 'Queer Eye' very close friends
Since their audition and the premiere of the Netflix reality show, the Fab Five became close friends, often holding hands during interviews. The series itself enjoyed success, earning multiple Emmy nominations and praise from fans internationally.
Aside from their work on Queer Eye, the Fab Five keep themselves busy with individual endeavors. That includes Brown, who recently released his memoir, Karamo: My Story of Embracing Purpose, Healing, and Hope. As for Tan France, the stylist keeps busy with his YouTube series with Netflix, entitled "Dressing Funny." There, Tan France helps comedians like Pete Davidson and Miranda Sings pick out outfits.
Episodes of Queer Eye are available for streaming on Netflix. Tan France's book, Naturally Tan: A Memoir is available for purchase on Amazon and at most major bookstores.