Quentin Tarantino's Favorite Actors to Work With
Some directors have very obvious preferences about the actors that they like to work with, because those actors appear time and time again in their films and projects. The reasons for this are undoubtedly plentiful. For one thing, the familiarity probably doesn't hurt, and it makes for a more predictable style of acting, working, and cohesion as a group. There's a level of trust there between director and actors that comes with experience and an understand of expectations and various quirks. Directors that have a very distinct style, both visually and in their narrative, tend to pull from the same pool of actors more than others. One example of this is Wes Anderson, who has a clear love of Owen Wilson, Adrien Brody, Bill Murray, and Willem Dafoe. Another very obvious example is the violent and revenge-seeking work of Quentin Tarantino.
1. Himself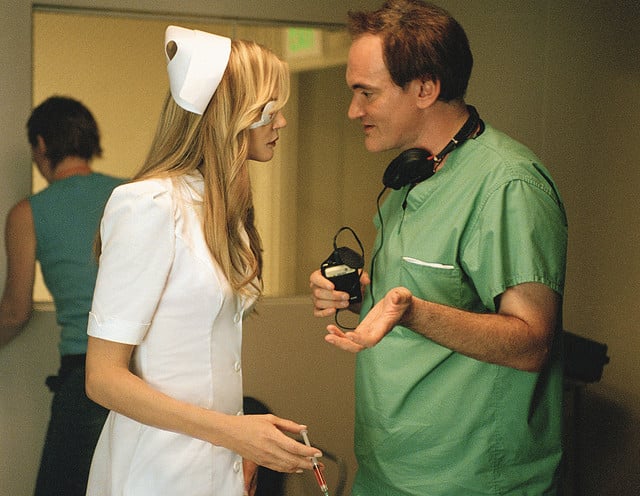 Like Alfred Hitchcock, Tarantino has a propensity for putting himself in his own movies, usually in a small bit part, or a part that's not particularly appealing. Rarely does he play the hero or a long term character like the one we see him play in From Dusk Till Dawn. Usually it's closer to his part in Django where he has a funny hat and accent, and quickly dies off in a violent and semi-humorous way, or in Inglorious Bastards when he was a scalped Nazi. But outside his own work, he's also taken on a number of bit parts in TV shows and movies, perhaps most amusingly in Golden Girls and Alias. 
2. Tim Roth
Tim Roth makes an appearances in perhaps the two mos famous of Tarantino's films, both Pulp Fiction and Reservoir Dogs, only appearing in a framing fashion at the beginning and the end with the former, but taking on the main lead for the latter as the undercover cop. Roth has also had significant roles in smaller scale films like The Cook, the Thief, His Wife & Her Lover, and starred as Vincent van Gogh in Vincent & Theo. Additionally, he starred in the TV show Lie to Me, considered similar in ways to House M.D.
3. Uma Thurman
Uma Thurman has her main roll in the Kill Bill movies, starring across all three in a bloody killing rampage with lots of severed limbs and heads, but she also took on her iconic lead in Pulp Fiction across from John Travolta. Most fans of the film will not have a hard time remembering the twist or the tomato joke. She's also well known for her part in the science fiction film, Gattaca, and role in the 90's Batman & Robin film — albeit a film that has a lot of love-hate going on.
4. Samuel L. Jackson
From Pulp Fiction to Django Unchained, Samuel L. Jackson is another regular in Tarantino movies, but he is obviously well known in his own right, as are many of the actors that Tarantino regularly employs. This includes his role as Nick Fury in the Avengers franchise, and his part across from Bruce Willis in Unbreakable — someone he also worked with in Pulp Fiction. He has played a variety of roles, both lead and supporting, and his parts for Tarantino have been quite diverse as well; a religious gunman for the mob in one, a racist slave in another.
5. Bruce Willis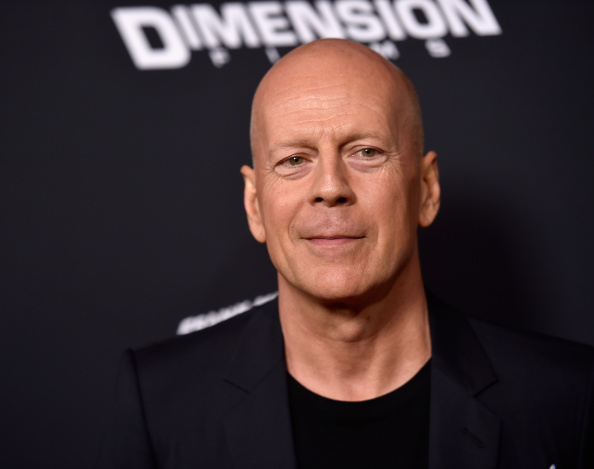 Bruce Willis is best known for his role in Pulp Fiction as the boxer who won't throw his fight despite an arrangement with the mob. However he's also played rolls in other Tarantino directed films, albeit the lesser known ones. He was in Grindhouse, Sin City, and The Four Rooms, all of which Tarantino directed. As previously noted, he's worked with Samuel L. Jackson in the past in other films, but is perhaps best well known for his part in The Fifth Element, The Sixth Sense, or Die Hard. His other roles and acting experience makes him a good fit for the action and bizarre that Tarantino packs into so many of his films.
More from Entertainment Cheat Sheet:
Follow Anthea Mitchell on Twitter @CSAntheaM
Want more great content like this? Sign up here to receive the best of Cheat Sheet delivered daily. No spam; just tailored content straight to your inbox.