Quentin Tarantino's 'Star Trek' Movie May Be Inspired by 1 Classic Episode
Quentin Tarantino is making a Star Trek movie. That's a sentence fans of the franchise never thought they would read, as the Tarantino brand doesn't exactly seem like it would fit with Star Trek.
But Tarantino himself loves Star Trek. In fact, he has gone on record as saying that there's one episode of the show that he would love to turn into a two-hour film, and looking at that episode gives us a good idea of what he's got cooking. Here's the Star Trek episode that Tarantino will likely draw inspiration from for his new movie, assuming it ends up getting made.
Tarantino pitched the idea for this new Star Trek movie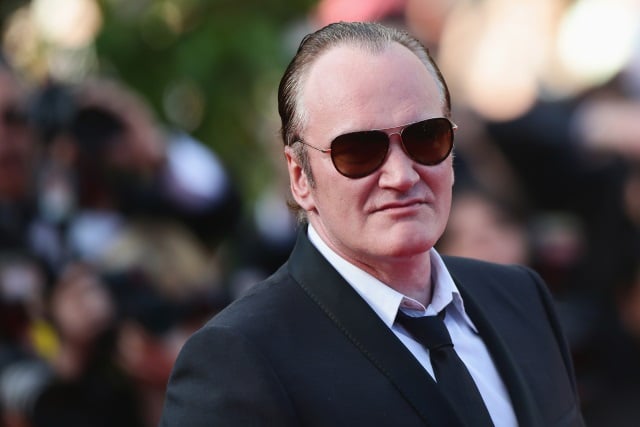 If this Tarantino Star Trek movie happens, he wouldn't be writing the screenplay; he'd just be directing. However, that doesn't mean he's not involved in the story at all.
According to Deadline, Tarantino came up with the idea for the new movie, and he pitched it to J.J. Abrams and Paramount Pictures. They liked his concept so much that they immediately began assembling a writer's room to put together a screenplay.
So the movie might not be as chock-full of Tarantino-isms as you'd expect, considering it would be the first film he directs without also writing. Still, the thrust of the movie comes from his brain. The film is also rumored to have an R-rating, although Simon Pegg has suggested this may not be the case.
Next: He revealed he's thought about making a Star Trek movie before.
He previously admitted he's thought about making a Star Trek movie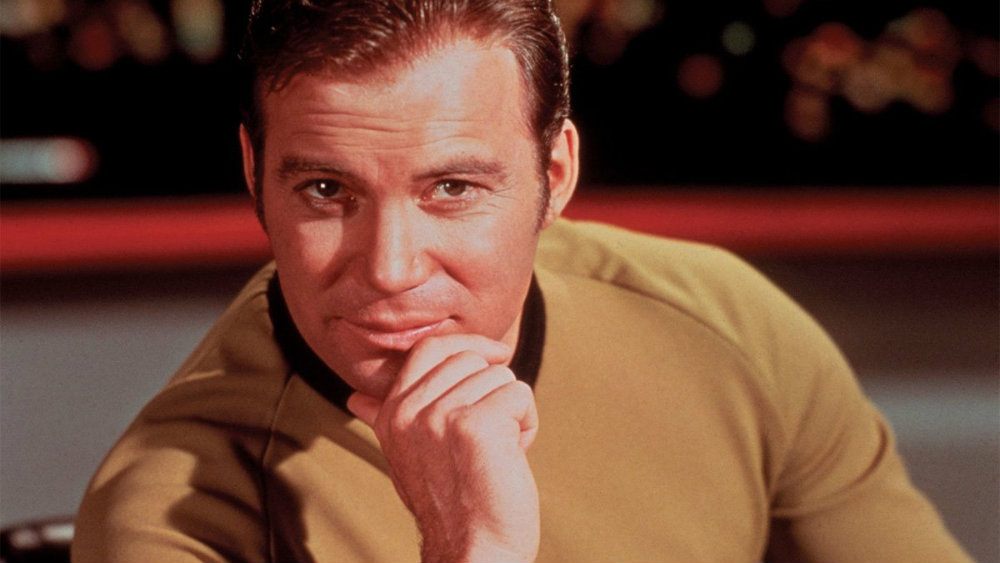 Just over two years ago, Tarantino was interviewed on the Nerdist podcast, and a listener asked him whether he'd ever want to direct a Star Wars movie. Star Wars came up because the interview took place right before The Force Awakens was released.
Tarantino said he likes Star Wars but that if he were to ever make a movie like this, he'd prefer it be Star Trek. "I'm definitely a fan of the original series — in particular, a fan of William Shatner," he said. "That's my key into this series is William Shatner."
At the time, Tarantino also said that he had actually thought about doing a Star Trek movie before and even mulled over an idea for it.
Next: The one episode everyone would think of to remake.
He suggested some classic episodes could be adapted into a movie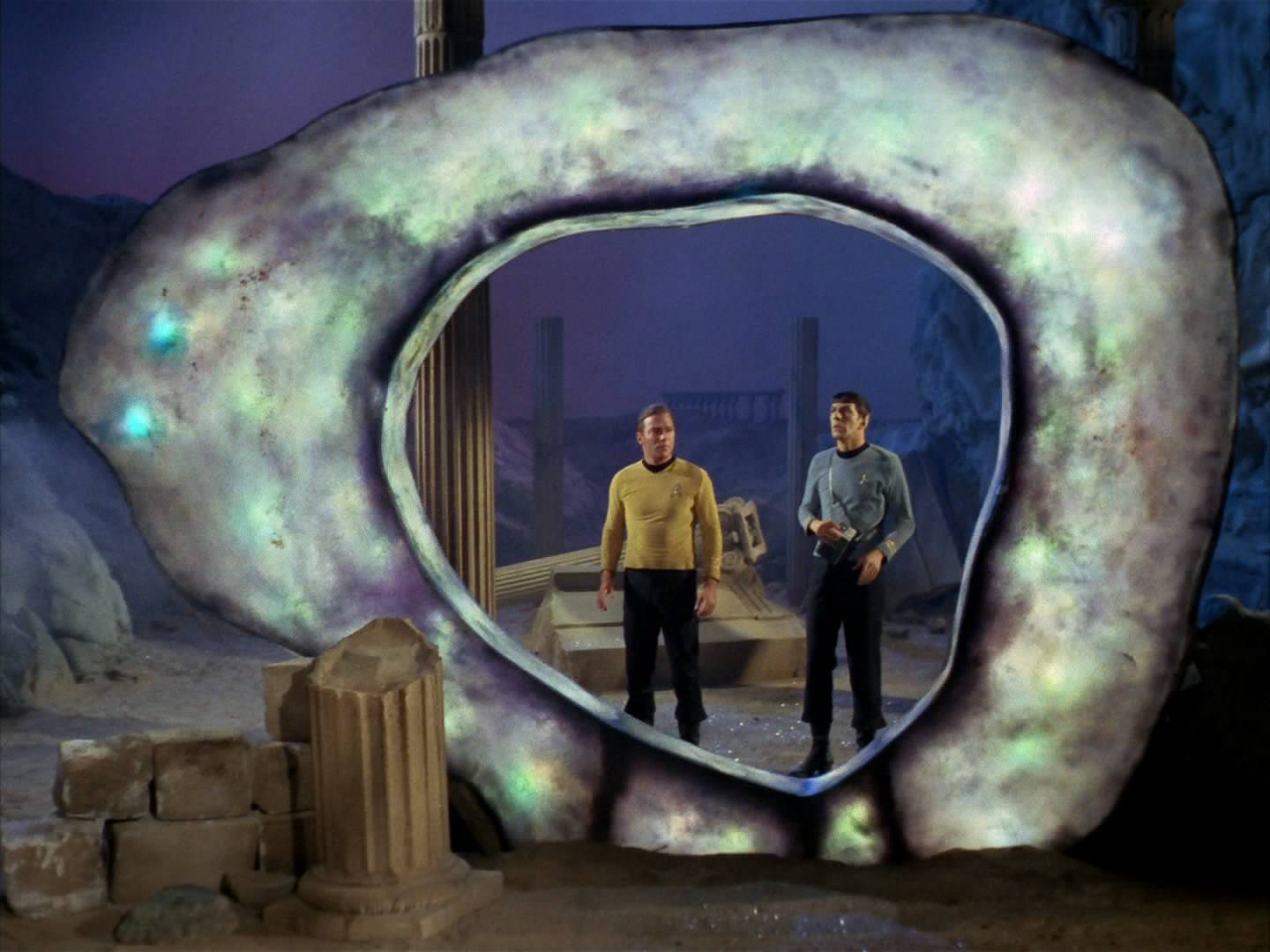 During that same podcast interview, Tarantino went on to say that some of the classic episodes of the show are so good, they deserve a feature film treatment.
"Some of those episodes are fantastic, and the only thing that limited them was their '60s budget and eight-day shooting schedule," he said. "You could take some of the great, classic Star Trek episodes, and easily expand them to 90 minutes or more and really do some amazing, amazing stuff."
Tarantino then said that the one episode everyone would think of to remake would be "The City on the Edge of Forever." That's the episode of the original series where McCoy travels back in time to 1930s New York and accidentally alters the present. "It's one of the classic stories of all time, and one of the great time travel stories," Tarantino said.
However, that's not the episode that Tarantino focused on. There's one from The Next Generation that sounds like it truly inspired his movie idea.
Next: This episode deserves a two-hour film treatment.
He said 'Yesterday's Enterprise' deserves a two-hour film treatment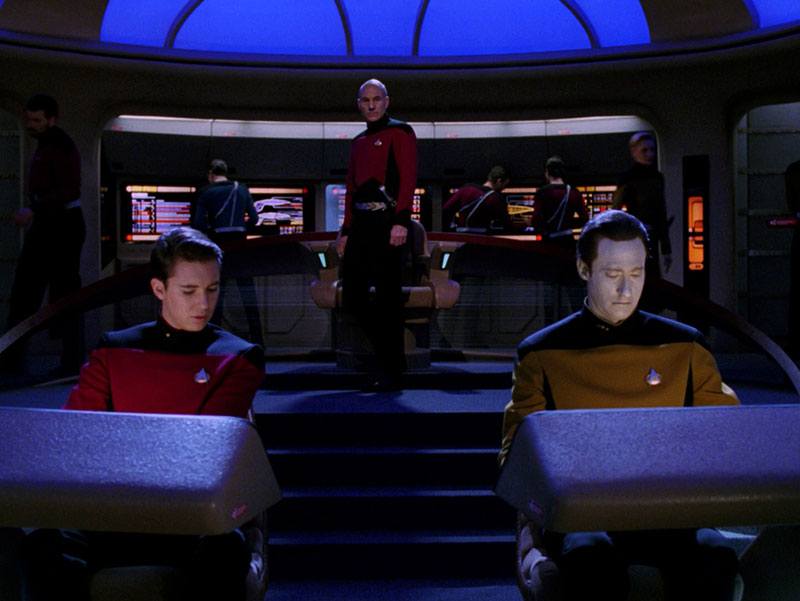 Tarantino named one particular episode as being one of the best ever written: "Yesterday's Enterprise," from The Next Generation Season 3. In that episode, the USS Enterprise-C travels through time and inadvertently alters history. As a result, a war between the Klingons and the United Federation of Planets is now underway.
We find out that the Enterprise-C originally went down protecting Klingons. Because of this, the Klingons never went to war with the United Federation of Planets. But when a rift in spacetime brings the Enterprise-C ahead and prevents that from happening, the war takes place. So the only way to prevent the war is to send the Enterprise-C crew back in time to their demise.
"I actually think that is one of the great … not only space stories, but the way it dealt with the mythology of the whole thing — that actually could bear a two-hour treatment," Tarantino said.
Next: Will a character in the movie try to fix the present timeline?
His movie may involve a character making a difficult decision to fix the present timeline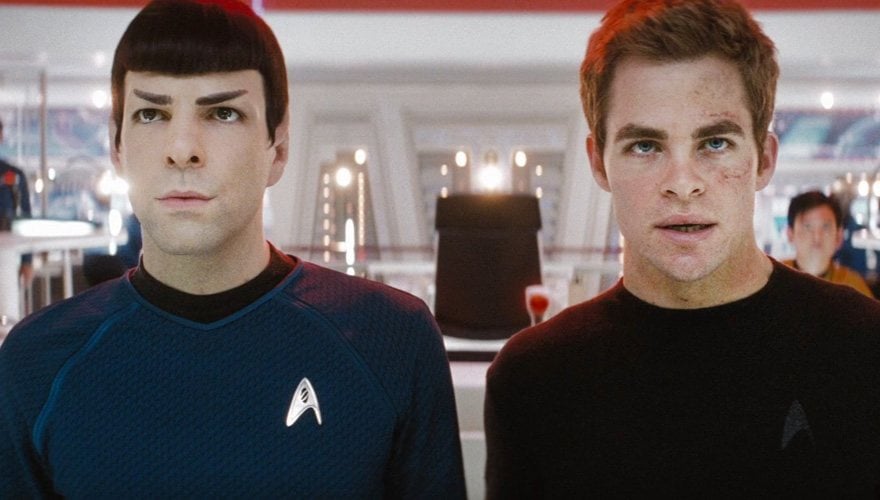 The podcast appearance ended before Tarantino had a chance to explain what his take on "Yesterday's Enterprise" would be. Presumably, his movie wouldn't just be a direct remake of that episode. But it sounds like that's the episode he would draw the most inspiration from.
It's worth noting that Tarantino only mentioned two episodes: "The City on the Edge of Forever" and "Yesterday's Enterprise." He didn't end up explaining why he used those as examples when asked what he wanted his Star Trek movie to be. But they both involve characters making a difficult decision after the timeline is messed up.
In "The City on the Edge of Forever," the reason history changes is because McCoy saves a woman named Edith Keeler, and her survival causes a sequence of events that leads the Nazis to win World War II. So Spock and Kirk must allow her to die in order to save millions. With "Yesterday's Enterprise," all those aboard the Enterprise-C must be allowed to die in order to prevent a war.
It seems like no coincidence that Tarantino pulled out two episodes that deal with this very specific theme. So his movie idea at the time of the podcast appearance, it seems, probably had something to do with time travel and making a difficult decision in order to make the timeline right again.
Next: Rumors about what the next Star Trek movie already involved.
The next Star Trek movie reportedly already involved time travel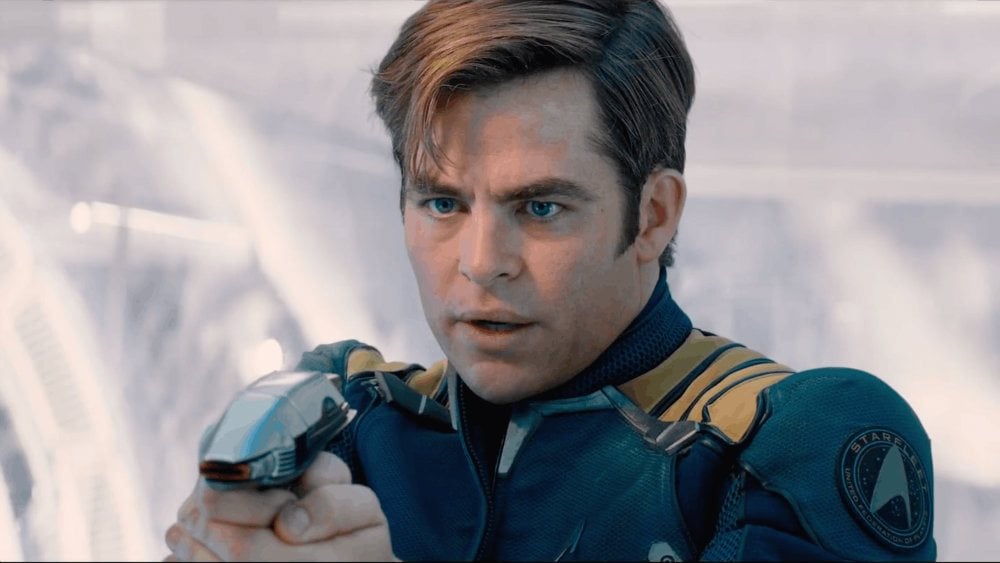 Interestingly, before Tarantino came on board, the new Star Trek movie was already going to be about time travel. Variety reported back in 2016 that the fourth film in the new series would co-star Chris Pine and Chris Hemsworth.
Hemsworth played James Kirk's father, who died in the opening scene of the 2009 Star Trek. So the only way he would be returning to star opposite Pine would be via time travel. Paramount announced in 2016 that in the new movie, "Pine's Captain Kirk will cross paths with a man he never had a chance to meet, but whose legacy has haunted him since the day he was born: his father."
One great theory about the new film's plot was posited by Birth.Movies.Death. The idea is that the film will basically be "Yesterday's Enterprise," but with a twist: The ship that comes forward in time is actually the ship that James Kirk's father is on when he dies at the beginning of 2009's Star Trek.
However, it now appears that the Tarantino Star Trek movie and the actual Star Trek sequel with Chris Pine will be separate films, so that may not be the case.
Next: Why not everyone loves the idea of Tarantino doing Star Trek.
A lot of Star Trek fans hate the idea of Tarantino making the new movie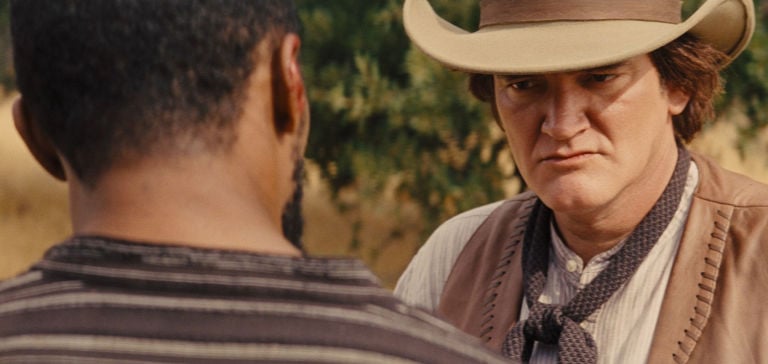 Not everyone is on board with the idea of Tarantino making a Star Trek movie, though.
A choice that's especially controversial is the idea of potentially making the movie R-rated. Many fans don't like the idea of taking a property that has always been something that people of all ages can enjoy — and which is about themes younger viewers should be exposed to — and turning it into something that no one under the age of 17 can go and see. Presumably, the only reason it would get an R rating is that it has hardcore violence, language, or sexuality, which isn't something Star Trek really needs.
Plus, Tarantino is someone with a very distinct style. Would he be able to tone that down and produce something that feels like classic Star Trek? Or would this just feel like Tarantino riffing on the genre and almost making fun of it?
Next: Another reason Tarantino is a controversial choice.
Tarantino got into some hot water earlier this year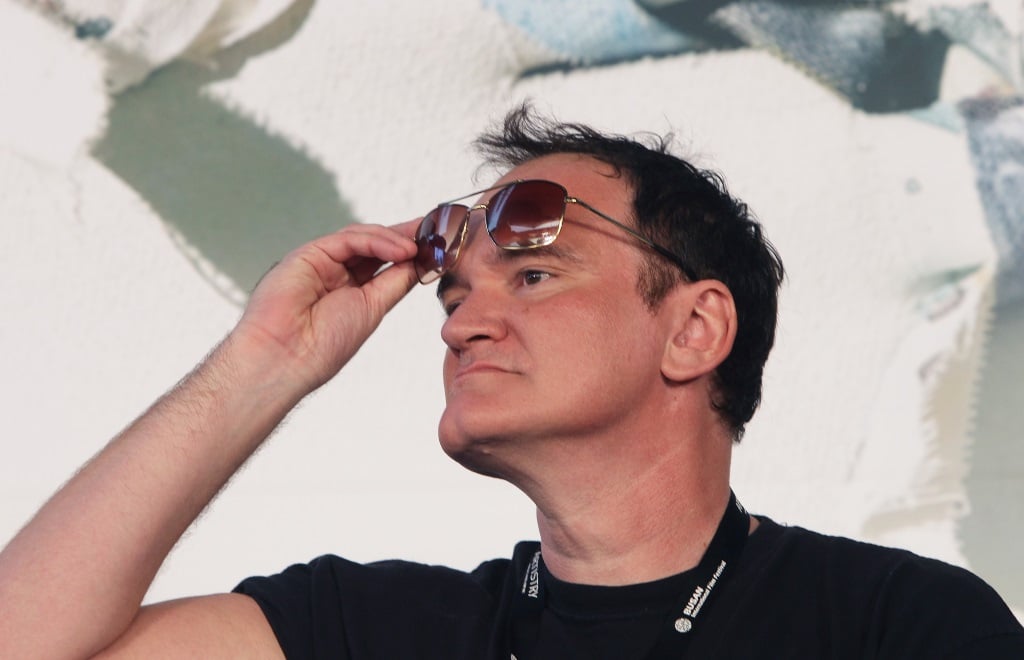 There's another reason Tarantino is a controversial pick. Back in October 2017, when the accusations against Harvey Weinstein came to light, he was criticized for admitting to knowing certain things about Weinstein's behavior and continuing to work with him. More recently, in February 2018, Uma Thurman went into detail in an interview with The New York Times about how Tarantino made her do her own driving in a sequence for Kill Bill; she felt this would be unsafe, and as she feared, the car crashed, and she was seriously injured. Tarantino has since apologized.
Then, days after the Thurman fiasco, audio resurfaced of Tarantino defending Roman Polanski, a convicted rapist. On The Howard Stern Show in 2003, Tarantino spent eight full minutes defending Polanski, saying that statutory rape isn't really rape and that the 13-year-old girl "wanted to have it."
For now, Tarantino is working on his own original movie, Once Upon a Time in Hollywood. It remains to be seen whether this Star Trek project will ever actually get off the ground.
Check out The Cheat Sheet on Facebook!