Is R. Kelly Still Married? What We Know About His Relationship with Andrea Kelly
R. Kelly has been at the center of sexual abuse allegations for quite some time. As a result of the allegations, he was dropped from his record label, radio stations have stopped playing his music, and a shocking Lifetime docuseries, Surviving R. Kelly, was produced.
In addition to his legal trouble, R. Kelly is facing drama in his personal life. After spending a few days in jail after being indicted on 10 counts of aggravated criminal sexual abuse, R. Kelly had to return to jail for failure to pay the mother of his children, Andrea Kelly, more than $160,000 in back child support. R. Kelly was able to post bail both times. If you haven't been following R. Kelly's legal drama closely, you might be curious about his marital status. Is R. Kelly still married? Here's what we know about Andrea Kelly.
R. Kelly's marriages
R. Kelly and Andrea Kelly were married in 1996. Before he married Andrea, R. Kelly was allegedly married to R&B singer Aaliyah. R. Kelly reportedly arranged for he and Aaliyah to get married when she was 15, according to The Chicago Sun-Times. Kelly's former personal assistant, Demetrius Smith, said in Surviving R. Kelly that Kelly thought Aaliyah might have gotten pregnant. Smith said he attended their wedding and secured false documents so Aaliyah, who was reportedly underage, could get married, according to People. The marriage was annulled one year later.
Are R. Kelly and Andrea Kelly still married?
R. Kelly and Andrea Kelly divorced in 1999. Andrea made headlines when she broke her silence about the alleged abuse she endured during her 13-year marriage to R. Kelly. The dancer and choreographer appeared on several talk shows and news shows so she could share her experience with the public.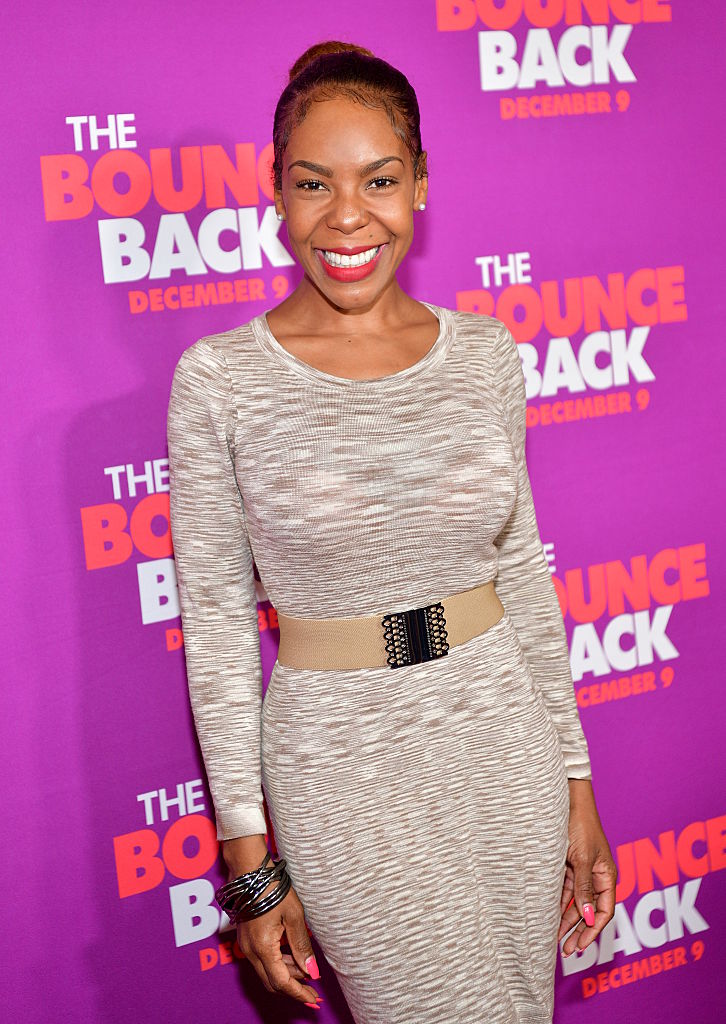 During an interview with The View, Andrea said money wasn't her motivation for coming forward. "When I came out [with my story], I thought 'Great, I'm going to empower women and save lives, and this is going to help someone, and they're going to believe his victims.' And people actually said, 'Oh, she's coming out because she needs money, or she didn't say anything because she got money.' And there's not enough money in the world for any woman to stay and be abused."
R. Kelly's children
R. Kelly and Andrea Kelly have three children together named Jay, Joanne, and Robert Kelly Jr. Their youngest child, Jay, came out in 2014 as a transgender man. Andrea told Vh1 she accepts her child and is doing all she can to support him:
All I can say about Jay is he makes it so easy to be a proud mom. For parents, we need to realize, [kidshave their own journey. Parents get it wrong when they don't support their children. They have to go out and fight every day and face this world. The first battle should not be at home. I think that a lot of children in the LGBT community don't succeed because the one thing they need the most is foundation. I just tell Jay all the time, baby you won the war. You're gonna have a lot of battles but you won the war. Mama accepts and loves you for who you are.
Andrea Kelly got married a second time
Despite allegedly suffering abuse at the hands of R. Kelly, Andrea decided to stay open to falling in love again. After her divorce from R. Kelly, she married R&B singer Brian McKee in 2014. However, the couple divorced after two months of marriage. The relationship crumbled after rumors began circulating that McKee was having an affair.
Read more: Andrea Kelly Net Worth and How She Makes Her Money
Check out The Cheat Sheet on Facebook!