R. Kelly's Crisis Manager Just Admitted He Would 'Absolutely Not' Leave His Daughter Alone With the Singer
As R. Kelly sits in jail awaiting trial, some of his associates are speaking out about the disgraced R&B star's legal troubles and the mounting pile of accusations against him. The latest person in his inner circle to do that is his publicist/friend/crisis manager Darrell Johnson.
Described by CBS This Morning's Gayle King as R. Kelly's "fixer," Johnson is in communication with the singer and his legal team and is seemingly concerned about his condition while he's incarcerated. But that's where the buck stops. He flat out he told King he wouldn't leave his daughter alone with Kelly.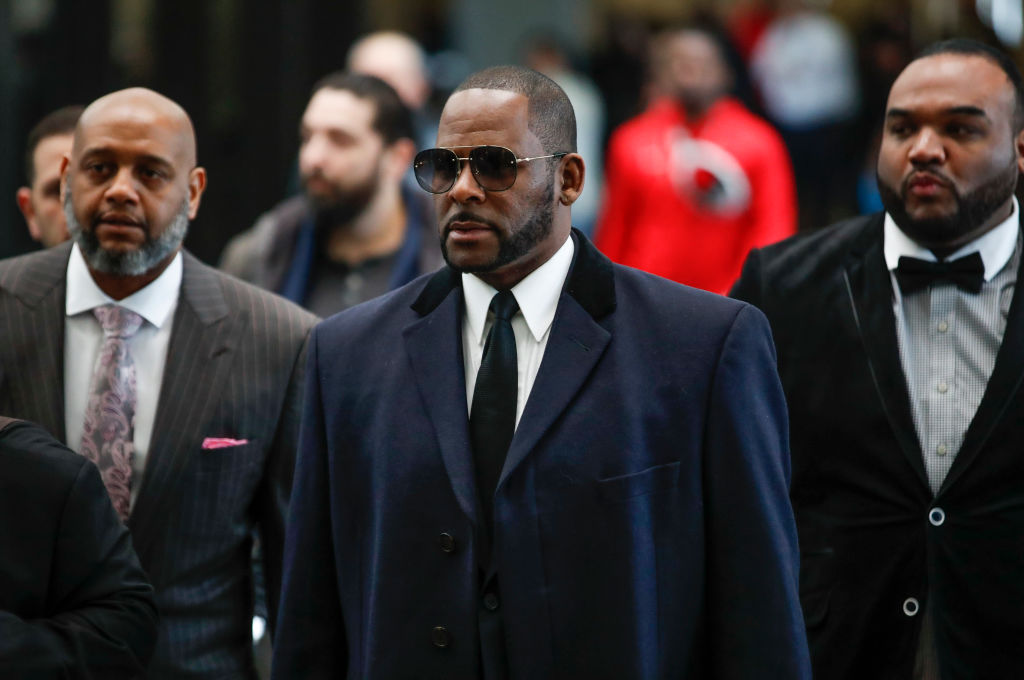 Johnson is asked if he's contradicting himself
During an interview today with King, Johnson said a lot of things that might be construed as doubts about R. Kelly's victims' claims. Johnson wanted to start off the conversation by giving an update on Kelly's mental status, saying he's not doing well. Uninterested in that tidbit, King wanted to talk about the indictments and the victims.
When King asked him if the case feels different this time, Johnson answered that it does, but there are only five tapes, and not 20 tapes in evidence, and you need evidence to convict. King was not having it, saying, "I don't think the number of tapes is the issue, it's what's on the tapes that's the issue."
Later in the interview, King bluntly said, "You have a 20-something-year-old daughter. Would you allow her to be alone with R. Kelly?" Before she could get the whole question out, Johnson replied, "Absolutely not. Absolutely not!" Listen for yourself to the singer's self-described crisis manager.
King continued to grill him when he stated he wouldn't leave his child around anyone accused of pedophilia. ANYONE. She was trying to understand why he was on Kelly's team in the first place if that was the case. Viewers also learned that Johnson has only been around Kelly for the past seven months, giving the impression that he might not know as much as he thinks he does about Kelly's sex crimes.
A review of the charges against R. Kelly
In addition to a legion of state charges in Illinois, Kelly is facing federal sex crimes charges in both New York and Illinois. Bear in mind that federal cases are separate from state criminal cases, but there is definitely some overlap. Charges include child pornography, obstruction, racketeering, and sexual exploitation of children. He's also being held for violations of the Mann Act, a law meant to curb sex trafficking and prostitution.
Kelly is facing somewhere between 145 to 195 years in prison for these crimes. Johnson has expressed that he believes King's infamous interview with R. Kelly months ago helped.
In the event that you wanted to skip the above videos and were wondering how Kelly is faring in jail, according to Johnson, "He's a mess." He is due in New York federal court early next month and will be transported there by US marshals. In the meantime, Johnson and other members of Kelly's camp are fielding questions from the media and families who believe their daughters are being held by Kelly against their will.