R. Kelly Saga: Why People Doubt Girlfriend Joycelyn Savage's Tell-All on Social Media
As R. Kelly sits and awaits trial for the multiple federal charges he's facing, his "girlfriends" are back in the spotlight. Specifically, the bizarre story about Joycelyn Savage and her status as a captive versus willing lover is making headlines. After two years, Savage has reemerged on Instagram with a pointed message—and campaign—for followers.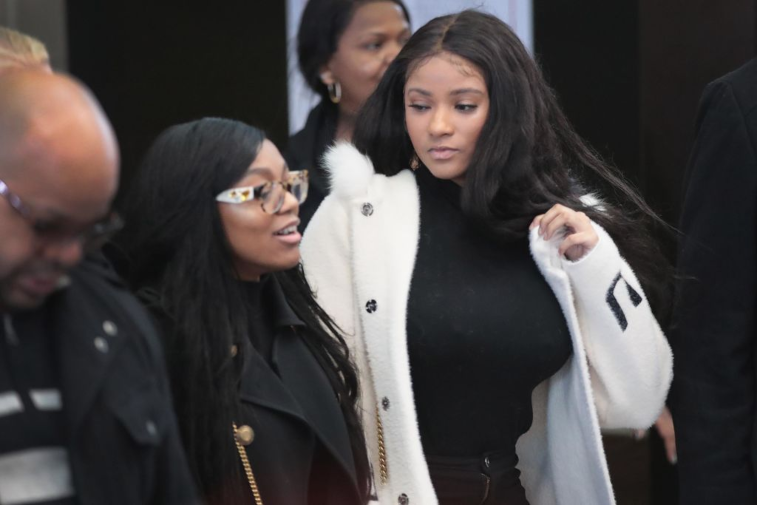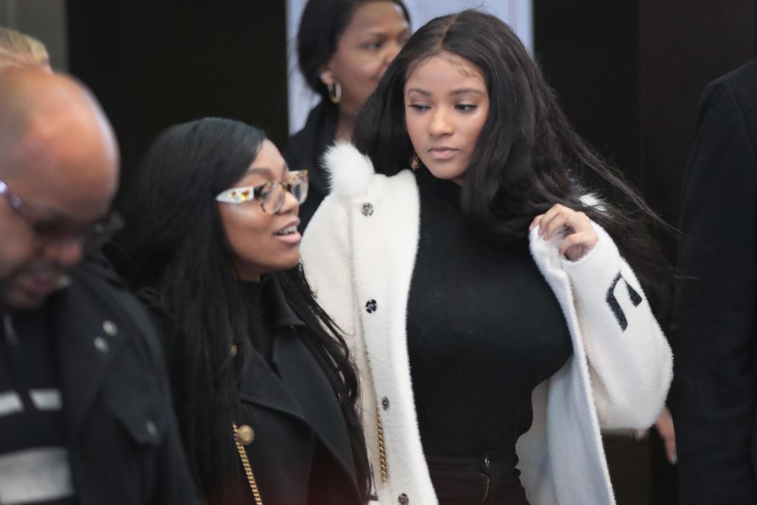 Joycelyn Savage hops on social media with a declaration and request
During the past few months, Savage and another woman, Azriel Clary, have been showing up to Kelly's court appearances to support him. In court, Kelly himself has gone on record to state that he lived with these two girlfriends and complained about only being able to have visitation from one. Up to this point, it's looked like Savage has been willingly participating in a relationship with Kelly.
That's why people were surprised that she popped up on Instagram on Friday claiming that she's one of his victims. In the first post, she wrote, "There's something I need to reveal, something I should've talked about a long time ago. This is my story!"
A second message followed with a video promo asking followers to click on a link to a patreon video. For those that don't know, Patreon is a service that asks for donations from users to view its content.
What's in Savage's Patreon video?
When you visit Savage's Patreon page—which is only for users 18 and older—you'll see that she posted this message:
"My name is Joycelyn Savage, I am 24 years old, at 23 years old was really was a breaking point for me I was forced to do a lot of things. I am here to tell my story I will reveal information/secrets I've been sweared to not ever bring to light but I am willing to risk it all. This is my story on Mr. Kelly. Become a patron above and view my story, and see what I've been going through these past years."
According to The Daily Beast, Savage plans to share multiple "chapters" of her life with Kelly, and the first writing was shared on Nov. 23. In the post, Savage claims she first met Kelly when she was 17 (she's 24) and he promised to help with her music career, saying she would be the next Aaliyah. She dropped out of college and moved in with him, adding she had everything she needed with him including money and new clothes.
Things devolved, and she claims he changed. Per the Daily Beast's report, Savage wrote:
"After these couple of months Robert started giving me commands, and making sure I call him by certain names. Like 'Master' or 'Daddy' which I didn't really care for at the time. If I wasn't getting paid or pursuing my dream I would've went home, but all of that didn't stop just yet. But It started getting worse by day by day, he would raise his voice at me if I didn't call him by those two names. If Robert called me I would have to reply with 'Yes, daddy' or 'Please daddy' he was so controlling."
Savage's backstory is complicated
For the past year, Savage's parents have become more vocal about their daughter being under Kelly's grasp and their pursuit of trying to rescue her. Some believed the parents were out for a money grab, others sympathized, and a number of people felt Savage was an adult and the parents should leave things alone.
Savage herself appeared on CBS This Morning with Gayle King and denied wanting to pursue music or that she was brainwashed by R. Kelly. She even called her parents to say she was happy. See for yourself:
People doubt the latest move from Savage
The sudden emergence of Joycelyn Savage onto the social media scene has aroused suspicion among Kelly fans and the general public. Many are skeptical about whether she is truly the one posting on Instagram and Patreon, and others are questioning why she's changing her story.
Is it an impostor? If it is indeed Savage, why is she flipping her loyalty now? While some commenters expressed their support on her Instagram page, others want to know if it's all a ploy to raise money for Kelly. Since he's been incarcerated, his legal team has made it known the disgraced singer's finances are in shambles. Not everyone is buying into Savage's new story right now, and it remains to be seen how many will contribute to this Patreon campaign to read posts that may or may not be coming directly from her.