R. Kelly Turns Himself In: What Charges is the R&B Star Facing
R. Kelly has officially turned himself into police, according to The New York Times. The R&B singer put an end to speculation about his imminent arrest on Friday night when he walked into a Cook County Illinois precinct and turned himself in for a myriad of sexual crimes. Kelly, 52, was booked for ten counts of aggravated criminal sexual abuse. A judge will arraign him on March 8.
What is R. Kelly being charged with?
The R&B mogul is now charged with ten felony counts of sexual assault; the allegations are linked directly to four separate victims. The victim's range in age from 13 to 16 years old, but Kelly has been accused in the physical and sexual abuse of well over a dozen young women and teenagers.
Kelly is also accused of kidnapping, holding women against their will, transporting underage women across state lines, and using force or threat against his sexual partners. A 45-minute homemade videotape is at the center of his arrest. Reportedly, the video shows Kelly abusing a girl under the age of 16.
This is not the first time R. Kelly has faced accusations of sexual abuse. In the early 2000s, R. Kelly was tried for another sexual assault that involved a 13-year-old girl. During the trial, it was made public that a videotape of the singer urinating on the young girl existed. While the tape was used as evidence, it was difficult to ascertain who was in the video and whether or not Kelly was aware of the victim's age at the time of the assault. He was acquitted in that case, but rumors continued to swirl about R. Kelly and his sexual preferences.
R. Kelly's most recent allegations
In 2017, Buzzfeed broke the R. Kelly story wide open, when they were granted an exclusive interview with a woman who alleged she was involved in a sex cult. R. Kelly was said to be the leader of that cult. The whistleblower also claimed that there were girls in both Chicago and Atlanta involved in the situation. Investigators in both jurisdictions began looking at the case.
According to Vulture, the singer is also being investigated in New York and at the federal level, and those investigations are likely to continue even now that Chicago PD has taken R. Kelly into custody. Charges have yet to be filed outside of Chicago, but they may be imminent.
How much jail time is R. Kelly facing?
The charges against R. Kelly can change at any time, as there is still an active investigation in additional states and at the federal level, but as it stands, R. Kelly may face between 30 and 70 years behind bars. Each of the ten counts he is currently facing carries a sentence of between three and seven years in prison.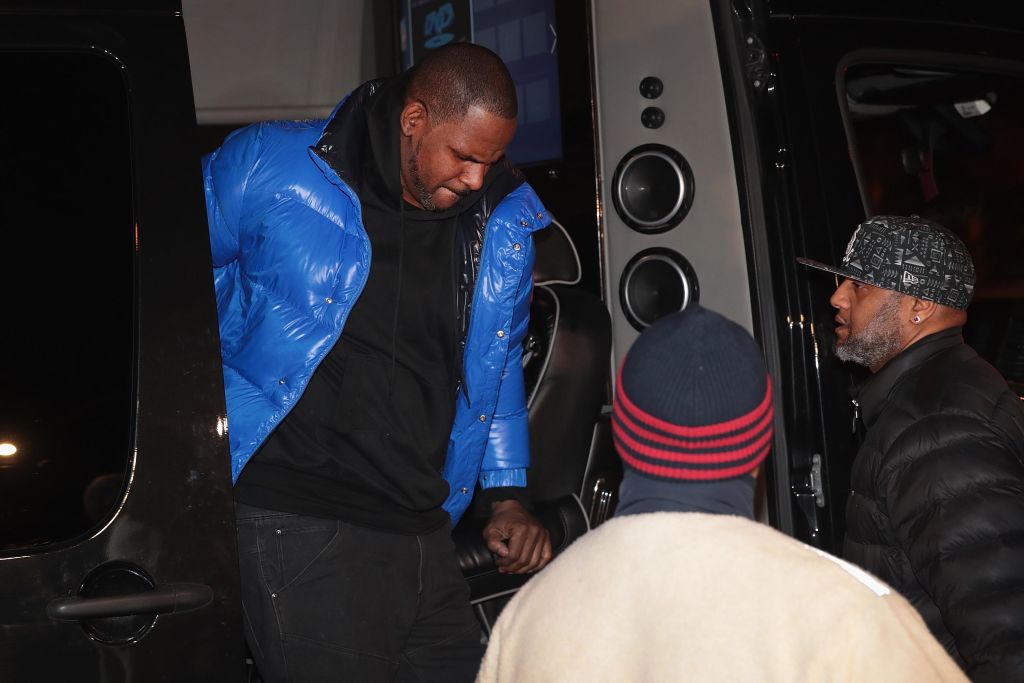 It is not yet known if federal charges will follow, but due to his age, R. Kelly, if convicted is likely to spend the rest of his life behind bars. Additional charges in New York, Georgia or at the federal level would almost guarantee the R&B star will spend his life in jail if he is convicted.
Who sounded the alarm on R. Kelly?
R. Kelly's sexual depravity was one of the industry's worst kept secrets, according to sources. While the allegations of sexual abuse first surfaced to the public in 2000, R. Kelly was known for his penchant for younger women much earlier than that. R. Kelly was 27 years old when he married the late R&B singer Aaliyah. Aaliyah was 15-years-old at the time, and it is believed that R. Kelly forged documentation to allow for the marriage, according to Consequence of Sound.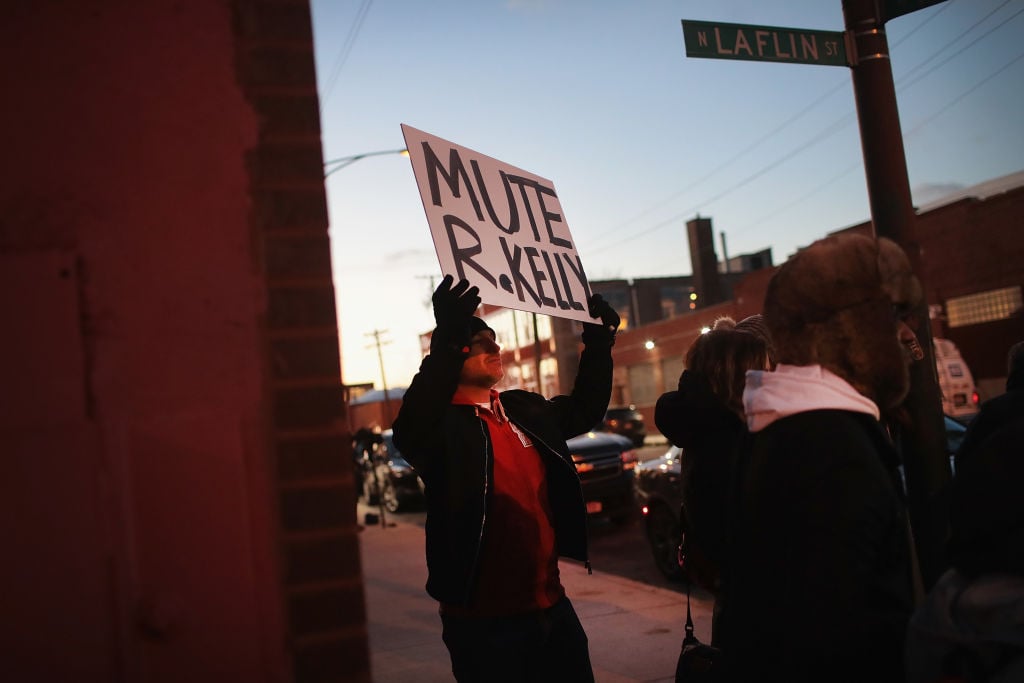 Kelly's marriage to Aaliyah lasted just a year. After Aaliyah's death in 2001, Kelly was linked to a string of young women, including those under the age of consent. The sex tape at the center of Kelly's first trial was recorded between 1998 and 2000, according to court documents.
The current trial, however, stems from allegations that were sparked by a woman who wishes to be identified as 'J'. According to J, Kelly was holding several women against their will in sex dungeons across the United States. J also accused the singer of utilizing his power within the music industry to take young women captive.
R.Kelly's daughter and ex-wife have also spoken out against the singer. His ex-wife, Andrea Kelly, said she contemplated suicide during the marriage. They were married from 1996 until 2006 when Andrea filed for divorce. The divorce was finalized in 2009.