Rachael Ray Reveals Why She's a Cook and Not a Chef  
From a young age, Rachael Ray has been cooking. She's been with Food Network since 2001 and has seemingly bounced from one show to another, including 30 Minute Meals, $40 a Day, Rachael Ray's Week in a Day, Rachael Ray's Kids Cook-Off, Rachael Ray's Tasty Travels, and more.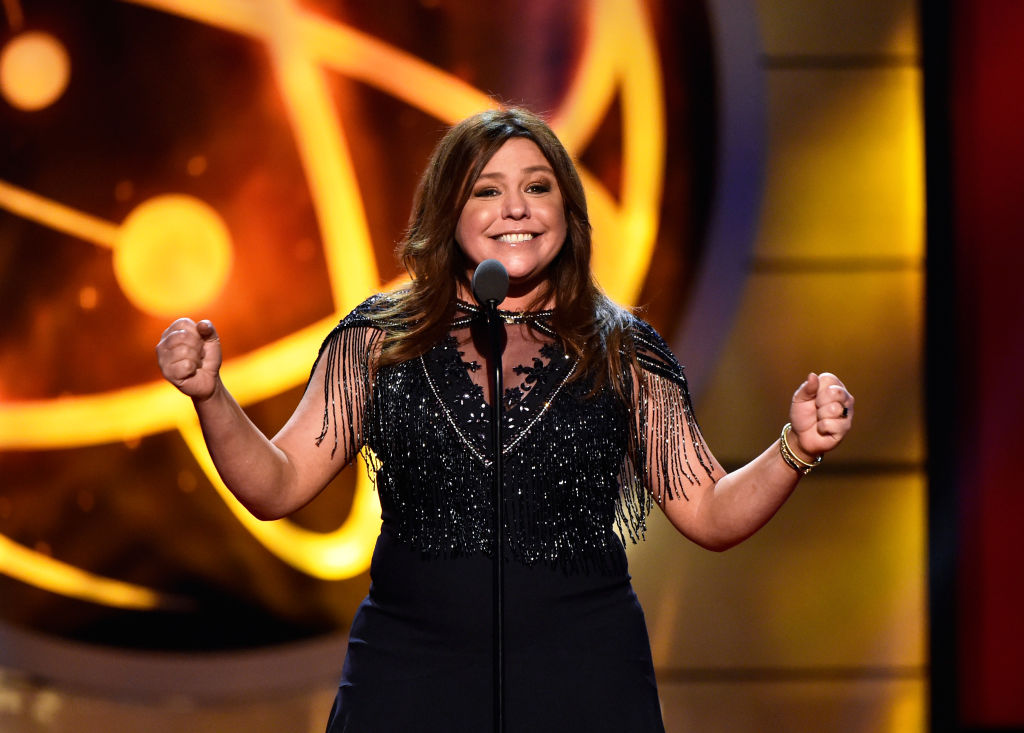 Ray raised eyebrows recently when she made the distinction that she is not a chef, but a cook. Find out why she felt the need to say this and what else is new with the Food Network personality. 
'30 Minute Meals' has been back on Food Network
Ray's beloved show returned to airwaves with new episodes and a new season is starting in November. After a brief break from Food Network with more time and attention spent on her Rachael Ray Show, Ray returned with a reboot of 30 Minute Meals in April of this year.  
Ray spoke with Variety in January.
"I couldn't be more excited to bring 30 Minute Meals to a whole new generation of fans," Ray said. "We are rolling deep this time around, proving to everyone that, yes, these are really meals you can cook in 30 minutes or less. And our show will now be part of Food Network's on-demand offering, so our friends can actually binge-watch their meals." 
Ray's new book, 'Rachael Ray 50' 
Ray's newest cookbook, Rachael Ray 50: Memories and Meals from a Sweet and Savory Life is a look back over the past five decades of her life and the wonderful times and meals shared with family and friends. She spoke on The View about Rachael Ray 50 having more of a memoir feel than just being another cookbook.
"I wrote it because I wanted to…prove to people that anybody could be Rachael Ray. If you're an American, the American dream is still alive. It's a love story. It's an ode to being an American — a grateful American — and a grateful American waitress and food professional."
Why Rachael Ray considers herself a cook and not a chef 
In speaking with CBS This Morning earlier this month, the celebrity food professional told the morning show why she does not want to be referred to as a "chef." 
"My coffee's horrible. I think my husband rigs the machine so if he's out of town it will fail epically. It will overflow; it would be black as night and thick as sludge, or it will look more like urine than coffee, yellowish-brown. I'm terrible at coffee!" 
Ray repeated what she says in the introduction to her new book; she is "a waitress in my heart and a cook in my soul." 
"I'm a cook, not a chef. I grew up in industrial kitchens. My mom was one of ten kids. Our family was always in the kitchen. I think that everybody should have to be a dishwasher. I think that everybody should learn how to take an order and serve people, you know? It's very humbling, and I think it's the luckiest thing that ever happened to me that I was born into that industry."
Read more: How Chef Giada De Laurentiis Eats So Much and Stays In Shape