Rachel Bloom Talks About the Ending of 'Crazy Ex-Girlfriend' & The One Person Who Knew The Final Twist
The hit CW musical series Crazy Ex-Girlfriend has come to an end after four fantastic seasons. While audiences, critics, and those behind-the-scenes are sad to see it go, this was a rare case of a show coming to an end as it was initially planned, and with plenty of fanfare. Here's what creator and star Rachel Bloom is saying about Crazy Ex-Girlfriend now that it's over, including the only person who knew how it would end.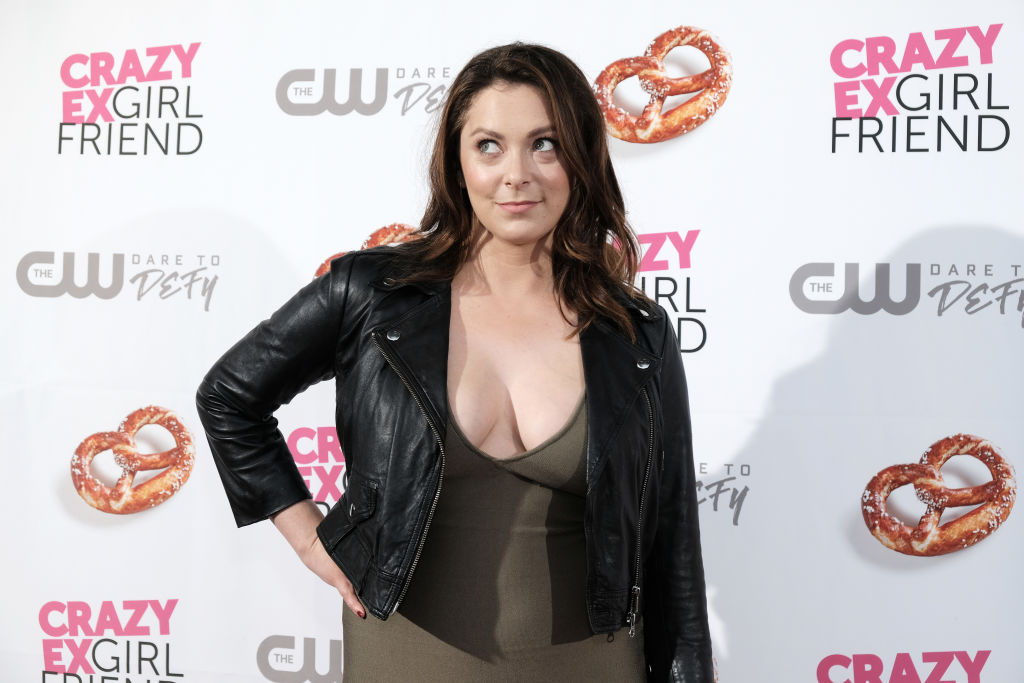 Who is Rachel Bloom?

Bloom is an actress, singer, and writer who grew up in the Los Angeles area. She got her BFA from NYU, which led to interning for Seth Meyers when he was on Saturday Night Live. Bloom first began to receive attention for her YouTube videos, which were combined into albums of musical comedy. This is in part what led to Crazy Ex-Girlfriend.

Crazy Ex-Girlfriend broke barriers

The series follows Rebecca Bunch, a lawyer who quits her job and moves to West Covina, CA after a chance run-in with an old boyfriend. Rebecca begins to grow her life there and make friends, all while learning about herself and what it is that drives her to make decisions.

Crazy Ex-Girlfriend was remarkable in many ways. Bloom, along with her staff and co-creator Aline Brosh McKenna, wrote original songs for every episode. Additionally, the show not only discussed mental health, but really delved into the subject from every angle, giving a realistic portrayal within a very unique universe.

Here's what Bloom said about the show in its aftermath

Bloom took to Twitter the week after the final episodes aired, giving time for fans to watch before "spoiling" anything. She wrote about the last scene that was shot, in which one male character tells another male character to listen to a woman (her character, Rebecca) while she's giving a speech. This is emblematic of the feminist series in many ways.

Not everyone 'got' the show right away

Given its many layers, not everyone really "got" Crazy Ex-Girlfriend at first. Bloom also wrote on Twitter that she and her team gave a presentation outlining the entire series and even sharing a song at a pitch meeting. But an executive was only focused on what would happen next, season by season. Crazy Ex-Girlfriend was clearly well-planned from the beginning, but it is so complex and involves so many tiny details that it takes time to really understand what they're doing with it.

This one person understood a big clue about the end

But some people are all-in from the get-go. Bloom's final fact about the show was that the twist ending, in which Rebecca doesn't choose any of the three men who are interested in her and instead focuses on following her dreams, was there all along if you knew what to look for. The character's middle name is Nora, which refers to the main character of the Norwegian play A Doll's House.

The only person who understood the reference? Tovah Feldshuh, the actress who played Rebecca's mother, Naomi Bunch. Feldshuh is a celebrated Broadway star who has been nominated for multiple Tonys, so it's not surprising that she was the one to pick this out.