Racism: 5 Movies That Best Address the Issue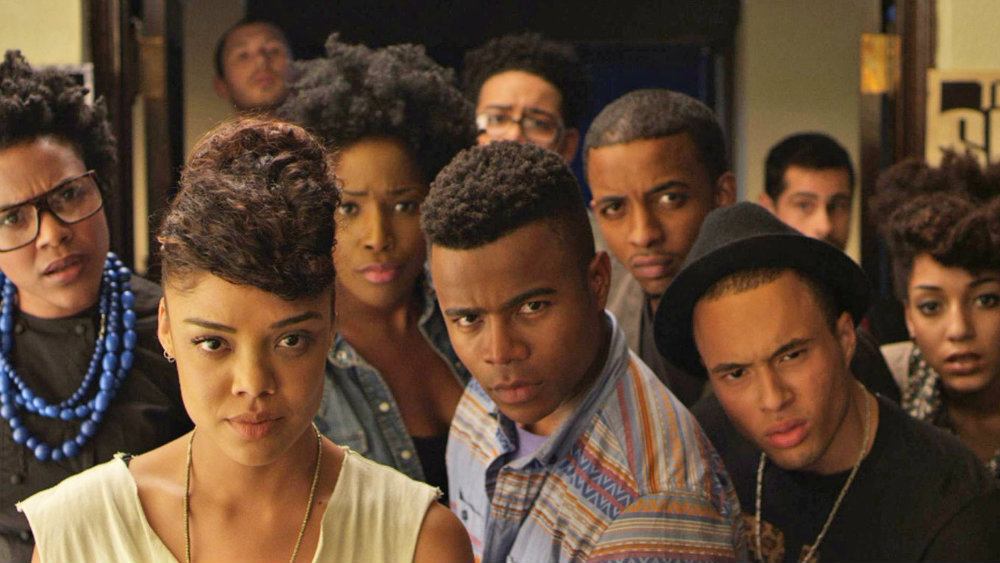 When it comes to social issues, films that dare to tackle such sensitive topics often wind up either oversimplifying things or barely taking a stand on the subject in an effort to skirt controversy. However, every once in a while, a surprising release (more on that later) manages to convey a solid message and perfectly balance all the necessary elements just right in the process.
As far as the subject of racism, perennial classics like To Kill a Mockingbird (1962), Guess Who's Coming to Dinner (1967) and Do the Right Thing (1989) are undoubtedly some of the best films ever made on the subject. Yet, even today, filmmakers are turning out some remarkable stories on the topic. For this list, we're focusing on some of the most recent films to expertly address racism.
1. Fruitvale Station (2013)
https://www.youtube.com/watch?v=crMTGCCui5c
Before filmmaker Ryan Coogler and star Michael B. Jordan resurrected the Rocky franchise with Creed, they first united for Coogler's directorial debut, which tells the tragic real-life story of Oscar Grant. A tale fraught with troubling implications for law enforcement that appear to be just as pervasive as ever before, Fruitvale Station is a powerful reminder of everyday tragedies that befall everyday people, and the film manages to say a lot about the events it depicts without resorting to melodrama, largely thanks to Coogler's confident direction and Jordan's effortless charisma and undeniable star power. Those who missed this one need to catch up quick.
2. 12 Years a Slave (2013)
This Oscar-winning release walked away with the statuettes for Best Picture, Best Supporting Actress (Lupita Nyong'o) and Best Adapted Screenplay (John Ridley); anyone who has seen it can attest to why. In addition to compelling performances by Chiwetel Ejiofor, Nyong'o, and Michael Fassbender, the film is startlingly honest about the state of the pre-Civil War South as it follows the true story that led a free black man into a dozen years of slavery. Director Steve McQueen remained faithful to accounts of the real story and brought perhaps the most realistic portrayal of the era to the screen, becoming the first black filmmaker to win a Best Picture Oscar.
3. Dear White People (2014)
Writer/director Justin Simien delivers a razor-sharp satire about race relations in this highly underrated bit of brilliance. Following a diverse group of characters at an Ivy League school, the film explores a wide variety of perspectives on the issue of race, identity, and how society's version of both can affect the youth of America. The film also features standout performances by Tessa Thompson (Creed), Tyler James Williams (Everybody Hates Chris), and Teyonah Parris (Chi-Raq). Though it was met with critical acclaim, the film only earned $4 million at the box office. Luckily for fans and newbies alike, Netflix is developing a TV series based on the film, with Simien writing the entire first season.
4. Selma (2014)
For the past couple of years, the Academy Awards has faced incredible controversy surrounding its lack of diversity among acting nominees, and Selma was at the center of that for good reason. David Oyelowo anchors the film as Dr. Martin Luther King Jr. grapples with the 1965 voting rights marches in Alabama that spanned from Selma to Montgomery. A moving portrait of the human spirit in the face of adversity, the film goes to great lengths to recreate the politics of the day and the difficult decisions made by all involved. Though it was subject of some controversy, director Ava DuVernay's film stands up as a memorable vision of Dr. King's quest for equality and tolerance.
5. Zootopia (2016)
While the other entries on this list address racism head-on, this one uses metaphor and allegory to convey its message that anyone can be anything. Through the story of a rookie cop and sneaky fox solving a mystery involving missing mammals, Zootopia unravels a laundry list of deep themes and important life lessons for viewers of all ages.
However, the fact that a film — an ostensibly a cute comedy adventure about fuzzy animals — manages to reach children with its deconstruction of stereotypes and prejudice in "civilized" society is all the more impressive. In addition to its thematic heft, Zootopia is an intricate buddy cop tale complete with laugh-out-loud moments and unforgettable characters, easily making it the best animated non-Pixar Disney film since The Lion King.
Follow Robert Yaniz Jr. on Twitter @CrookedTable
Check out Entertainment Cheat Sheet on Facebook!       
More from Entertainment Cheat Sheet: