Ramona Singer Has Wardrobe Malfunction on Instagram and 'RHONY' Star Reacts
Ramona Singer has been a Real Housewives of New York City staple since its premiere back in 2008. The OG of the Big Apple continues to be a fan favorite after all these years and consistently delivers fun and laughs. In a recent Instagram post, a fan pointed out a wardrobe malfunction and the way Singer handled it was epic.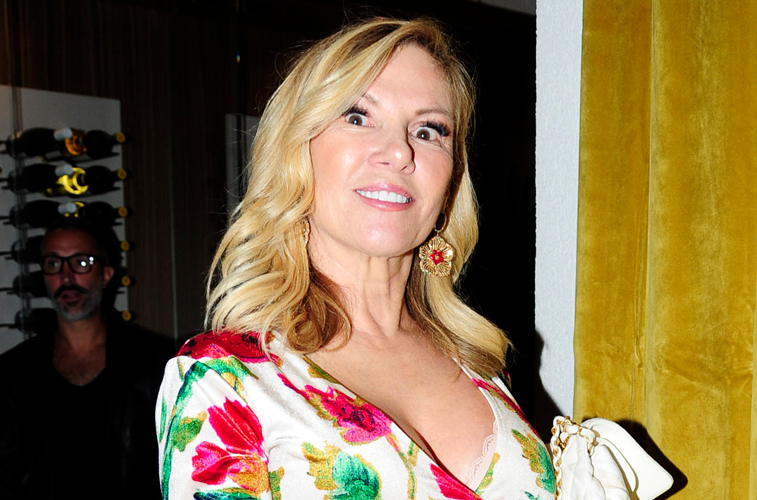 What did Ramona Singer do?
Singer posted a new Instagram photo that she tagged in Southhampton, New York. The Bravo star showcased her weekend look that consisted of a black top, ripped jeans, and a long sweater.
"It's time for boots and sweaters in Southhampton," she captioned the picture. "Notice behind me another bath."
Everything in the photo looked fine but an eagle-eyed fan saw a little more. To Singer's follower, it was so apparent that they called her out in the comments section.
"I'm so glad I'm not the only one that noticed. Ramona, you have camel toe bad. Edit pic, just saying. Love you, not being negative, just letting you know sister," the fan wrote on the social network.
Singer had an explanation for the incident and instead of feeling ashamed of it, she embraced it in the most powerful way.
"I saw it and was too lazy to fix," Singer explained.
Fans loved Singer being bold and putting herself out there in that manner. She gave everyone a class act on how to handle criticism and how to take back her power.
"You are too brave for me," a fan replied.
"Love your attitude," another one of her followers said.
"You're the best, I just love you," another Instagram user added.
Ramona Singer returning to 'RHONY' Season 12.
Singer is set to return to RHONY when it returns for season 12. The Bravo reality series has been in production since the beginning of September. There were rumors that Singer had been difficult with producers and even stopped filming following Bethenny Frankel's exit from the show.
"Ramona Singer is refusing to film for RHONY right now as she is hoping to get a bigger bump in salary," an insider told HollywoodLife. "She feels like she is an OG of the show and now with Bethenny gone, there is more money, so she went back to Bravo asking for more and is unhappy with her initial offers. She knows her worth and is holding her ground."
Singer has been in the television business for a while and knows her worth. Despite the rumors, the source claimed Singer would never really consider walking away from RHONY.
"Ramona would never walk away from RHONY as she absolutely loves doing the show. It's opened so many doors for her. She honestly feels right now she's living her best life," a source told HollywoodLife. "She feels she really helps make the show and couldn't care less what the other ladies think."
With Singer single and returning to the Bravo show, fans are expecting to see more of the star. It was recently rumored that she was dating a new man, but she debunked the claims saying he was a family friend. It is left to be seen if viewers will get to see Singer's love life on display. The new season of RHONY is expected to air in the first part of 2020 on Bravo.