Randall Park Shares Who His BTS Bias Is and Honestly, Same
When it comes to having a bias in BTS, there is no wrong choice. OT7 all the way, because all of the members of BTS are great. Actor Randall Park just revealed who his BTS bias is and honestly, we have no choice but to agree.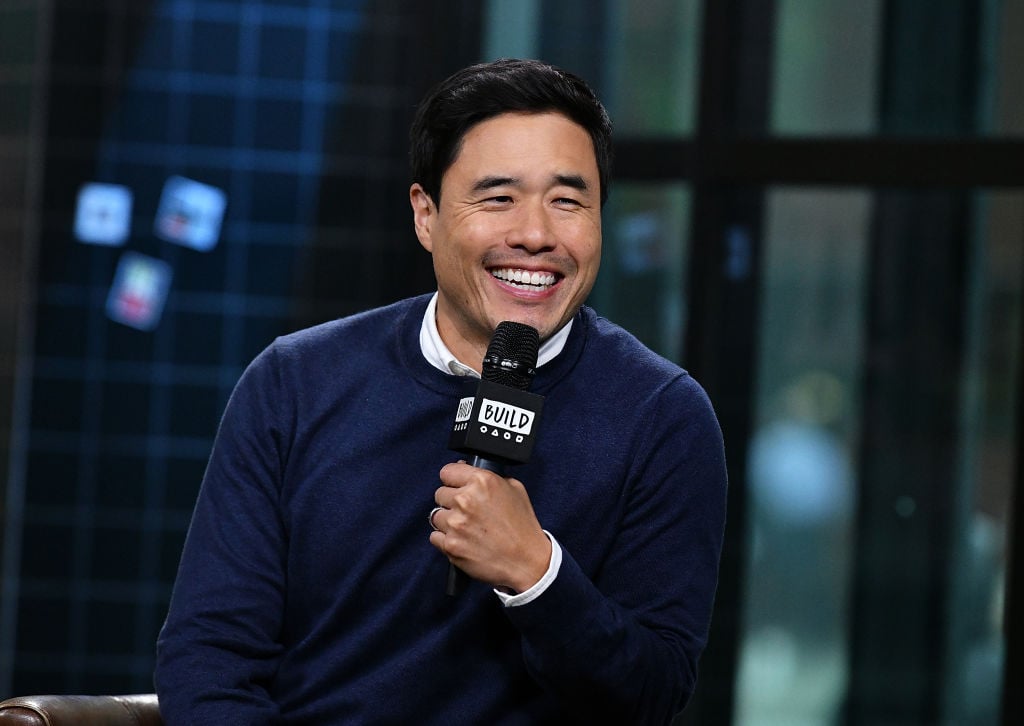 Randall Park is a fan of BTS
When Park appeared on The Ellen DeGeneres Show in September, he revealed that he is a huge fan of BTS. Like most ARMY, Park loves BTS wholeheartedly. In the interview, Park revealed that he cried when he attended BTS's Rose Bowl concert. Part of the reason Park was so moved was because of the diversity of BTS's fandom as a result of BTS's message.
"I was super moved by them because I was not a fan going into that show. My wife is a huge fan," Park said. "And I get to the Rose Bowl, 90,000 people packed, all different races, all different ages, singing along to these Korean musicians and dancers. It was just really, like, oh my gosh. As a kid, I could never imagine something like that happening. And it was just… I cried."
Randall Park's BTS bias is RM
On Nov. 13, a video of Park circulated around Twitter. The video showed Park being interviewed, and in the interview Park discussed his love for BTS. Someone asked Park which member of BTS was his bias.
"I think RM is my bias," he said.
This received cheers from the crowd. Park then clarified that he loved all the members of BTS.
"I love them all, but I really like RM because he's the leader. And he's like such a good leader. He's like, you can tell he loves those guys so much. And he like cares about them, and looks out for them, and he uh, he just seems like a, I don't know, I respect him a lot," Park said.
RM is known for his leadership and inspiring messages
In the BTS fandom, RM is known for the way he encourages the other members of BTS and ARMY. Park attended BTS's Rose Bowl concert, which was the first concert of BTS's Love Yourself: Speak Yourself tour. BTS held Love Yourself: Speak Yourself [The Final] to end BTS's Love Yourself era. The three-day concert series took place on Oct. 26, Oct. 27, and Oct. 29 in Seoul.
At the final concert on Oct. 29, RM shared an inspiring message with the audience. His ending ment at Love Yourself: Speak Yourself [The Final] brought himself and the audience to tears.
"And so, while the concept of Love Yourself: Speak Yourself finishes here, since the journey, the road, of finding how to love ourselves doesn't finish here, in the future too, let's hold hands as we are now, and be together as we work out how to love ourselves," RM said in his ment according to an online translation.
Even though the Love Yourself era is over, RM encouraged BTS fans to keep using BTS to love themselves.
"In the future too, I hope that even one word of ours, one line of lyrics, could be a help for you to love yourselves," he said.
With messages this empowering, it's no wonder Park and ARMY feel such a strong connection to BTS.