7 Actors Who Became Famous By Accident
Everyone in Hollywood has a story to share about how they landed their big acting break. Many came from nothing, worked dead-end jobs, and just tried to survive until they made it big. However, sometimes you just need to be in the right place at the right time. Here are seven actors and the random run-ins that launched their careers.
1. Charlize Theron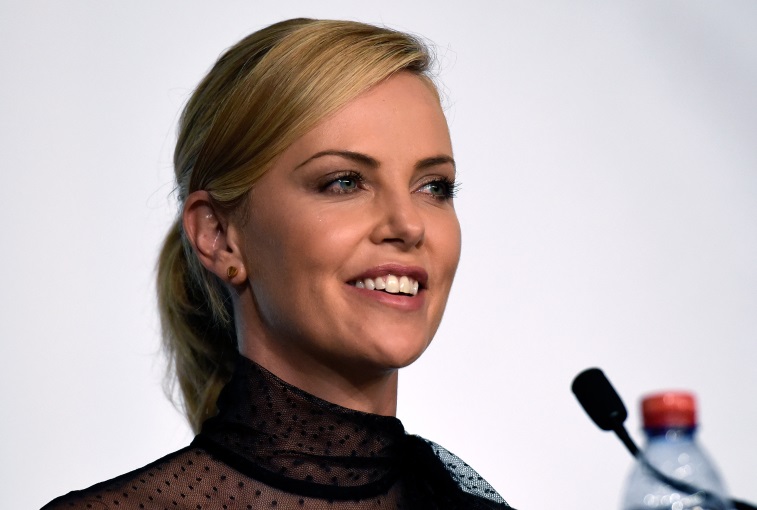 Theron's big acting break came after she got into an argument with a bank teller. She was 18 going on 19 when she moved to Hollywood with only a suitcase. She was living in a gross, pay-by-the-hour hotel, trying to survive on the paychecks she had received from modeling in New York. One day, she was trying to cash her very last check, but the bank wouldn't accept it because it was from a different state. From there, things got a little heated.
In an interview with Oprah, Theron said, "I'm like, 'It's survival, people.' If I didn't cash that check, I wouldn't have had a place to sleep that night. I said to the teller, 'You don't understand—please!' I was begging and pleading, and a gentleman came over and tried to help. I had to fill out a ton of paperwork and open an account, and I cashed the check."
On Theron's way out of the bank, the man who had helped her, John Crosby, approached her. Turns out, the helpful man was also a talent agent, and he offered to represent her. Lifetime writes that Crosby organized acting classes for Theron and within months, she had made her acting debut in Children of the Corn III.
2. Pamela Anderson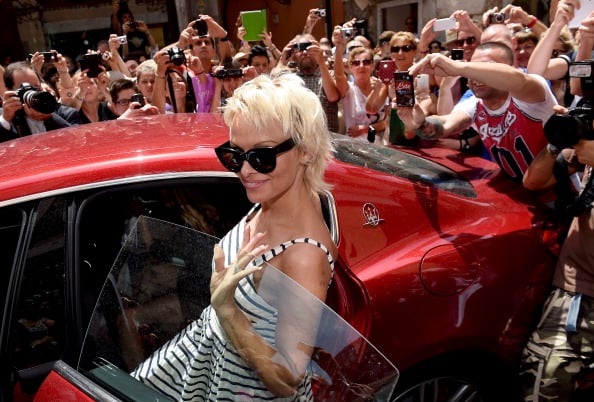 Born in Canada, Anderson moved to Vancouver after graduating college to become a fitness instructor. According to Cracked, she was attending a Canadian Football League game, when an image of her wearing a Labatt's shirt, which is a Canadian beer company, appeared on the jumbotron. The exposure and attention she received from appearing on the big video screen was tremendous.
Things happened pretty fast after that. First, Labatt signed her to a modeling contract. Then, Anderson got a call from Hugh Hefner asking her to pose for Playboy. Soon after, she began appearing in minor TV roles such as Charles in Charge and Married…With Children. Eventually, she landed a role as the "Tool Time girl" on Home Improvement, which paved the way for her to star in Baywatch, according to the Los Angeles Times.
3. Bill Cosby
Cosby was attending Temple University in the late 1950s and bartending on the side to earn a little extra money. Mental Floss writes that one evening, a comedian who was supposed to appear didn't show up, so Cosby decided to take the stage. The crowd loved him as he regaled everyone there with stories of growing up and his family life.
From there, he eventually received a record deal, which paved the way for some national TV appearances. When he appeared on The Tonight Show in 1963, Sheldon Leonard, a TV producer, was watching and liked what he saw. Leonard decided to cast Cosby opposite of Robert Culp in the TV series I Spy. According to Booking Entertainment, the show led to three Emmys for Outstanding Lead Actor in a Drama Series, spiraling Cosby into Hollywood stardom. Of course, now his career appears to be spiraling in another direction.  
4. Ashton Kutcher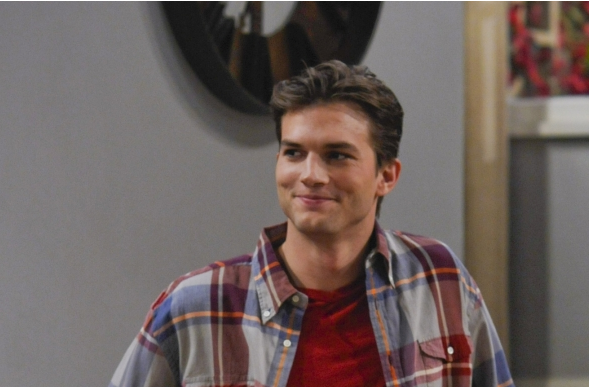 Kutcher was studying engineering at the University of Iowa and randomly working odd jobs as a carpenter and farm laborer to help pay for his schooling. He even took a job as a cereal dust sweeper at the General Mills plant in Cedar Rapids, Iowa, per Lifetime. But one evening that all changed.
He was at a bar in Iowa City when a talent scout approached him, encouraging him to enter a modeling competition, according to the Huffington Post. Kutcher decided to give it a shot, and ended up winning the competition. He entered several other competitions as well, and then went on to appear in ads for Calvin Klein and Versace. From there, Kutcher decided to pursue acting, landing a spot on That '70s Show.
5. Mel Gibson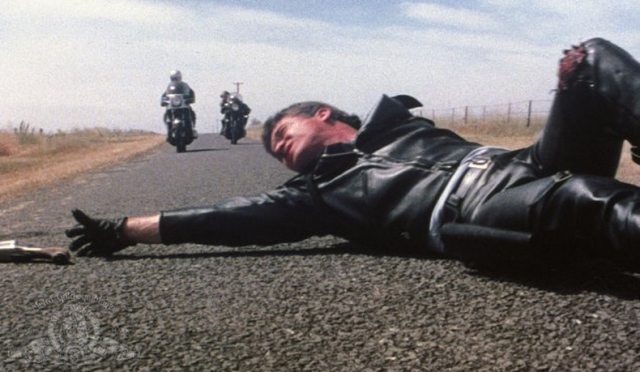 Gibson attended the National Institute of Dramatic Art in Sydney, Australia, where he performed a few stage productions. But that was as far as Gibson thought his acting career would go. In fact, when a friend asked him for a ride to audition for a movie, Mad Max, Gibson said yes, not even considering the possibility of trying out. Cracked writes that the night before the audition, Gibson got into a fight at a bar.
The next day, when he showed up to the audition with his friend, Gibson's face was covered in bruises. The director saw him, and asked Gibson to come back, because the film was looking for offbeat faces. Gibson returned three weeks later with his good looks restored. The director went from wanting to cast him as a strange-looking villain, to asking him to play the charismatic lead role, per Moviefone.
6. Natalie Portman
Portman was just an 11-year-old enjoying pizza at a Long Island restaurant when a representative of Revlon cosmetics saw her and encouraged her to pursue a modeling career, according to bio. Portman passed on modeling, deciding to pursue acting instead. "I kept my cool. I told him that I wanted to act," Creators reports Portman saying.
She received her big break in the 1994 feature, The Professional. The next year, viewers saw Portman in another major role, playing Al Pacino's troubled daughter in Heat. Portman has now starred in an array of major movies. And to think it all started with pizza.
7. Rosario Dawson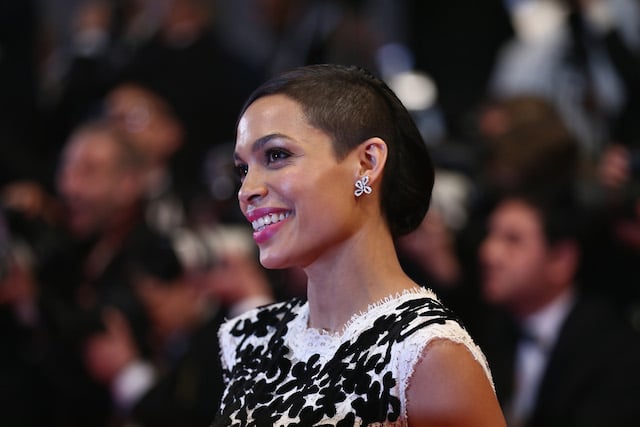 Dawson was just 15, hanging out on a porch when her ticket to Hollywood appeared. According to Cracked, Dawson was sitting on her front stoop when a screenwriter named Harmony Korine and Larry Clark, a photographer, walked up to her and said she'd be a great fit for one of the characters in Korine's new screenplay.
Dawson, who had no prior acting experience, decided to audition and landed a role as Ruby in the 1995 film, Kids. The Guardian writes that despite the premise of the film, which delves into child sex, drugs, theft, and violence, Dawson was "one of the few mild beacons of hope. Her character was tough, too, laughing and joking about the difference between sex, making love and fucking (she preferred the last), but there was something essentially redemptive about her."
More from Entertainment Cheat Sheet: