10 Rappers Accused of Not Writing Their Own Bars
It's no secret that many people in the music industry don't write their own songs. But rap has a different relationship with writers and ghostwriters. Rappers are typically expected to keep it real and talk about their own experiences. Some of the greatest rappers of all time were successful because they were able to get their stories from life in a less fortunate community to the entire world. So there is a stigma against those who use ghostwriters and accusations of using one can lead to big problems. So which rappers might be guilty of this? Here are 10 rappers who were accused of not writing their own bars.
1. Meek Mill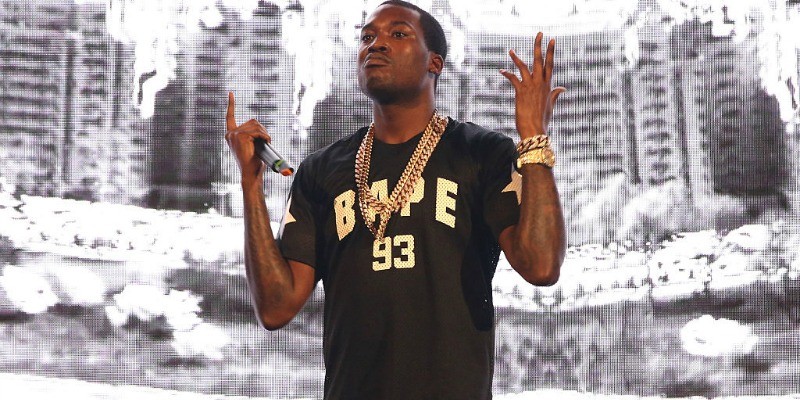 The "Ima Boss" performer is known for his few hits and for being engaged to Nicki Minaj. He has also been known to be involved with one crazy beef. The rapper might have accused Drake of not writing his own stuff, but perhaps he should have been looking in the mirror. During their feud, there was one person who came forward as being Mill's ghostwriter.
Louie V. Gutta was tweeted the question, "heard you wrote a few tracks on meek first album…True?" and he simply answered yes. Another fan then tweeted him "Meek need some diss bars you got him ?" and he answered "f*ck no he on his own."
Not only has he been accused of using a ghostwriter but also of plagiarism. He was accused of stealing lyrics for his song, "I Got The Juice" from Machie Rei. Rei went to Facebook to share a video of himself claiming the rapper stole his hook. He played the song he's referring to where he repeats "I got the juice" just like the Mills did in his song. On the same track, Mills was accused by Lil George for stealing his hook and rhythm as well.
2. Kanye West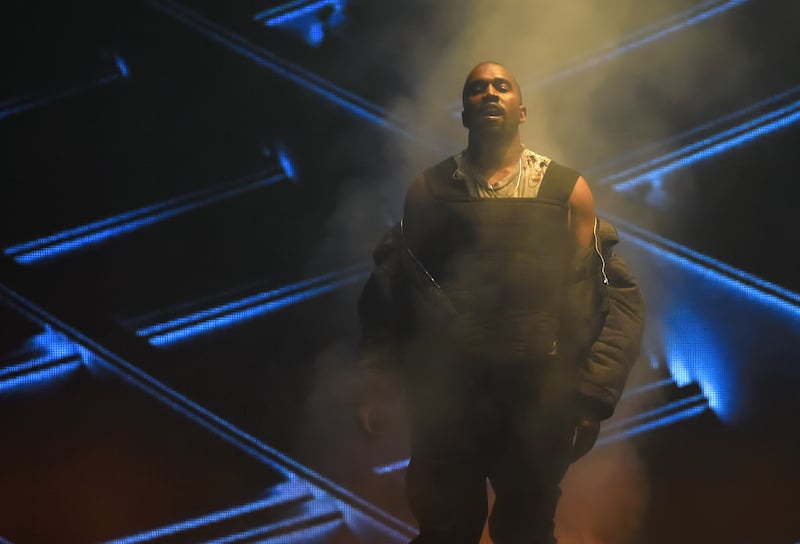 Yeezy is referred to as one of the best rappers out there today. He definitely tries to go outside of the box and many have labeled him a genius for it, himself included. But how much of his "genius" is coming from his own thoughts and hard work? Kid Cudi questioned that with the following tweets.
I need yall to know I got so many haters within the industry and these clowns know Im bout to crush their entire existance.

— The Chosen One (@KidCudi) September 14, 2016
My tweets apply to who they apply. Ye, Drake, whoever. These niggas dont give a fuck about me. And they aint fuckin with me.

— The Chosen One (@KidCudi) September 14, 2016
Of course knowing West, he didn't take this accusation lying down. That night at his Summer Sixteen show in Oakland he went on stage and responded to him. He interrupted a song to say, "Don't never mention 'Ye name, I birthed you." He then continued, "Don't try to say who I can do songs with. You mad cause I'm doin' songs with Drake? Ain't nobody tell 'Ye who to do songs with!" You can find the footage below.
Kanye stopped in the middle of performing 'Don't Like' to tell Cudi "Don't You Ever Mention Ye name, I birthed you." pic.twitter.com/IK5JwLoz6L

— HipHopHotspot (@HipHopHotspot_) September 15, 2016
So he doesn't exactly say that he doesn't have people writing his stuff for him. Instead he changes the subject to solely talk about his collaborations with Drake, which could possibly be the real reason Kid Cudi is angry at them.
3. Iggy Azalea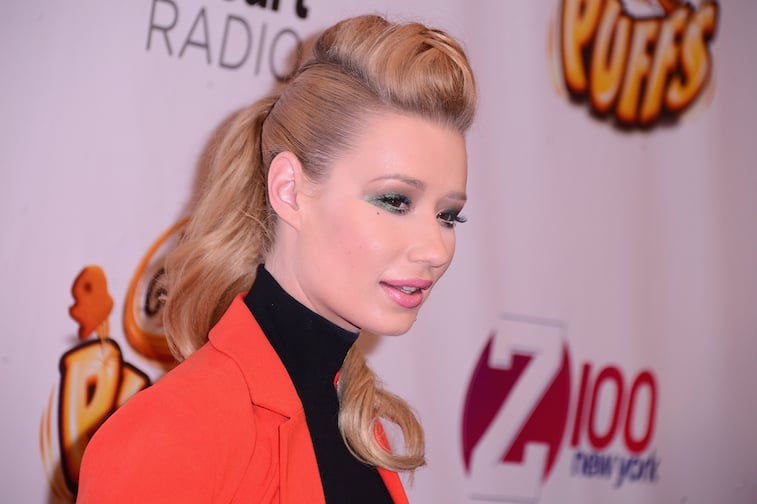 Iggy Azalea's integrity has been called into question multiple times throughout her career. Partially because she started off trying to be a pop star rather than a rapper. Another reason is because she raps with a fake Southern accent when she is from Australia. So it's probably no surprise that others have publicly accused her of not writing any of her own bars.
"Iggy Azalea, I can't really get into her. Because it's just not real to me," American MC Rah Digga said on ThisIs50. "Everyone was mad at Nicki [Minaj] for making that comment at BET … when did it become wrong to call out people that don't write their own rhymes. When did that become a crime."
She then followed up to assure the audience that Azalea being white and Australian has nothing to do with her comments. "There is a white girl from Australia that spits in an Australian accent, and her name is Chelsea Jane. That I can get into. Teach me Australian hip-hop culture. Don't come to America and try to convince me that you're gangsta, boo." The rapper later went on Twitter to defend herself, and says this is just another way female rappers are criticized harder.
@Listen2Kevin every female rapper gets accused of not writing, and thats fine i just find it disappointing to see it come from other women

— IGGY AZALEA (@IGGYAZALEA) September 24, 2014
T.I.'s name has been thrown out there for possibly helping her with her lyrics. But he claims to not be involved with them. "I mean, I ain't no ghostwriter," he told Bijou Star TV. "Iggy got her own ideas and thoughts that she presents to the world her own way."

4. Dr. Dre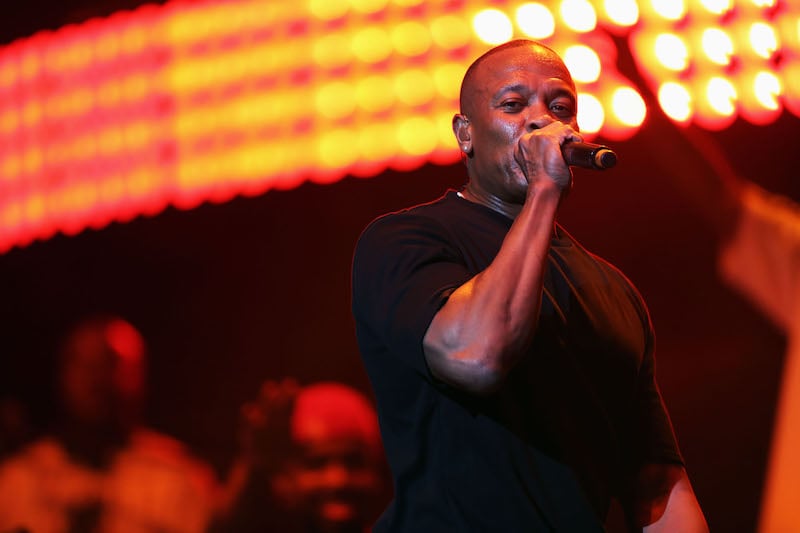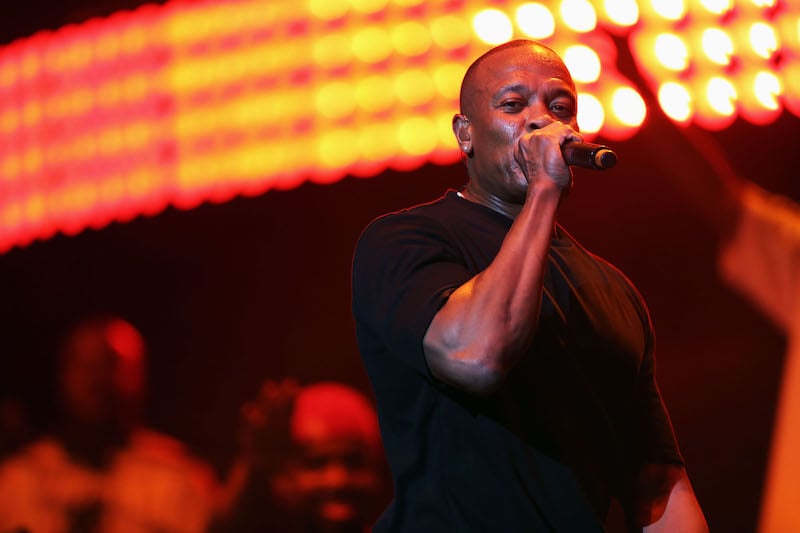 The rapper has been responsible for many other rappers' careers, but that doesn't stop at mentoring. Many in the industry have reportedly written for the N.W.A. member including Eminem, Kendrick Lamar, and King Mez. But it was the last one who talked openly to Pitchfork about ghostwriting for him.
Every time I'd record, he'd say, 'Say it more like this,' or 'Say it more like that.' In his mind, he's imagining what he's going to sound like, but he's getting me to do it first. I'm telling you, I did thousands of takes for that record. We went over nearly every word. The line on "Deep Water" that goes 'These ni***s won't let up until they all wet up,' is like a just-offbeat, stutter-type rap. We must have went over that 100 times at his beach house.
There is another famous person who came forward about writing for him as well. A demo for Detox was leaked on the internet which led to rumors that Ludacris wrote it for him. Ludacris then came forward with the truth. "It was for Dre. I wrote it for Dre," he said according to Rap Up. "It was supposed to be for Detox, but I don't know since it got leaked. I don't know if it's gonna get used."
5. Jay Z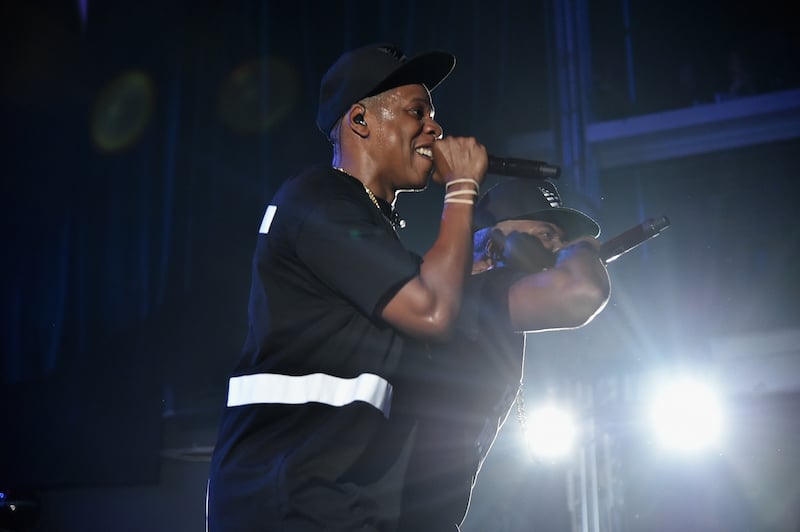 The rapper has gotten 21 Grammys for his work and many will agree that he is a great rapper. But that doesn't mean that he also didn't run into some controversy. There are so many artists who have been inspired by Notorious B.I.G. including the New York rapper. But did his inspiration turn into plagiarism?
This question was asked after multiple lyrics from Biggie showed up in Jay Z's work, but more specifically on "What More Can I Say?" Jay Z then responded, "I'm not a biter, I'm a writer for myself and others I say a B.I.G. verse, I'm only Bigging up my brother Bigging up my borough — I'm big enough to do it I'm that thorough, plus I know my own flow is foolish," according to National.
Not only was he accused of plagiarism, but someone has come forward claiming to have written for him back in the day. "One record, in particular," rapper Consequence said on Power 106. "I was happy about to be a part of was Jay Z's 'Encore.' When me and Kanye kinda was on the phone and we actually kinda came up with the chorus back and forth."
6. Lil Wayne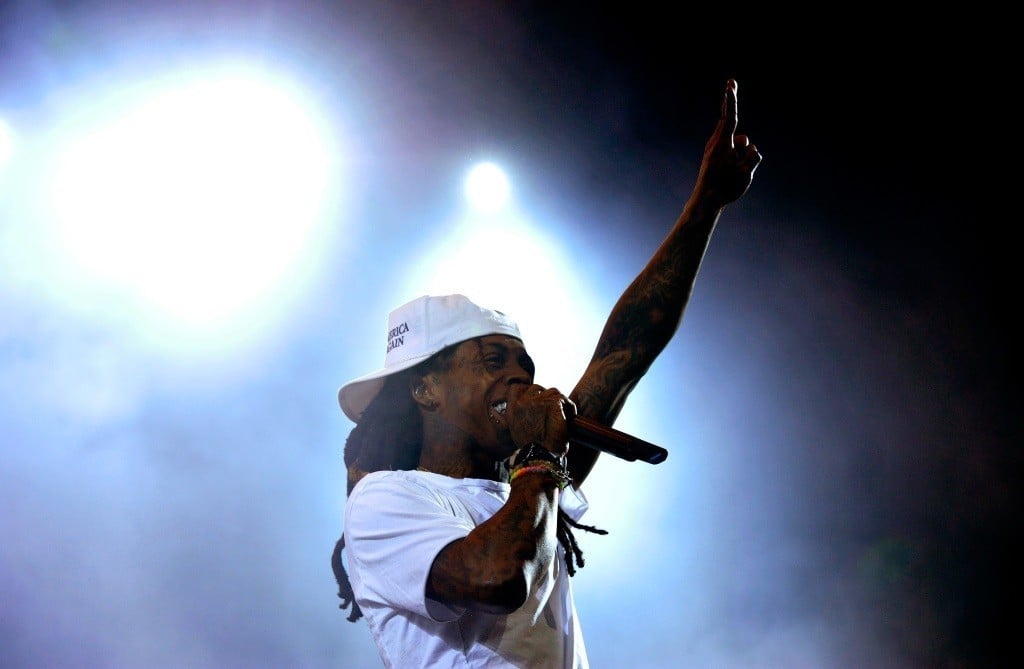 The rapper started out at Cash Money Records and became one of the most prominent artists there. But it sounds like not everything was on the up and up when it came to business. Gillie Da Kid did an interview about his falling out with the company. He told Hip Hop DX that part of his job was to help the rapper put words to his music.
I penned a lot of that sh*t, they had me around there. Ni**a … Stunna gave me 200,000 when I signed. They was so in a rush to get a ni**a into a deal they didn't do the publishing right there on the spot, they just wanted to get me ink. Soon as they got me ink then they wanted to discuss the publishing. Once they didn't want to give me the money I was asking for [for my publishing] then I knew it was a problem. I had talks and sit-downs with Wayne he didn't even know what publishing was and shit, so I start seeing what was really going on around here.
There has also been a surprising name thrown in the ring of ghostwriters for the rapper. Although he has also been accused of not writing for himself, Drake was reportedly a writer for some time before he successfully became a household name.
"Wayne told me that Drake had written some things for him," Karrine Steffans told VladTV. "I was in the studio with Wayne listening to something that Drake had written 'cause Wayne can't write like that. He'll be honest about it. He only writes a certain way." You may think that this was probably a way for Drake to learn before going out on his own but Steffans claims it was the other way around.
"He was very honest, he says, 'I don't write that way. I don't know how,'" she claimed. "So Drake was just kinda showing him how to take his ideas and turn them into a story and to make that story come back around. That's a skill. That's a storytelling skill. Not everybody can do that."
7. Diddy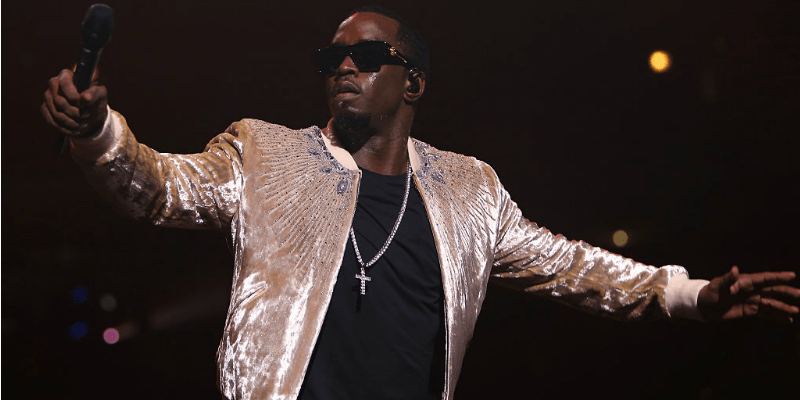 Before he was an entrepreneur he was a rapper going by Puff Daddy. He went platinum seven times and won three Grammys. But how much help did he get in order to get those awards? Well not all of his words were his own according to others. Jadakiss is one person who has gone public after reportedly ghostwriting for him.
"I didn't really understand it in the beginning," he said. "Diddy was trying to squeeze the life out of me. I felt like I don't wanna keep giving him my bars. Cause he's taking from my tank. I need all of these bars. I'm not gonna keep doing this. But then down the line I figured it out. It's a beautiful thing to do."
Diddy himself has addressed this in his song, "Bad Boy For Life" with the lyric "Don't worry if I write rhymes / I write checks." But he then later admitted to New York Magazine that he needed help and buckled down on his more personal work for his album, Last Train To Paris.
"Before, mostly, I would sit in the room and I wouldn't even do any writing. But at the same time, I couldn't just do that cop-out. I call Mos Def, he says, 'I'm not writing for you, you write for yourself, 'cause you can do it.' And that's what got me." But this doesn't mean he still didn't get any help from others. He turned to Drake, Rick Ross, and Jay Z for help on some of his other songs on the album.
8. Drake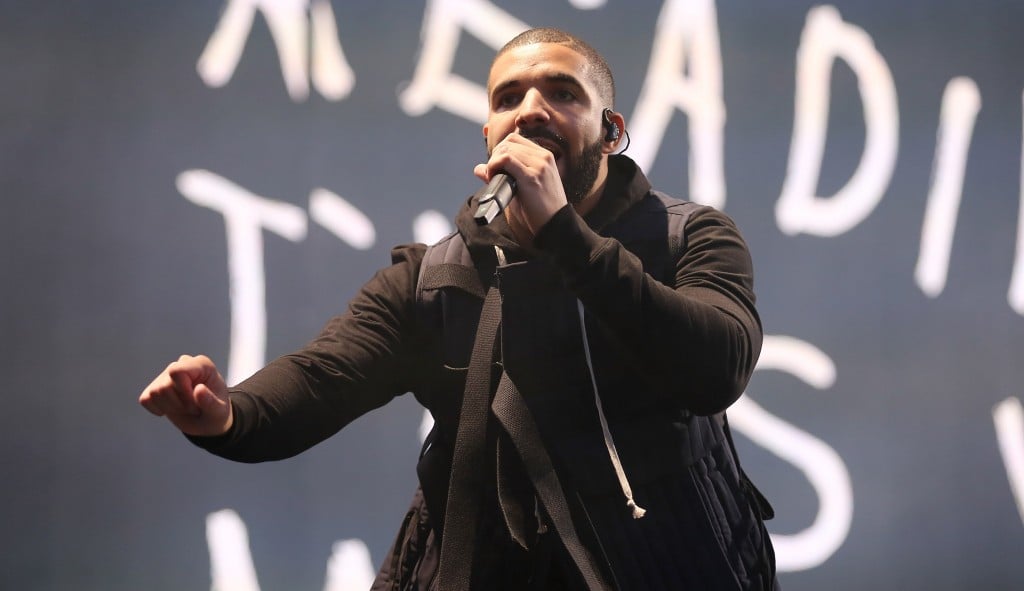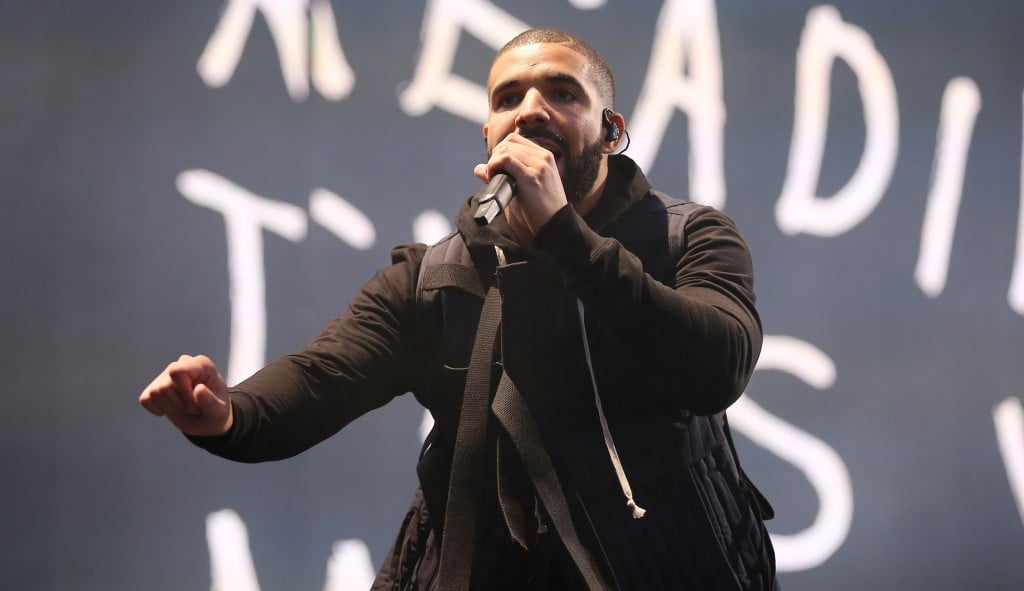 The rapper is known for his slow and emotional songs. But does he actually write any of them? If you asked Kid Cudi the answer would be no. Many believed he was taking shots at Drake when he cryptically said on Twitter that many of people's favorite rappers have people writing for them.
I need yall to know I got so many haters within the industry and these clowns know Im bout to crush their entire existance.

— The Chosen One (@KidCudi) September 14, 2016
But who exactly was Kid Cudi talking about? When many suggested it was Drake and Kanye, he followed up with another tweet that still didn't take them off the possible hit list.
My tweets apply to who they apply. Ye, Drake, whoever. These ni***s dont give a f*ck about me. And they aint f*ckin with me.

— The Chosen One (@KidCudi) September 14, 2016
This isn't the first time Drake has been accused of this. Back in 2015 Meek Mill took to Twitter to say he doesn't want to be compared to Drake because he uses ghostwriters. Of course this was part of their feud which led to Drake's future diss track called "Summer Sixteen."
Stop comparing drake to me too…. He don't write his own raps! That's why he ain't tweet my album because we found out! 😁

— Meek Mill (@MeekMill) July 22, 2015
That's not all! His integrity was also called into question when ghostwriter Quentin Miller said he wouldn't be where he was today if it wasn't for Drake. When many people assumed this meant he must have written for him he later clarified he didn't. But he learned from "the best in the game," according to TMZ.
9. Eazy-E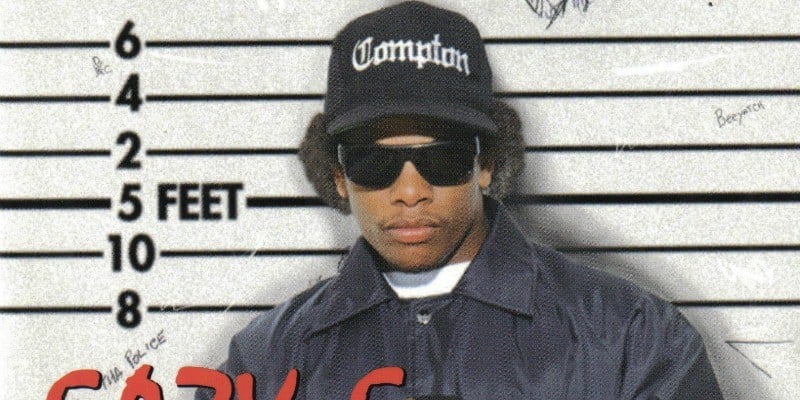 N.W.A. is definitely a legend when it comes to the genre. They talked about police brutality, and other issues going on in Compton. Often when they were criticized, they defended themselves by saying they were simply reflecting their lives. But that doesn't mean they wrote everything themselves. Even Eazy-E would get some help with his diss tracks. D.O.C. has come forward talking about writing "We Want Eazy" for him.
That was the first day I ever went to the studio with Dre in Cali, in 1988. Dre pulled up the track and said, 'Doc, you got something?' Eazy, Ren, and Yella were there — Cube wasn't around a lot. [The song] took me 15 minutes to write. When you're 19 and excited, that shit comes out of you like piss. Eazy started learning it — that took a day or two. He wasn't the most talented motherfucker in the world; it generally took him 12 hours to get through a verse. But when he got it it was good, and pretty soon the song was every-f*cking-where. That's a testament to Dre, who taught me 95% of what I know.
D.O.C. has also talked about writing "Still Talkin'." This definitely makes sense given that Ice Cube was primarily the writer for the rap group. After he left they would need to turn to someone else for new lyrics. But even then they still got help. He also claims to writing "Alwayz Into Somethin'.'"
10. Nas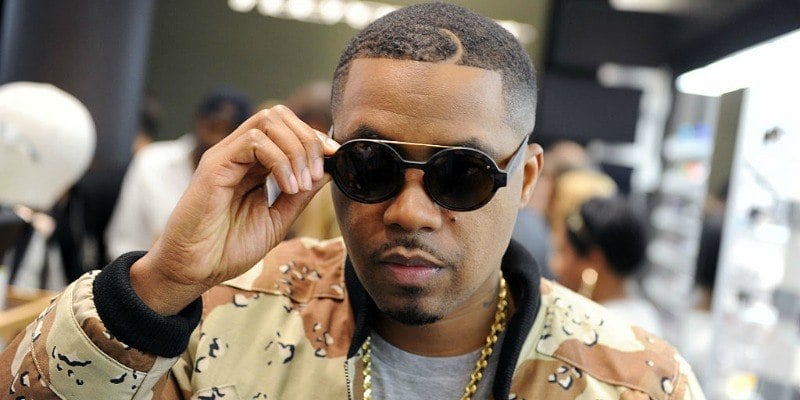 The rapper himself has spoken out against ghostwriters. In the song, "Nas Will Prevail" with the lyrics "On Nas, word is bond, I leave the microphone torn / False rappers, you need to write your own song." So it may be shocking to many of his fans that he would make this list.
Dream Hampton claimed that Jay Electronica and stic.man were ghostwriters for his Untitled album. She tweeted "I think Jay writes what he believes. Nas's N.I.*.*.E.R. album was largely written by stic.man of Dead Prez and Jay Electronica."
The rapper later addressed this rumor on his track "The Season." There he says, "Jay Elec doesn't write it / Hov couldn't write it, he vacationing / Jungle the only brother I take s**t from / Hassan give me lines, we talk all the time / So I guess if he inspired my song it ain't mine." So what's the line between inspiration and flat out letting someone else write for you? If there is one thing you can say about Nas it's that he seems pretty transparent.
Check out Entertainment Cheat Sheet on Facebook!
More from Entertainment Cheat Sheet: