Rat in 'Avengers: Endgame' Needed No CGI
One character in the record-breaking movie, Avengers: Endgame, needed no CGI. 
That's saying something considering many visual effects were needed to create all types of things from costumes to hair. 
29-year-old actress, Brie Larson, wore a skull cap of sorts shooting scenes as Captain Marvel. Her character's hair was added later with the help of CGI, we know now thanks to photos and videos that have been released in honor of the film's DVD/Blu-ray release earlier this year. 
Fans were shocked when they learned that particular piece of behind-the-scenes information and said as much on social media. Learn what fans said about Captain Marvel's fake hair, here. 
A trained rat did, in fact, appear in the film
The fact that one character needed zero help from the visual effects department comes as a surprise especially considering the character, a rat, and what they had to do in the movie. 
In one scene in Avengers: Endgame, a rat — it had no name in the film — walked across buttons on a control panel and happened to push one that changed everything for the Marvel superheroes including Captain America (Chris Evans), Black Widow (Scarlett Johansson), and Iron Man (Robert Downey Jr.) among others.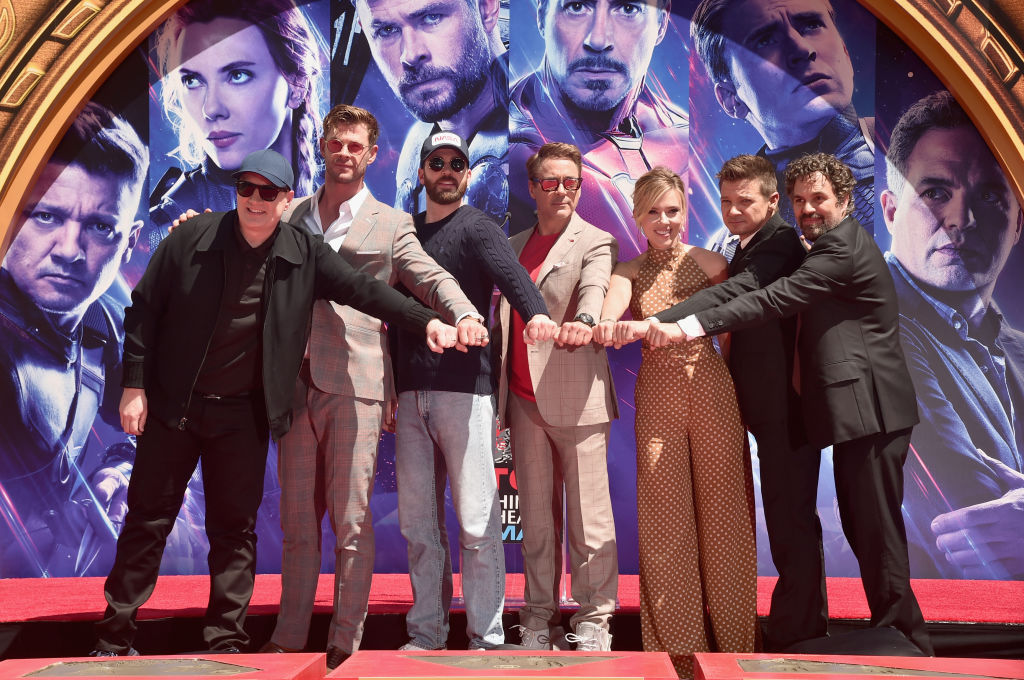 By pushing the button, the rat made it possible for Ant-Man (Paul Rudd) to get free from the Quantum Realm. 
There was a bet about a rat
In a YouTube video for WIRED titled, How Avengers: Endgame's Visual Effects Were Made, Jen Underdahl, a visual effects producer on the film lifted the curtain on the movie magic used in the final installment of the Avengers franchise (get the order of the Avengers movies here).
At one point during the video which lasted around 20 minutes, Underdahl said the rat was in fact a real live animal. 
"For those of you who are curious, that is not a digital rat," she said.  
"For all the things that we do and for all the things that we replace, that is actually a practical acting rat. I don't have his name, but he's really there," Underdahl added. 
The producer went on to explain why there happened to be a real rat in the movie instead of a CGI one.
After all, it seems that after making Steve Rogers aka Captain America (Evans) age many years among other impressive special effects in Avengers: Endgame, creating a CGI would be a piece of cake — or maybe more appropriately a piece of cheese — for those in the special effects department?
She said there was a bet going between a supervisor a line producer about whether or not they could use a real rat in the movie. The supervisor believed they could find a rat trained well enough to "behave" and give them the shot they needed, eliminating the need for a CGI version. The line producer thought they'd have to swap out the real thing for a fake one because no real rat could do what they needed. 
As it turned out, there was a rat out there up to the task. But, sadly, he or she wasn't listed in the credits. Rats (Get it? Rats.)