Raven Gates Speaks Out About Rachel Lindsay Feud; 'I Have Never Done Her Wrong'
After months of speculation Raven Gates has finally spoken out about her feud with her ex-best friend, Rachel Lindsay Abasolo. The pair met on Nick Viall's season of The Bachelor and became fast friends. After the season aired, they traveled abroad together and even went on several double dates together. However, in recent months fans of the franchise noticed that they had been spending less time together. Additionally, Gates was noticeably absent from Lindsay Abasolo's wedding. Things came to a head when Lindsay Abasolo was a guest on Watch What Happens Live with Andy Cohen.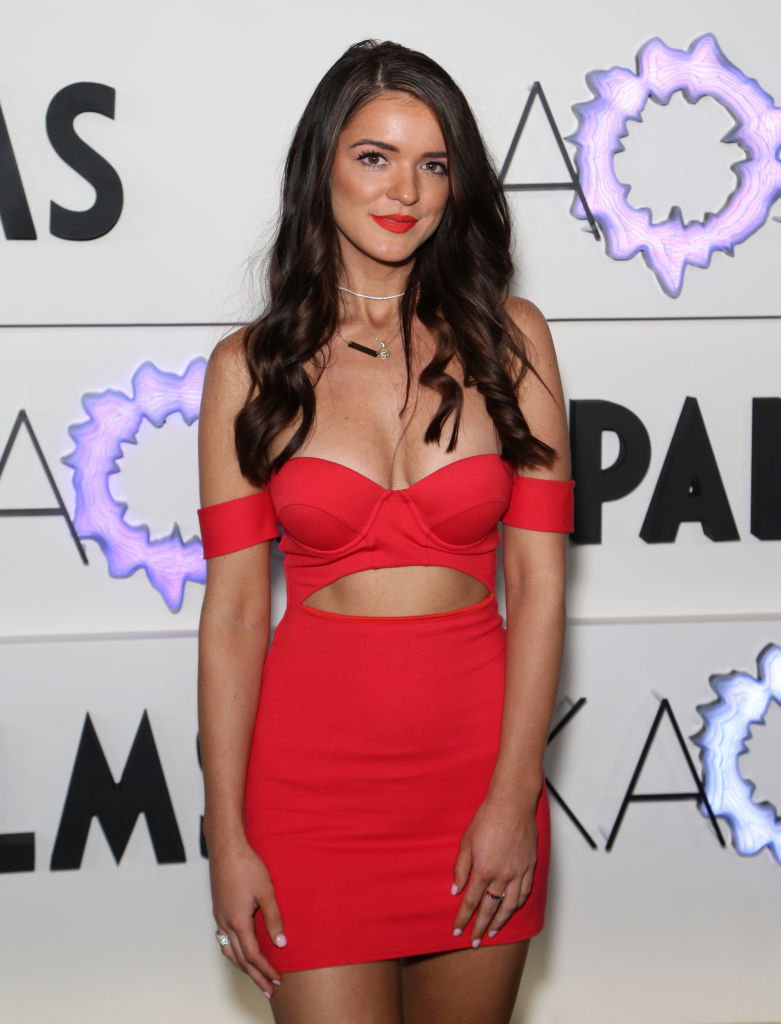 Whilst on the show, Lindsay Abasolo spent some time in the hot seat. When a fan called in to inquire about her friendship with Gates, things got very interesting. "Hi, my question is for Rachel. What happened between you and your ex-friend, Raven," the fan asked. Following the question, Cohen confessed that he too had received numerous questions from fans wondering what was happening with the former besties.
Raven Gates and Rachel Lindsay Abasolo feud
"I can't say. I promised I wouldn't say, but it was enough for me to not want to be friends with her anymore," the former bachelorette stated coyly. "You're still not friends with her," Cohen questioned ."No, and I never will be," Lindsay Abasolo said firmly, ending the conversation. Of course, these simple statements sent Bachelor Nation into a tailspin. Fans were desperately trying to piece together what caused the fallout. Though nobody seemed to have any concrete evidence, one Twitter user claimed that she had seen some screenshots that could be the cause of the rift.
"There were some screenshots of text posted to a Facebook page a while back, but have since been deleted. Supposedly, their [sic] was a group chat trashing Rachel, and Raven was participating with other BIP cast members. Astrid was on the chain or found out about it. The girl who posted the screenshots claimed to know Astrid, and said that Astrid sent the conversation to Rachel. Could be part of the reason probably," the User tweeted out.
Gates opens up about the feud on a podcast
Though many people jumped chimed in on the feud between Lindsay Abasolo and Gates, including former Bachelor Colton Underwood, Gates has been silent since Lindsay Abasolo appeared on Watch What Happens Live. However, she recently as a guest on Off The Vine with Kaitlyn Bristowe to share her side of the story.
"I wish I had answers, but I don't and I don't know if I ever will. I have been really saddened by the whole thing just because I really loved her. I guess I just have to put it to rest and it is what it is. I'm not going to say anything bad about her because that's not in my heart or in my spirit. I wish her nothing but the best but I have loved her, I will always love her…I also want it to be very clear that I have never done her wrong," Gates shared with Bristowe. Even with Gates' new statements, it seems like Bachelor Nation may never know what exactly caused the rift. But, perhaps that's for the best.