Ray Romano Can't Believe He's in Martin Scorcese Movies, Either
With Martin Scorsese suddenly creating an internal Hollywood civil war over the merits of Marvel movies v. small independent films, we're starting to see more discussion again about what made him a great filmmaker.
Part of that has been hiring actors who've becoming recurring players in his movies and the impact they've had on others. Ray Romano is one name you might not think of first as being a Scorsese repertory player, yet there he is in The Irishman.
What makes this so noteworthy is Romano is his usual self-deprecating self in being unable to believe he's in a Scorsese movie. Considering the legendary roster of actors who've worked with the director, Romano might feel out of place.
In reality, he's not a bad dramatic actor himself. Although it probably wouldn't have happened had he still been doing Everybody Loves Raymond.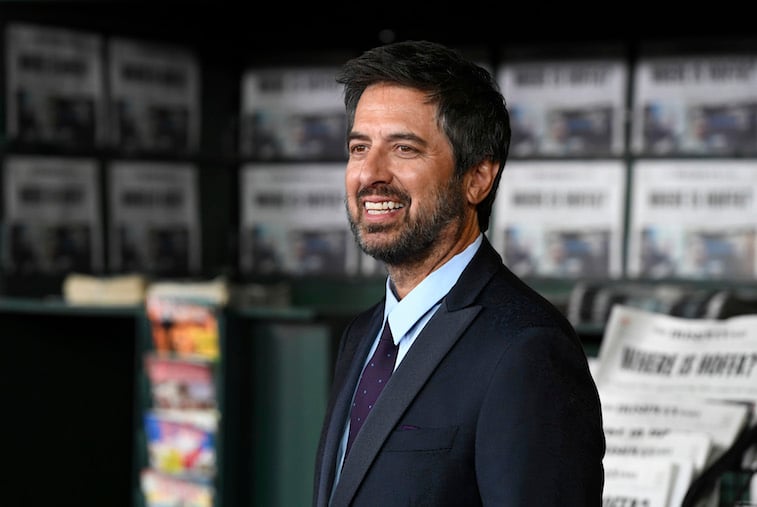 Romano explained his relationship with Scorsese on Ellen DeGeneres' show
Ray Romano appeared on The Ellen DeGeneres Show recently to promote The Irishman where he plays the role of Teamster lawyer Bill Bufalino. According to Romano, he met Martin Scorsese on the set of the HBO show Vinyl several years ago. Scorsese happened to be the director of the pilot for that series, not including being one of the executive producers.
Scorsese and Romano happened to become friends, something that seems a trend when Scorsese works with actors on his projects. As Romano explained himself, he says when an actor bonds with Scorsese, the director usually keep them in mind for his own future movies.
And that he did by merely calling up Romano to ask him to play a pivotal role in The Irishman. Being a part of this exclusive club is still a "pinch me" moment for Romano who probably still feels like he isn't worthy to be working alongside the likes of Robert De Niro and Al Pacino.
Well, Romano is a good actor, and he's clearly demonstrated his skills in other dramas. His association with Pacino happened to help Romano think about one neglected health aspect in his life.
Pacino told Romano to start doing more exercising
Later in the Ellen DeGeneres interview, Romano noted that during one scene, Pacino thought Romano was wearing his fat suit when playing Bufalino at a later age. It turns out he wasn't. The weight Romano put on was a temporary bloat after eating lunch.
Pacino persuaded Romano to start exercising again so he wouldn't face similar weight gain when filming movies. Just for his health's sake, it also made sense, but more so when hearing it straight from Al Pacino.
Based on this, let's assume Pacino is a stickler for working out, which must explain why he still looks so good for his age. Even though they had to de-age Pacino in the role of Jimmy Hoffa, he doesn't look anywhere near his real age of 79.
If Romano managed to come away with some valuable health advice from Pacino, there's an interesting twist to how Romano connected with Scorsese. This came strictly from Scorsese being ignorant of Romano's showbiz past.
Martin Scorsese never saw 'Everybody Loves Raymond'
Many might not know the only reason Scorsese hired Romano for Vinyl in 2016 is that he never saw or even heard of Everybody Loves Raymond, nor (surprisingly) Romano himself. Some might think this was a blessing in disguise.
While ELR is a classic sitcom, nobody would have considered Ray Romano capable of doing an intense Scorsese-inspired drama during the run of the show. Then again, Scorsese is an appreciator of comedy, so maybe he would have seen something in Romano nobody else saw then.
From the perspective of Romano, he appears grateful Scorsese didn't know anything about him and only his dramatic audition for Vinyl. All it takes is one key moment with Scorsese to have him choose an actor as part of his regular repertory.
Perhaps we'll be seeing Romano in many future Scorsese movies should De Niro and Pacino find The Irishman impossible to top.