R&B Rocker Jessie Reyez Reveals the Hauntingly Beautiful Reason She Recorded 'Crazy' (Exclusive)
Sometimes art materializes through an otherworldly portal, which is how R&B artist Jessie Reyez came to record Willie Nelson's original song "Crazy."
Recorded and made famous by Patsy Cline in 1961, "Crazy" is a part of the Americana fabric. The song has been covered before by artists like Brandi Carlile and Linda Ronstadt, who delivered the haunting ballad with soulful emotion. However, Reyez's cover is almost gut-wrenching, producing a visceral experience.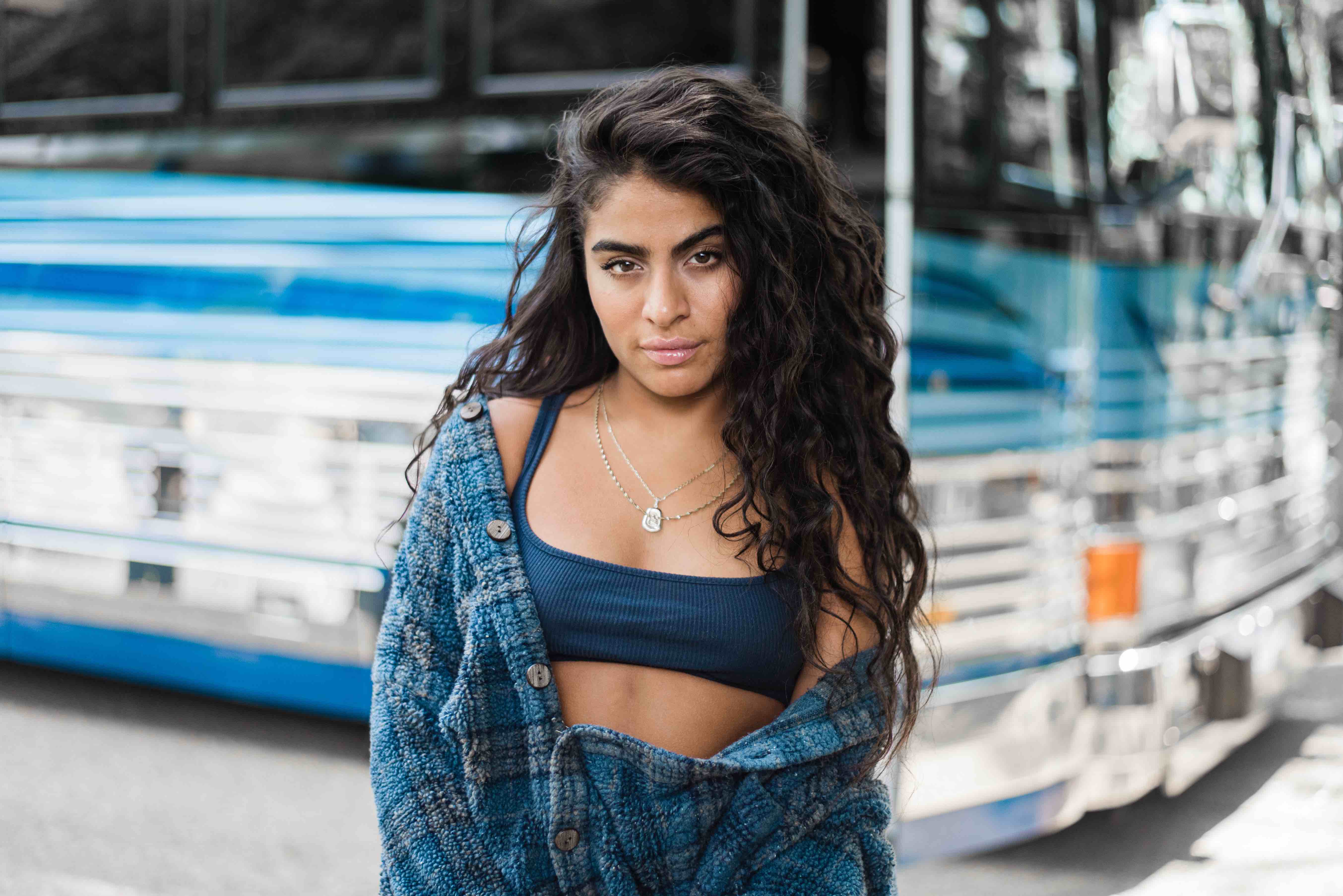 The song alone can conjure a wide swath of emotion. But the shocking video Reyez released along with the single leaves the viewer begging for more. The Grammy-nominated artist recently shared with Showbiz Cheat Sheet why she recorded "Crazy." Plus, she revealed what led her to create the video that no viewer can soon forget.
'Crazy' was recorded out of love
Reyez said "Crazy" was a friend's mother's favorite song. "Actually one of my good friends that I graduated with from Toronto, we both graduated from the youth program called the Remix Project program for at-risk youth in the city," Reyez recounts.
"We graduated from [the program] like four or five years ago and we just stayed friends. He's a really dope engineer, and back then he mentioned to me that 'Crazy' by Patsy Cline was one of his mom's favorite songs before she passed away and that it would sound dope if I were to cover it, but this is a long time ago."
Reyez kept in touch with her friend, flying him to Los Angeles so he could be her recording engineer. She recalls while he was in Los Angeles, he brought a white candle during one of their days off.
The song became a tribute
She continues by saying the white candle was a way for her friend to honor his mother's passing. "He was lighting it and I was like, 'Oh, what's that about?' And said that it was his mom's death anniversary. And then I saw him on Instagram and he was looking at stories of his family back home because they have a tradition of going to the grave every year."
Reyez said seeing her friend's pain made her want to do something to honor his mother. "I just really appreciated that he was making the sacrifice to be in Los Angeles with me instead of [being] in Toronto doing the tradition with the family," she says. "And I remember that he had mentioned that to me, so I was like, 'Yo, bro, why don't we just do today?'"
After years of talking about covering the song, Reyez was finally going to do it. "And so we sat down in the living room of the Airbnb. He pulled out his microphone and his laptop and we did it, and then he just did it for fun. We did it for kicks. We did it to honor his mom because it was her death anniversary."
Reyez said she didn't plan to release the song. But once her manager heard it, he knew she had captured magic in a bottle. "And then my manager ended up hearing it a few days later and they were like, 'No, this can't just be for fun that you guys have to release this. It sounds dope,'" she said.
The video tells a story
In the video for "Crazy," Reyez plays a young woman being savagely beaten by a man outside of an abandoned store. The footage is raw, real, and unapologetically disturbing. Reyez said she wanted to share what the song is conveying. "The lyrics spoke to me in a way where you get stuck loving someone who just is not good for you."
The shocking video is certainly in your face, illustrating the gruesome reality of what some women face in an abusive relationship. She drew her inspiration from directors like Quentin Tarantino and Stanley Kubrick, which explains the level of gore. Plus, the video tells a story and ends with a cliffhanger.
"The thing about the video, which is going to be a surprise for a lot of people, is that it is actually a prequel," she reveals. "So there is another part that is coming out later on with another song that's going to be on my album for next year."
The video shows a woman searching for her strength. Reyez is all about female empowerment, which bubbles to the surface in the video. She is excited to partner with Secret Deodorant for the pursuit of equal representation for women in the music industry. As part of this initiative, the brand will be partnering with leading industry non-profit Women in Music. The mission is to educate, empower, and advance women in the music industry. Through its partnership, Secret and Women in Music will offer up to 250 aspiring female musicians access to female mentors.