Read Liam Hemsworth's Heartbreaking Statement on Miley Cyrus Split
Miley Cyrus and Liam Hemsworth are over. Done. Finished. A representative for the singer broke the news in a statement shared with People magazine on Aug. 10, explaining that the pair made the mutual decision to call its 10-year relationship quits. 
"Liam and Miley have agreed to separate at this time," the statement said. "Ever-evolving, changing as partners and individuals, they have decided this is what's best while they both focus on themselves and careers. They still remain dedicated parents to all of [the] animals they share while lovingly taking this time apart."
The news broke hearts all over, but Hemsworth's new statement on the split will have you even more emotional.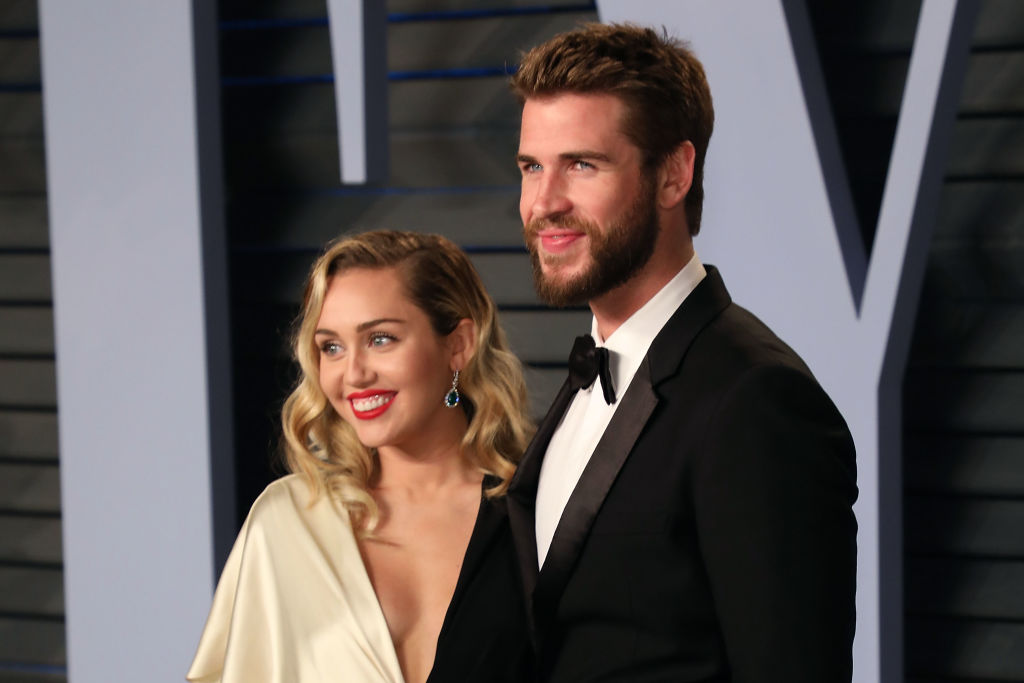 What Hemsworth said about his split from Cyrus
Hemsworth acknowledged in an Instagram post shared on Aug. 12 that he and Cyrus have indeed broken up. He wished his wife of less than a year "nothing but health and happiness" before asking for privacy during this emotional time.
The post, which featured a photo of a sunset, said:
"Hi all. Just a quick note to say that Miley and I have recently separated and I wish her nothing but health and happiness going forward. … Peace and Love."
The comments come amid reports saying how the Hunger Games actor is handling the breakup. A source told E! News that Hemsworth is "dealing with a lot. It makes him uncomfortable that everything has been so public. It's been a difficult few weeks for him. He's with family and just wants to be around people that are going to support him and try and take his mind off of what's going on."
What Cyrus said about her split from Hemsworth
As of writing, Cyrus has not commented directly on the breakup. But, shortly after the news broke, she shared an Instagram post about "evolution."
"Don't fight evolution, because you will never win," she captioned a photo of herself hiking a mountain. "Like the mountain I am standing on top of, which was once under water, connected with Africa, change is inevitable."
Why Cyrus and Hemsworth broke up
According to reports, there are several reasons Cyrus and Hemsworth broke up. For one, they reportedly hadn't been on the same page in their relationship. "They're not on the same page when it comes to a lot of fundamental things that make a relationship work," a source told People.
Another insider echoed those remarks to E! News. "They have been trying to make it work for months now but haven't felt they were connecting on the level they were feeling when they got married last year," the source explained. "It's been a rough year."
Insiders also claimed that their schedules were a factor in the split. Reportedly, Cyrus is ready to dive back into music, but Hemsworth wants to live a quieter, simpler life.
"She has been ready to put out music and be back in the game touring and performing. They really grew apart," said the E! News source. The source went on to say that they ultimately "decided they are at different points in their lives currently."
Will they get back together?
Sources say there's a chance that these two could reconcile in the future. "Miley and Liam love each other and always will," a source told Entertainment Tonight. "Most of their friends feel they'll be back together."
We'll see.