Read Prince Harry's Birthday Post to His 'Amazing Wife' Meghan Markle
It's Aug. 4, which means it's Meghan Markle's birthday, guys!
In honor of her big day, people have been taking to social media to share the most adorable posts celebrating the Duchess of Sussex. While many of them will warm your heart, Prince Harry's birthday post to his "amazing wife" might be the cutest one yet.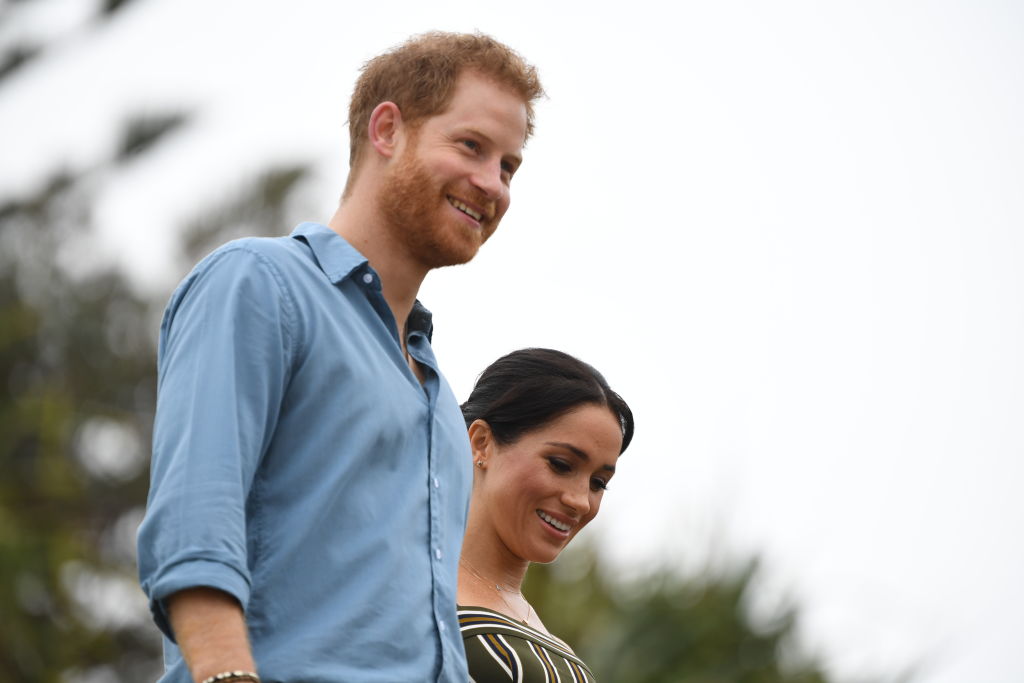 Prince Harry's birthday tribute to Markle includes a cute photo
In the early hours of Aug. 4, the Duke of Sussex posted a photo of Markle relaxing in a chair, wearing a bright blue dress and a big smile. "Happy Birthday to my amazing wife. Thank you for joining me on this adventure!"  he wrote in the caption. He signed the message, "Love, H." Aww!
According to reports, these lovebirds are celebrating Markle's birthday at home. Since 2019 has been such a busy year for them, they reportedly wanted to use the day to spend time with their loved ones, including their newborn son, Archie Harrison Mountbatten-Windsor.
"Prince Harry will be back from [a work trip] in Sicily, where he gave a speech about the fight against climate change, so they'll be spending Meghan's birthday quietly as a family. The Sussexes have been so busy this year that I can imagine her birthday will simply involve a well-deserved day of rest with a few friends—and, of course, precious moments with Archie," royal reporter Omid Scobie wrote in Katie Couric's newsletter (via Cosmopolitan).
Markle will also have a lowkey party
According to The Sun, Markle will have a small gathering at Frogmore Cottage for her birthday. She reportedly chose to have something smaller as a result of the criticism surrounding her lavish NYC baby shower.
"Frogmore Cottage will host a celebration for Meghan's birthday," a source told The Sun on Aug. 2. "The Clooneys clan will be in Villa Oleandra on Lake Como and the Sussexes will not want to be seen enjoying more of their lavish hospitality after the PR disaster backlash post the US baby shower."
Many members of the royal family will likely attend the party. But, according to The Sun, Kate Middleton hasn't been invited. It's unclear why she's reportedly not on the guest list, but it could have something to do with Markle's decision to keep things lowkey. Or perhaps it has something to do with all those feud rumors about the two.
The Queen also has something planned for Markle
In honor of Markle's big day, Queen Elizabeth has invited her to her favorite retreat Balmoral, where she'll throw a tea party for the duchess.
"It is a testament to Meghan that she has been given this invite. It's a huge [honor]," a source told The Sun. "They will celebrate Meghan's birthday, and the catering team will bake a cake to mark the occasion."
"Meghan may be a Duchess who can have anything she wants but the Queen is giving her a thoughtful present," the insider continued. "It's no secret Balmoral is Her Majesty's [favorite] home and that's why this invite is so special and heartfelt."
Wow. It sounds like Markle's birthday will be a blast. Here's hoping we receive an invite to next year's blowout.