'Real Housewives of Atlanta': How Did Porsha Williams and Her Fiancé Dennis McKinley Meet?
For the first few months of 2019, many of us thought Porsha Williams would have an amazing year due to her welcoming her first child and being in a very loving relationship.
Though we assumed Williams and her fiancé, Dennis McKinley, were head over heels in love with each other, it's looking like there could be trouble in paradise.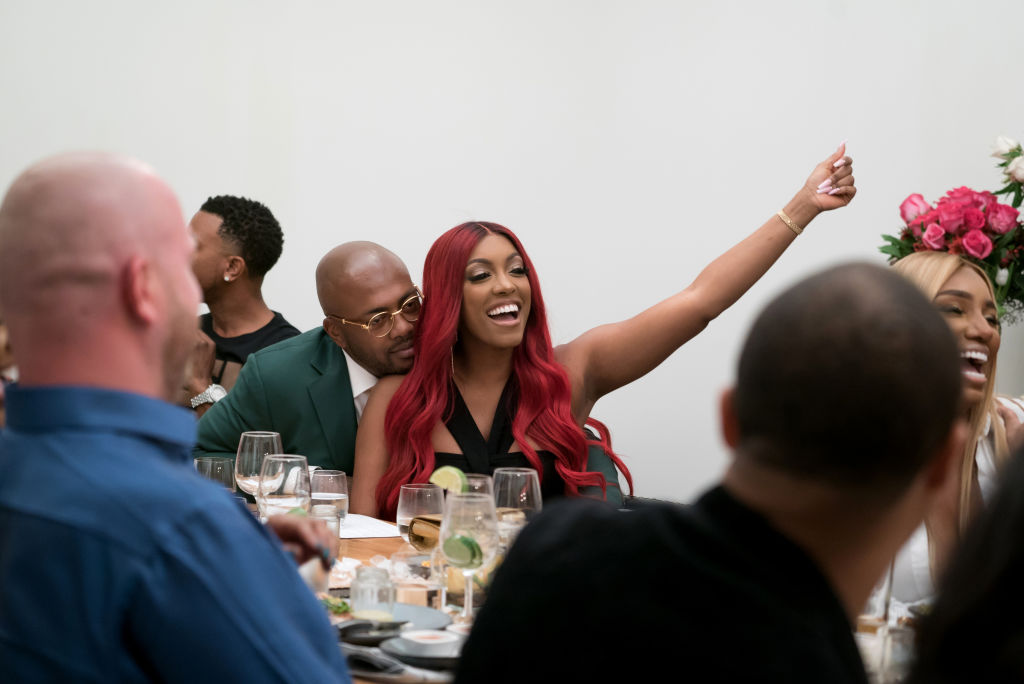 With Williams recently having unfollowed her fiancé on social media, fans are speculating that their year long relationship could possibly be over.
They've known each other for years
Though their relationship has been relatively short, Porsha Williams and Dennis McKinley have experienced a lot during their time as a couple.
According to sources, the reality star has known the Atlanta entrepreneur for many years before they started dating.
In 2018, Williams revealed on her radio show DISH Nation Atlanta that their union came at the perfect time in her life, especially since she was close to giving up on love completely.
Since Porsha Williams had gone through a very public divorce from Kordell Stewart as well as a messy split from her ex-boyfriend Duke Williams, the reality star didn't want her relationship with McKinley in the spotlight.
Instead, Williams insisted that she would keep their relationship out of the public eye until she felt comfortable.
However, Porsha didn't keep their relationship a secret for too long.
Soon after the radio show, Williams and McKinley made their relationship Instagram official.
Porsha's pregnancy brought them closer together
Though they had already formed a close relationship, it wasn't until Porsha Williams found out she was pregnant when their bond became even stronger.
A month after Williams revealed her relationship with McKinley on Instagram, she did an exclusive interview with PEOPLE revealing her pregnancy.
The reality star opened up about her excitement to be a mom, especially after she suffered a miscarriage back in 2012.
"When I found out I was pregnant, I was excited [but] I had mixed feelings. The other feeling that I had beside excitement was fear," Williams shared.
Though she was engulfed with fear going into her pregnancy, Porsha Williams shared how excited she was to experience the journey with Dennis McKinley.
"The pregnancy came from the left, but it definitely has brought us closer together because you realize when it sets in that you are actually bringing a life into this world, that you have to become family overnight," The Real Housewives of Atlanta star gushed.
Two months after her interview, Williams announced that she and McKinley were engaged after fans speculated a possible engagement weeks prior.
Fans are starting to believe the couple called it quits
On March 22, 2019, Porsha Williams and Dennis McKinley welcomed their baby girl, Pilar Jehna (aka Baby PJ).
"What a time to be alive! Porsha and I are so happy and blessed to announce the arrival of our daughter, Baby PJ," the couple said in a statement to PEOPLE. "We couldn't have imagined a more magical moment! Can't thank everyone enough for joining us on this journey-it's been a fantastic journey."
Just two months after the couple welcomed Baby PJ, fans are beginning to suspect that Porsha and Dennis are heading toward splitsville.
Over Memorial Day weekend, fans noticed that Porsha unfollowed her fiancé on Instagram.
They also noticed that her sister Lauren and mother Diane are no longer following the entrepreneur.
Though fans could have been reading too much into it, it wasn't until Porsha shared a cryptic social media post that had them worried.
"Not gonna worry tonight. God had it LAST time. God has it THIS time," the post read.
However, as of May 28, Porsha Williams is once again following her fiancé on Instagram and we hope the couple is not looking to call it quits anytime soon.