'Real Housewives of New York's' Bethenny Frankel Clarifies Her Food Allergy
Skinnygirl founder and Real Housewives of New York star Bethenny Frankel has previously spoken about her serious food allergy. She suffered an exposure to the allergen last year, which almost killed her. Frankel has been vocal about her allergy, though some still aren't clear on the specifics of exactly which food she needs to avoid.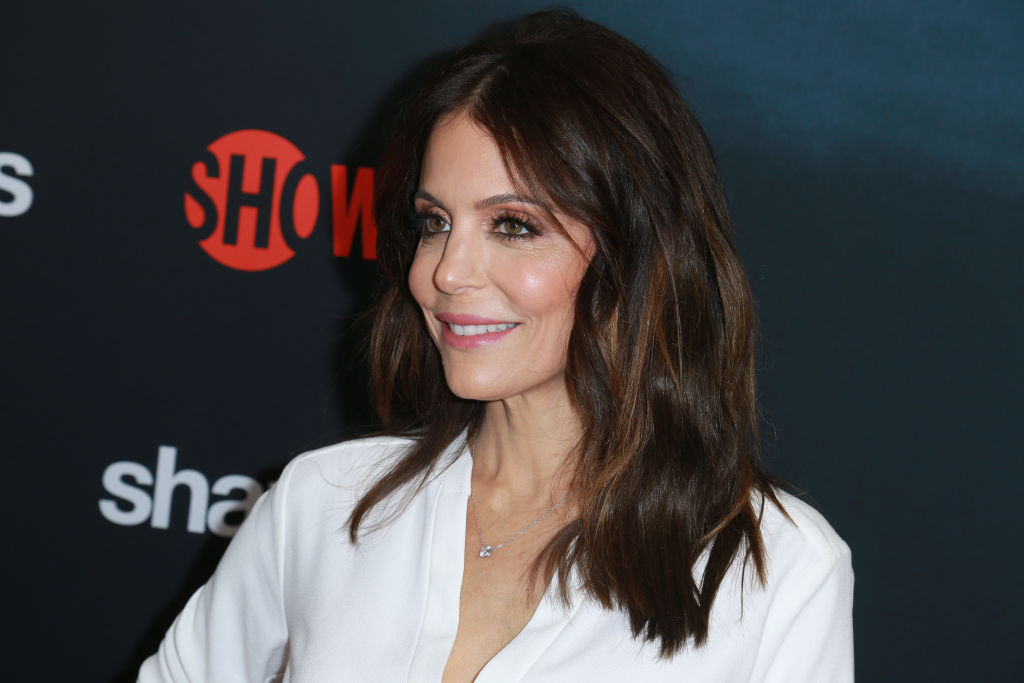 Setting the record straight
Frankel tweeted some clarification this week about her allergy, posting, "I am allergic to fish NOT shellfish & I carry TWO epi pens. I was born w this allergy & almost died as a child 2x but thought it improved. I never understood that I'm DEATHLY allergic until I almost died. The rxns were bad but I didn't understand the risks. #wakeupcall."
Frankel followed up with a post that acknowledged her fans, some of whom suffered from similar issues. "Most importantly, you've been so supportive & I have helped so many others who are cavalier about their allergies as well. It's real. People shouldn't say they're allergic to things if they really aren't. People have 'food intolerances' but a true allergy is deadly & not a joke," she tweeted.
A near fatal episode
According to People, last December Frankel went unconscious and had to be rushed to the hospital after consuming soup that, unbeknownst to her, contained fish. She alerted her Twitter followers the following day, posting, "I have rare fish allergy. Sun, I had soup, itched & was unconscious for 15 mins then to ER & ICU for 2 days w BP of 60/40.I couldn't talk, see, thought I had a stroke & dying & told if 5 mins later I'd be dead. 911 & EPI saved me.I'll never not carry an #epipen@newtonwellesley xo."
"I really am [a lucky lady]," Frankel said about the incident, as noted by People. "I'm doing okay. I'm doing better. I didn't think it would be as much of a recovery process. I think people think you sort of slap in an EpiPen and life goes on. It's definitely a scary thing." Frankel went on to say it had been the most severe allergic reaction she had ever encountered.
A life-long allergy
Frankel has had this severe allergy to fish since birth. "My whole entire life, since I was born, I've been allergic to fish," she said, according to People. "In my adult life I've had two hospital experiences before this one, not near-death. A couple a times a year I have a reaction of some sort. It could be swelling or hives or something… Because [the reaction] never got to a 10 [in severity], it got to maybe a 6 or a 8, I just didn't realize I could die from it."
Frankel has also stated the importance of taking food allergies seriously. "You say in a restaurant that you have an allergy and multiple people come over and sometimes people won't serve you and everyone makes a big deal and now I realize it is a big deal. But there's a little bit of shame in getting so much attention and people rolling their eyes and thinking, 'Oh god, here we go,'" she said, as noted by People. "Because a lot of people say that they have allergies and they have intolerances. Everyone now says their gluten-free and dairy-free, so people don't really believe the people who really have an allergy."
Case in point, USA today reported that shortly after her severe allergic reaction in 2018, Frankel had another potentially dangerous situation when fish was served on her flight. She tweeted that she had called the airlines to let them know ahead of time of her allergy, but they still ended up serving bass once the plane was in the air. "Called airline multi x to say I have fish allergy. Got on & they're serving bass. They couldn't not serve it they said. Then they were turning around which I protested bc it would delay people. Cabin asked to not serve it & pilot made announcement to plane. That was fun. #epilife flight," she posted.
When some questioned the severity of the situation and her allergy, Frankel made the issue clear on Twitter. "To clarify: some allergens are transmitted by touch & air. Fish is one & is fatal. The more exposure to them, the more susceptible. It's not like an immunity thing where more exposure means less susceptible. It's opposite. I've always kept it quiet but that's over now," she wrote, adding, "I don't care about the meal. Being trapped in a cabin w no windows w cooking fish is a death trap."
Frankel is now outspoken on the severity of food allergies in order to raise awareness on the issue.