'Real Housewives of New York's' Bethenny Frankel Tweeted a Breakup – Then Reconciliation – While on Vacation
Bethenny Frankel of Real Housewives of Beverly Hills has been enjoying her vacation in Italy with boyfriend Paul Bernon, documenting the trip on her Twitter and Instagram accounts. But the reality star recently posted a tweet saying she needed 'some space.'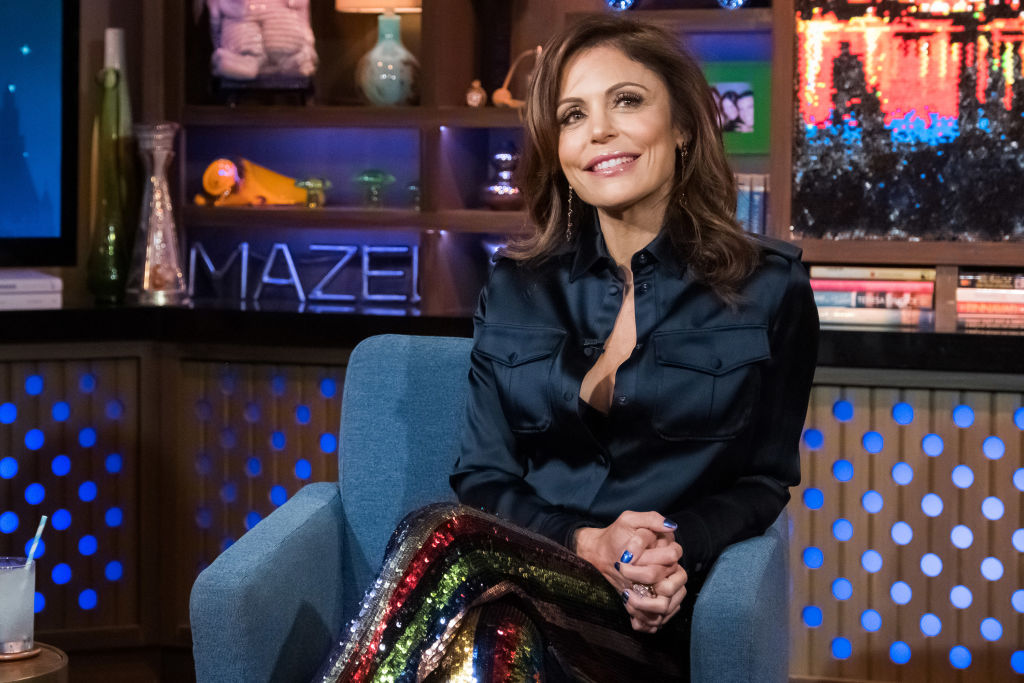 Summer challenge
Last month, Frankel posted a challenge to her Twitter followers saying she was embarking on a new wellness regimen. "Ok… so from now until Sept 15, we all…. make a significant fitness change. Let's aim for 4 days a week/ 45 mins-do something! For the food part, read 'Naturally Thin.' Believe me, that part is easy. But I'll give you tips every day. For today, let's commit to the fitness. U in?" she tweeted on June 26.
In her post, she had referenced her 2009 book to provide extra guidance for her followers. Since starting the challenge, Frankel has been conversing online with those participating, giving diet and exercise tips while holding herself accountable to the plan.
Then, Italy happened
Frankel is clearly having the time of her life touring the beautiful Amalfi coast in Italy with Bernon. Along the way, she has posted breathtaking images of the two making the most of the incredible scenery.
Apparently, Frankel has also been enjoying the country's cuisine, but started feeling the need to take a break. "After a week in Italy, I need to tell food & meals that I need some space. I crave plain white rice, eggs & toast for dinner & a plain baked potato w butter. #foodbreakup," she posted on Twitter on July 28.
The breakup didn't last long. Frankel just tweeted, "Food & I are back together. I miss the sex…." with an emoji of the Italian flag. Who can blame her?
Fans and followers of Frankel continue to appreciate her authenticity, and willingness to poke fun at herself.
The romantic getaway
Frankel has been also keeping her followers 'posted' with her Instagram stories, chronicling the romantic retreat with Bernon, whom she's been dating since October, according to Us Weekly.
"Paul calls me 'man on the street,' 'cause I will talk to any baker, sandal maker, salami slicer, but I won't talk to a travel agent or a concierge about where I'm supposed to eat," Frankel said in an Instagram Story on Friday, as reported by Us Weekly.
In a recent interview with Kelly Ripa and Ryan Seacrest on Live with Kelly and Ryan, Frankel talked about her relationship with Bernon. "I'm happy in a way that's different," Frankel said in the interview. "Not a high or a low, just a balance — which, if you know my personality at all, it's not often that balanced. But I feel just balanced and healthy."
When Seacrest asked if the reason for her newfound harmony is Bernon, she replied, "I think so. Yeah. My boyfriend's very calm and centered and, yeah, balancing. And I'm just settled."
The reality star spoke of how her current relationship with Bernon is healthier than past involvements. "I came off a relationship that was the opposite," Frankel told Ripa and Seacrest, referring to her former relationship with Dennis Shields, who died last August of a suspected prescription drug overdose, according to the New York Post. "We've all been in that kind of relationship, where you're up and down, in and out, and you're not ever sure of your footing… And because I'm older, I wasn't sure if it's just because I can't really have that same relationship. I have a career, I have a daughter, I've had a nasty divorce. So I wasn't sure that I could have just that normal, beautiful, loving relationship that you remember from high school or college or something. And that's what it feels like."
Fans of Frankel are sure to stay tuned to her social media platforms for more updates!