'Real Housewives of Orange County' Alum Gretchen Rossi Shares This Struggle She's Having With Motherhood
Gretchen Rossi, formerly on the cast of Real Housewives of Orange County, recently shared an obstacle she's having as a new mom. Having her first child, Skylar Gray, on July 10, the first-time mother took to Instagram to reveal a major struggle.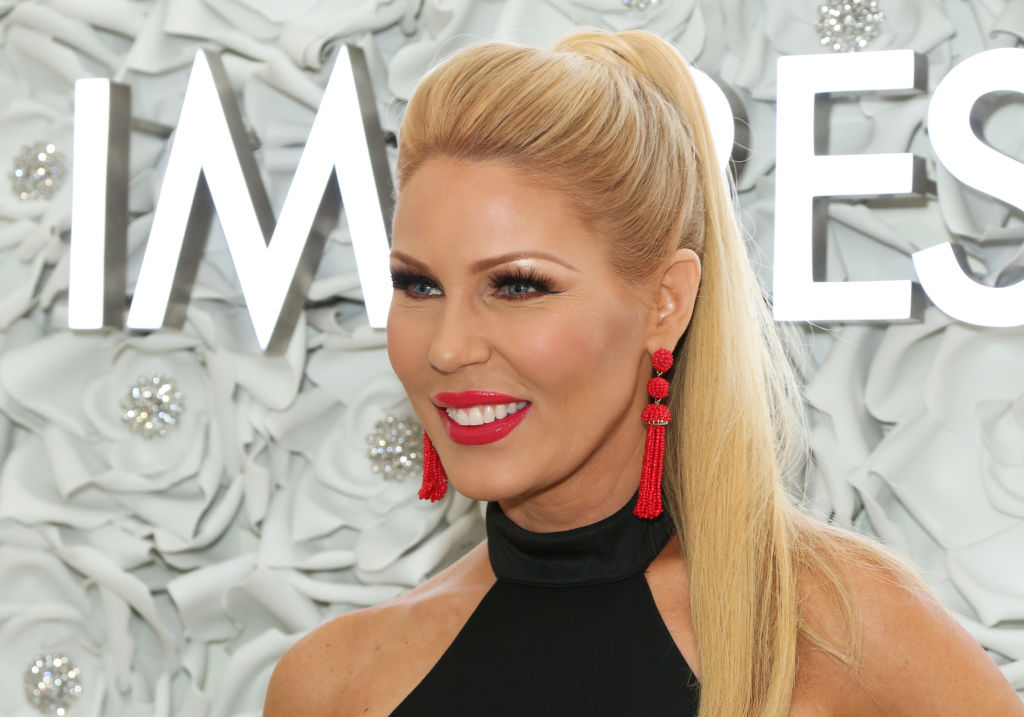 A long road to motherhood
Rossi has been open about her journey to becoming a mom. She had to go through in vitro fertilization (IVF) with fiancé Slade Smiley in order to conceive. "We knew that we had to go through IVF in order to get pregnant," Rossi told People. "We went through a round of IVF and in that round we had 14 embryos that came out of that. We were so excited and just beyond ecstatic about the results."
Unfortunately, the couple was given devastating news just hours before they were to undergo an embryo transfer, being told by their doctor that all of their embryos had arrested and died, according to People. "We were just beyond devastated. I couldn't even get out of bed because you just go from such a high thinking within the next 24 hours you were going to be pregnant to losing everything and losing 14 embryos. That was really, really hard for me and Slade to come out of that," Rossi said.
Her current struggle
The former reality star, who was on Real Housewives of Orange Country for five seasons beginning in 2008, just divulged the difficulty she's having in nursing baby Skylar. "In Honor of the last few hours of #WorldBreastfeedingWeek I wanted to share a little bit of my journey thus far, and have some raw and real talk with you all. This pic right here is how I imagined in my mind that breastfeeding would be, beautiful, peaceful, maternal, and glorious….me just calm and relaxed, looking and feeling great all the while bonding with my precious baby girl staring into her eyes while she feed from my breast. Boy was I ever wrong 🙈🥴," she posted on her Instagram account, alongside the image of herself with Skylar.
Rossi went on to detail the physical and emotional challenges she's undergoing in order to give her baby the medicinal benefits that breastfeeding can bring. "Breastfeeding has been no where near this magical as I imagined in my head. I have cried so many times from being frustrated, from being beyond exhausted, from the pain and horrible sore nipples (as they literally scabbed over and or were bright pink from all the skin being rubbed off), from the guilt of feeling like 'I don't want to do this anymore because it is uncomfortable, exhausting, painful, takes way to much time, and quite honestly was not anything like I imagined in my head,'" she wrote. "I took every class you could take, read so many books, did so much research and was determined to "push through" the tough parts so I could give my baby girl the very best. But I quickly realized it just wasn't that easy, and if I wasn't at "my best" I couldn't give her "the best" because my body wouldn't cooperate or produce enough milk etc."
Hoping to help others
The former RHOC star went on to say that her motivation for posting such personal details about her early days of motherhood was to help other moms who may be trying to overcome the same hurdles with nursing. "This was my real and raw struggle and even though I am still breastfeeding and "pushing through it," I have written a whole blog about it, hoping to help open the conversation for any other new mommies out there who have gone through the struggle, and or who will be going through what I have this past month," she wrote. "I will share soon all the details of my first month as a determined breastfeeding new Mamma, who struggled with guilt, frustration, total physical & mental exhaustion, sadness yet happiness and array of so many other emotions."
Rossi went on to encourage her followers to post their own stories on how they're doing with breastfeeding and motherhood. "Please share your story below and let's all help uplift each other up as woman and Moms who are just trying to do our very best, at one of the toughest jobs in the world. #breastfeeding #diaries#thestruggleisreal #newmom," she concluded.