'Real Housewives of Orange County': Who Is Braunwyn Windham-Burke?
The Real Housewives of Orange County is back, and there's a new housewife in town. Braunwyn Windham-Burke — who describes herself as a "globe-trotting mom" on her website — has joined the cast. She's a friend of Kelly Dodd and based on what we know so far, she's sure to bring some interesting drama to the table. 
Braunwyn Windham-Burke is an OC native who's friends with Kelly Dodd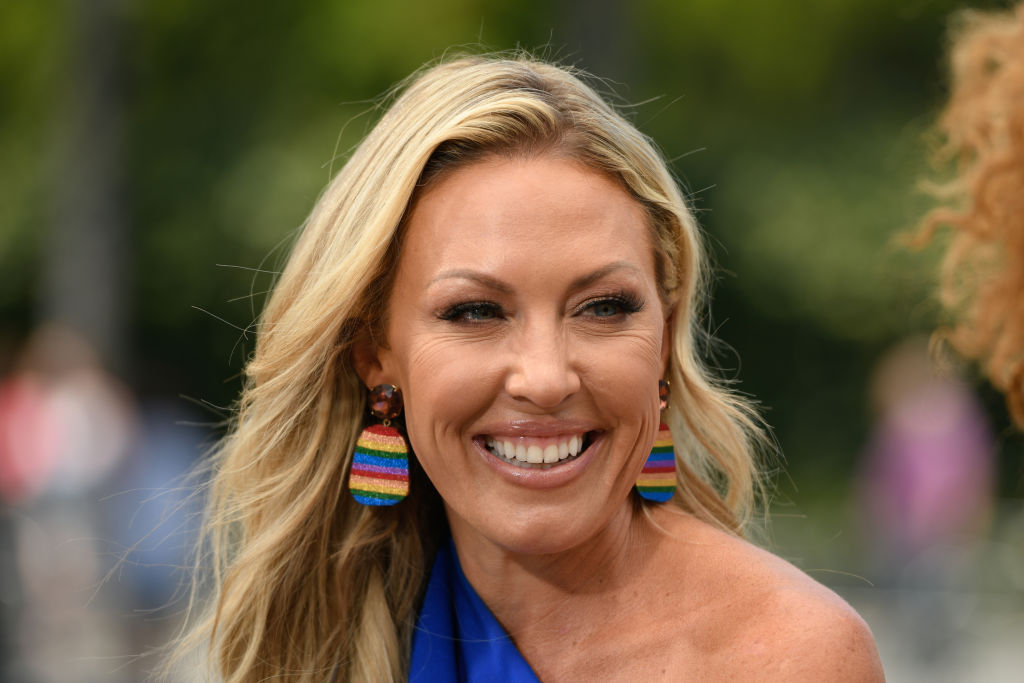 Windham-Burke, 41, is an Orange County native who grew up in Laguna Beach. But as an adult, she moved away, spending time in Miami and Washington, D.C. When life brought her back to the O.C., she ended up befriending Kelly Dodd. That led to conversations with RHOC producers, who eventually invited her to join the show. 
Though Windham-Burke initially had some reservations about letting TV cameras document her life, she eventually signed on. After all, she was a longtime fan of the show, and "at the end of the day it was just such an amazing opportunity that I wasn't going to let it pass by," she told the OC Register. 
She has seven kids 
Windham-Burke and her husband Sean Burke have seven kids. The oldest just turned 19, and the youngest is not yet 2. The couple always knew they wanted a large family, she told People Now, but they didn't originally intend to have quite so many. 
"The plan was to have five, but when we got to five, we realized that we weren't complete. We still felt like something was missing," Windham-Burke said. But now that the couple has had two more kids, she says she's finally done. "I can look at my family and go, everyone who is supposed to be here is here."
Is there any possibility Windham-Burke and her husband could add a baby no. 8 to the mix? Not a chance, she says. "We did IVF for our younger kids," she explained. "We are out of embryos. We are done." 
She says it was time to do something for herself
With so many kids, Braunwyn-Burke has dedicated much of her time to her family (she says she's been breastfeeding for almost 18 years straight). And after close to two decades of being a full-time mom, she was ready to do something for herself. 
"I've been a stay-at-home mom for 19 years now," she told the OC Register. "So when they initially reached out to me I said, 'You know what? Absolutely! I think it's time in my life for me to do something for myself, and I think I would really enjoy this.'"
She and her husband have a 'love shack' 
With seven kids plus live-in help, Windham-Burke's home is always full of people. She and her husband realized they needed a place to go to just be by themselves occasionally, which they jokingly refer to as their "love shack." 
The adults-only condo is small and definitely not child-friendly, she told People. "It's made for bad choices and debauchery," she explained. And yes, it will make an appearance on RHOC.
She says filming RHOC was "the best experience"
So far, Windham-Burke doesn't have any regrets about joining the RHOC cast, telling the OC Register that she was thrilled to have a chance to do things on her own for a change.
"'[F]or me to travel and hang out with these women and just get to be myself has been the best experience," she said. "I have had the best time."