'Real Housewives of Potomac' Stars Ashley Darby and Karen Huger Detail Unseen Moments Before Their Blow Up
On Real Housewives of Potomac, the women have just begun their fourth day of vacation. Katie Rost left early after a heated argument with Ashley Darby and a possible pregnancy.
Nonetheless, the women kept partying until it eventually turned into a fight between Darby and Karen Huger over Darby's husband's dismissed sexual assault charges.
The two women sat down with BravoTV to explain their side of the story and how the fight escalated.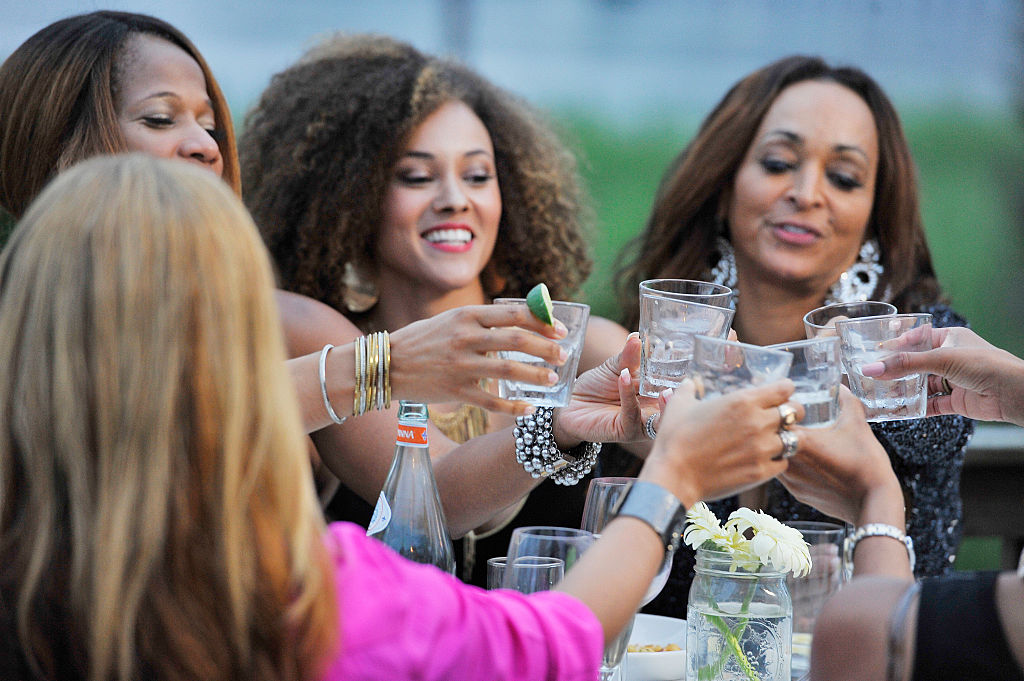 What happened between Karen Huger and Ashley Darby during their Cayman Islands vacation?
Although not shown on camera but still heard, Darby approached Huger and claimed she didn't know she could be so much fun. Things took a turn when Huger then used the opportunity to "tell her truth" to Darby by saying Michael needed to be "vindicated" for his dismissed sexual assault case.
Darby reminded Huger that a court of law found the charges not credible. However, Huger insisted that contact without consent is assault, and her husband should be held accountable.
Their argument moved from the hotel lobby to Dixon and Darby's suite where Huger continued claiming that Michael was not innocent of the charges.
Eventually, Dixon ended the conversation by sending Huger to her room. The next day, the two women talked on the beach, and Huger doubled down on her beliefs about Michael but insisted she always had Darby's best interests at heart.
Darby agreed to move on from the situation and enjoy the rest of their vacation.
Karen Huger detailed her side of the fight
In an after-show clip posted on BravoTV.com, Huger sat down with Candiace Dillard to explain why she made the comments about Darby's husband.
Huger said the only way she could move forward in her relationship with Darby is if she knew her truth. If Huger continued to pretend like she didn't have a problem with her husband's actions and never expressed her feelings, then she would be fake, especially as a sexual assault survivor herself.
The La'Dame owner said when she revealed her feelings to Darby, that the 31-year-old went off and Huger went head-to-head with her. 
Ashley Darby threw shade at Karen Huger
Darby broke down the unseen moments leading up to the fight in Episode 17 to Monique Samuels. In the episode, the women ate dinner and took two shots of Fireball before coming back to the hotel.
However, Darby explained that after the dinner they went to a bar and were taking shots of Tequila and dancing. Huger dancing surprised Darby, and because they were having a great time, she didn't expect them to fight, especially at that level.
When Huger apologized at the beach to Darby, she said she didn't like how the La'Dame owner justified herself by explaining she wanted Michael to apologize to her. She then threw shade at Huger and said she didn't say her husband owed her an apology when he didn't pay his taxes.
Nonetheless, Darby said she was grateful that Huger apologized to her, although she's not sure if Huger genuinely means it yet. Will the two make up? Watch Real Housewives of Potomac Sundays at 8 p.m. EST on Bravo to find out.