'Real Housewives of Potomac': Everything to Know About the Michael Darby Sexual Assault Allegation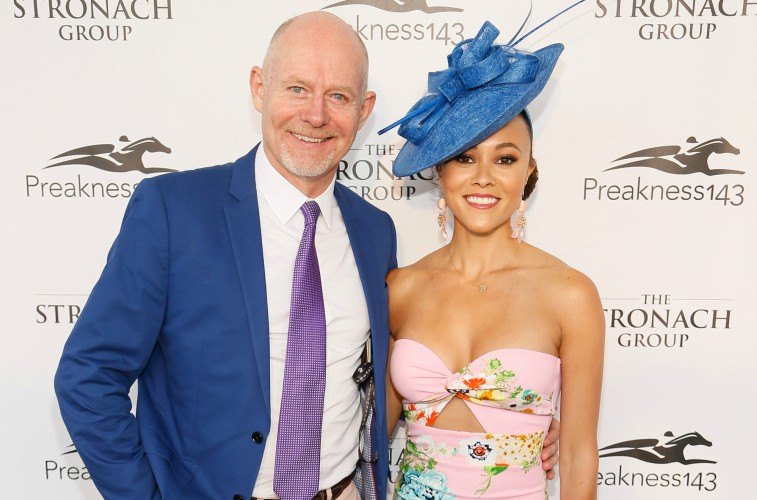 [Update: 10/9/18: Charges against Michael Darby were dropped on Oct. 4 due to insufficient evidence. Darby's statement given through a press release has been added to this story below.]
Michael and Ashely Darby have been filming on Real Housewives of Potomac for some time now, but that just might change. That's because the husband has been of accused of sexual assault and has reportedly been suspended from filming. So what is the allegation and what have they said in response to it? Here are five things to know.
1. Michael Darby is reportedly suspended from filming Real Housewives of Potomac for allegedly groping a cameraman
According to TMZ, Michael Darby is suspended from filming the reality show because a cameraman named Orville Palmer accused him of grabbing his butt while filming on Sept. 1 at Chris and Monique Samuels' home. Palmer claims that Darby gave him a "flirtatious look" after touching his butt. Palmer then told him to stop, told his supervisor, then pressed charges thee days later, according to USA Today.
Palmer also claimed this isn't the first time the reality star has been inappropriate with him. He claimed Darby previously kicked him in the lower buttocks weeks earlier, according to TMZ.
Bravo reportedly responded by saying it has "comprehensive policies and guidelines relating to the safety of cast and crew. We take all allegations seriously and then proceed accordingly with our producing partners."
2. There is an internal review of the allegations and he's been charged with felony assault and misdemeanor improper sexual contact
The company, True Original is reportedly reviewing the allegations internally. According to TMZ, it "took all appropriate steps to ensure the safe working environment … for everyone associated with the production."
The husband has also been criminally charged with felony assault and misdemeanor improper sexual contact. If he's found guilty he could face up to 11 years in prison, according to TMZ.
3. Palmer's restraining order against Michael Darby has been denied
The cameraman got a temporary restraining order against the restaurant owner but it expired. He then tried to get a permanent one, but it was denied by a judge according to TMZ.
4. Ashley has denied that any charges have been filed and Bravo suspension on Instagram
The reality housewife made her own statement in her Instagram story on Sept. 29. She wrote that they were feeling "no worries" according to People. Also, she wrote "No charges filed. No arrest made. No Bravo suspension," along with "We'll keep you posted." That goes against many things that have been reported. Michael Darby has yet to make a statement himself about the matter.
5. Charges have been dropped and Darby says his good name and reputation has been upheld
After Montgomery County State's Attorney's Office dropped the case, Darby has released a statement through a press release through his company, Monument Realty. In it he says:
Our good name and reputation have been upheld through the abandonment of this case by the
Montgomery County State's Attorney's office. It is unfortunate that high profile people are often
sought out as targets, and in this situation, someone tried to take advantage of me.
A spokesman from the Montgomery County State's Attorney's Office also told Us Weekly, "The case was dismissed due to insufficient evidence" and "The complaining witness states there were no witnesses who actually saw the incident."
Read more: Southern Charm's Thomas Ravenel Arrested for Assault and Battery
Check out The Cheat Sheet on Facebook!