'The Real Housewives of Potomac' Star Ashley Darby Just Announced She's Expecting Her First Child
The Real Housewives franchise is about to get a little bigger. The Real Housewives of Potomac cast member Ashley Darby just announced she's expecting her first child with husband Michael Darby. She posted a sweet video on Instagram to make the announcement; here's everything we know so far.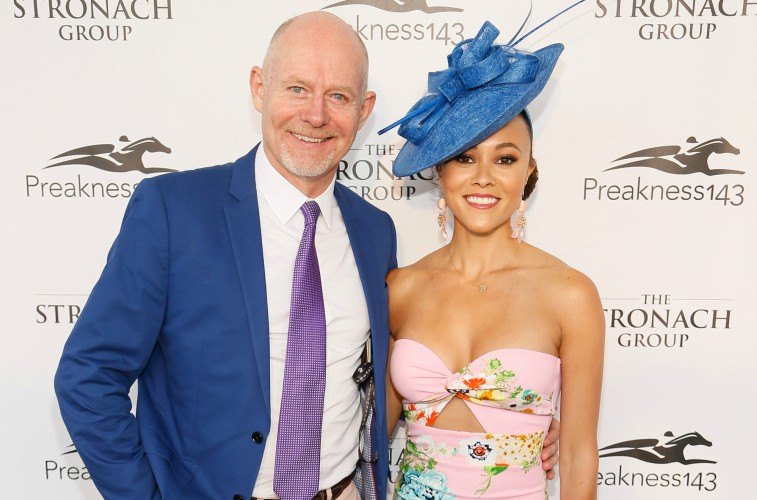 Darby announced at the RHOP Season 3 reunion that she and her husband were trying to have a baby
Darby and her husband are not very close in age, and that's been something others have pointed out in their marriage in the past. Darby is 29 years younger than her husband; he is an Australian-American real estate mogul. Darby is a restaurateur, and the age gap has gotten in the way of their marriage at times. (When the couple opened their restaurant, Darby said that her husband often forgot she lacked the same business experience as him due to their age gap.) Plus, when the two got married, their co-stars weren't sure if they were going to have any children. But they surprised everyone during the Season 3 reunion when they announced they'd begun trying.
The road to having a baby hasn't been easy for the Darbys
Although Ashley and Michael Darby have a strong relationship, the waters were tested when it came to getting pregnant. When Darby initially wanted to begin trying for a baby, her husband put the brakes on the idea. According to Bravo, Michael Darby said the two couldn't have a baby until they at least broke even on their restaurant investment. Then, in the third season, he started backing away from the idea of having kids altogether, which stressed Darby out. Michael already has two adult children from a previous marriage.  
Darby miscarried the first time she and her husband found out she was pregnant
The hard road to having a baby didn't end with Darby's husband saying he was having second thoughts. The two eventually decided they did want to try for a baby. But even then, they hit a road block. Darby went through an emotional miscarriage the first time she got pregnant. Just two weeks after she found out, she lost the baby. She opened up about it on the reunion episode, and everyone was shocked to hear what she had gone through. However, she and her husband both said the circumstance actually brought them closer together and they were going to continue trying to have a baby.
Darby posted a video to her Instagram account announcing she's expecting
In February 2019, Darby posted a sweet video to her Instagram account announcing that she and her husband were expecting. The video showed the couple looking through the start of a scrapbook for their new child. It panned to the sonogram and showed both the mother-to-be and her husband looking elated about the announcement. Part of her caption read, "Michael and I are overjoyed to welcome this bundle of joy into our lives. The most incredible gift imaginable!" The new baby is expected to arrive in July 2019.
Check out The Cheat Sheet on Facebook!