Real Life Superheroes: Are They Fighting Crime in Your City?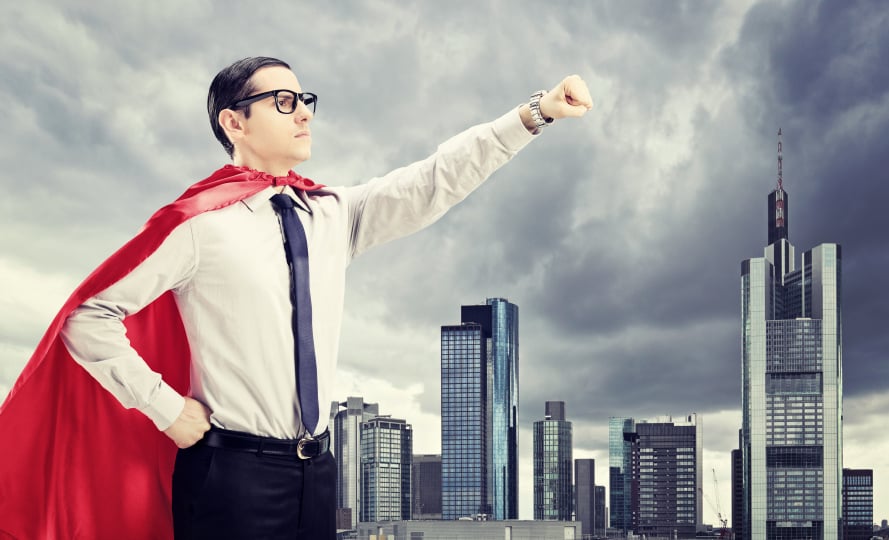 With superheroes now firmly in the mainstream rather than relegated to comic book stores and passionate fans, you may have asked yourself one question: Why haven't we seen any wannabe superheroes pop up in real life? It's an idea that's certainly been raised before — most recently, Super, directed by Guardians of the Galaxy's James Gunn, and Kick Ass both explored the idea of relatively normal people taking up the mantle of a superhero. But what you might not know is that there are plenty of examples of this very scenario playing out in the real world although maybe not on the same epic scale you see in the comics or movies. Here are 6 real life superheroes fighting crime in different cities around the world.
1. The Chinese Redbud Woman or Zijing Woman
This real life superhero called herself both the "Chinese Redbud Woman" and "Zijing Woman," first appearing in Hong Kong in 2011 and was soon after seen in Beijing. Distributing food and clothing to the homeless in a striking black outfit and blue mask, she received a ton of local press and the attention of local citizens, as reported by ChinaHush. At the time, she also kept a blog which gave some background to her deeds. "Today is my first day as the Chinese Redbud Woman, feeling a little nervous. Already prepared the military coats and food for the elderlies, also many thanks to the hand warner [sic] friend gave me." However, she has disappeared from sight more recently leading many to believe she has hung up the mantle forever.
2. Phoenix Jones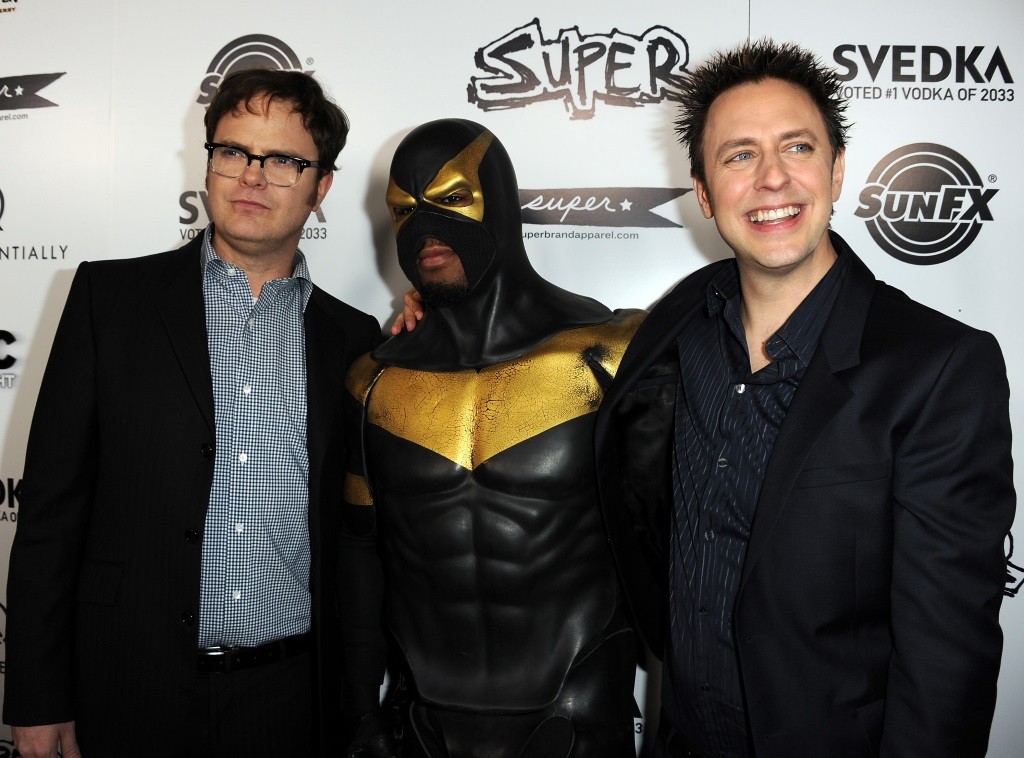 "Phoenix Jones," born Benjamin John Francis Fodor, is one real life superhero you definitely don't want to mess with. A professional mixed martial artist signed to World Series of Fighting, Phoenix Jones is the leader of the Rain City Superhero Movement, a Seattle-based citizen patrol. He was originally stirred into action when his son was injured by broken glass from his car that someone had broken into, later finding that several people stood by and did nothing. That being said, Phoenix Jones's track record in Seattle as a crime-stopper is a wonderful example of why vigilantism is problematic, if not dangerous. "Mr. Fodor is no hero," City Attorney Pete Holmes Holmes said in a statement in 2011 reported by CNN. "[He's] just a deeply misguided individual." Holmes was referring to a pepper spray in which Jones was nearly charged with a misdemeanor assault. "He has been warned that his actions put himself in danger, and this latest episode demonstrates that innocent bystanders can also be harmed."
3. Captain Australia
A real life crime fighter from Brisbane, Captain Australia's personal website is something to behold. Under his hero profile, he lists photographic memory, genius IQ, extraordinary physical strength, and mastery of kung fu among many, many skills. Of course, all of this is a little bewildering when you take one look at his picture, but alas — we'll never know for sure what Captain Australia could have been. In 2014, he vaguely indicated that a significant change when it came to his son would prevent from crime fighting.
4. Thanatos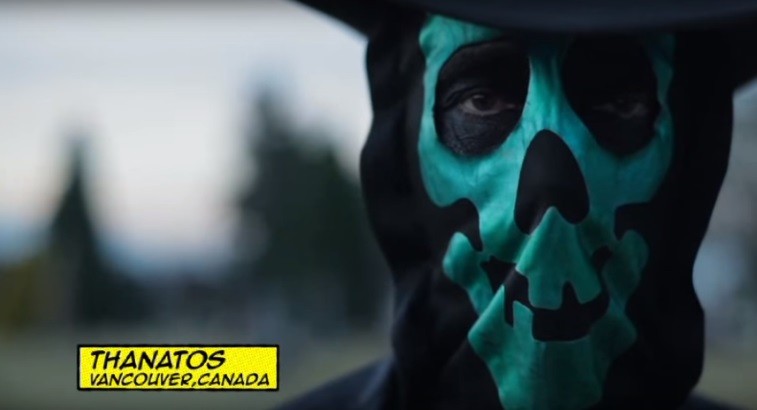 Thanatos is another real life superhero who has assumed the mantle in order to give back to the community in ways other than using his fists. Hailing from Vancouver, Thanatos decided to take devote himself to helping the homeless when a police officer mentioned that they have nothing to look forward to but death, the Huffington Post reported. He explained, "if that's the case, maybe death ought to start taking care of these people — and it might send a message." This led him to adopt the name Thanatos based on the Greek personification of Death, which is less a name chosen to inspire fear than to break down the idea of death itself. "I developed this persona to go out there and help."
5. Super Hero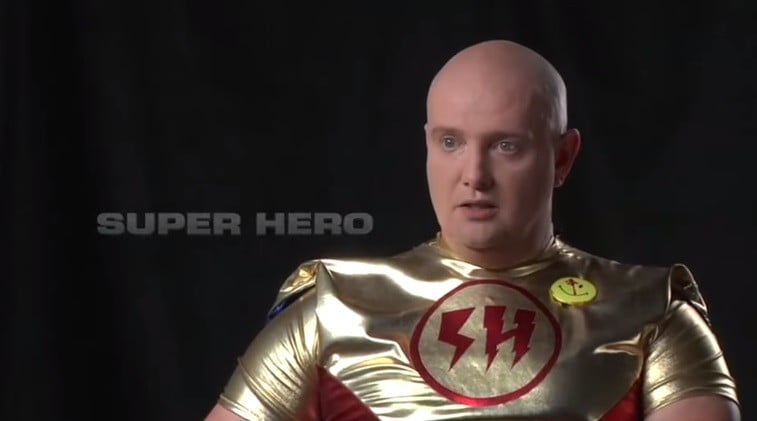 Super Hero doesn't exactly have the most original superhero name, but his background is certainly interesting. Operating out of Clearwater, Fla., Super Hero graduated from the police academy before going into professional wrestling where he sometimes used Super Hero as his moniker, the website The Real Life Superhero Project explains. He later made the decision to pursue the life of a real life superhero, primarily going on neighborhood patrols but also taking part in various non-profit community events.
6. Life
Growing up in a Hassidic Jewish household in New York, Life credits his upbringing with cementing the ideas of charity and kindness into his role as a real life superhero, according to The Real Life Superhero Project. Life's primary goal is to aid the homeless population of New York where he attempts to fill the void that the NYC Department of Homeless Services can't fill. He is also a co-founder of the organization Superheroes Anonymous which aims to bring real life superheroes from across the world together while inspiring others to take on mantles of their own.
Check out Entertainment Cheat Sheet on Facebook!