The Real Reason Demi Lovato Went Dark On Instagram
Demi Lovato has been in the spotlight since she was a child. She got her start on Barney & Friends before she became a Disney Channel star. Lovato starred in the Camp Rock movies, the show Sunny With A Chance, and numerous other Disney projects while she built up her singing career.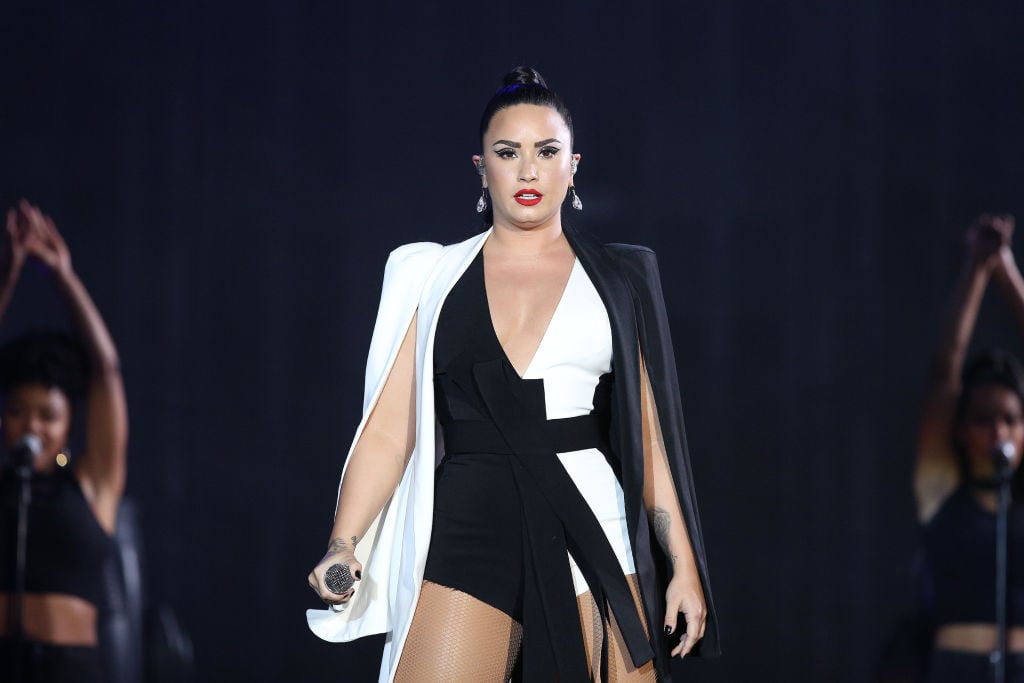 Since leaving Disney, Lovato has been mostly focused on music. She has released six total studio albums, all under Hollywood Records (Disney's label), as well as the last two under her own label, Safehouse Records. But it's been a while since we've heard any new music from her. Here's why we think that's about to change.
Demi Lovato has had a difficult couple of years
Lovato's personal life has been almost as commonly discussed as her professional career. Back in her Disney days, she began abusing drugs and alcohol, landing in rehab for the first time at just 18. This remained an ongoing struggle in her life as she coped with her addiction as well as depression and an eating disorder. She addressed all of this in her 2017 documentary Demi Lovato: Simply Complicated.
Though Lovato appeared to have things under control, her 2018 song "Sober," released during her Tell Me You Love Me world tour, implied otherwise. This was confirmed when in July 2018 when she was hospitalized following an overdose. After months of rehabilitation, she cleared her social media accounts and returned in Nov. 2018.
Lovato has been focused on her acting career
Since returning to the public eye, Lovato has, for the most part, been focused on herself. However, she has also gone back to acting, to the surprise of many of her fans. In 2019, Lovato revealed two new notable roles. First up, portraying Jenny in multiple episodes of Season 11 of Will & Grace.
Lovato has shared numerous photos and videos from set, and she seems to be really enjoying her role in the NBC sitcom. Additionally, she's set to portray Katiana in the upcoming Netflix comedy Eurovision, which also stars Will Ferrell, Rachel McAdams, and many others.
She also has a new boyfriend
In addition to her acting, Lovato has spent quite a bit of time on social media more recently. She's trained in Brazilian Jiu-Jitsu, which she discusses often. And she's shining a light on body positivity and body image, especially when it comes to doctored photos.
But one of the things fans are most excited to see Lovato share are photos with her new boyfriend, Austin Wilson. Wilson is a model, and they share an affinity for tattoos. Both first shared photos with each other on Nov. 12, 2019, making it Instagram official.
Lovato is returning with music… soon
Lovato posted just two photos after her first with Wilson. First, a teaser from the set of Will & Grace, revealing that her character is pregnant (but she's definitely not in real life). The second is the mysterious post. Rather than an image, it's all about the caption here: "The next time you hear from me, I'll be singing…."
The singer posted this on Dec. 4, 2019, and as of Dec. 11, we haven't heard anything from her on the platform (Lovato deleted her Twitter in Feb. 2019). This comes after an Instagram Story in November in which she revealed that she was in the studio. We can't wait to see what she has in store for her Lovatics!